« Intro | Page 3 »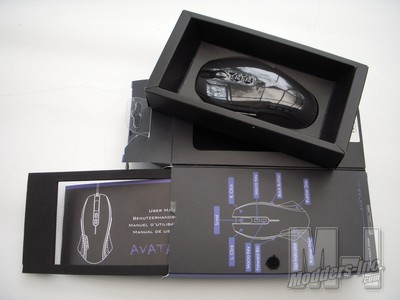 Taking a closer look at the Avatar we open up the packaging to see what's inside.   You will notice that inside the front jacket the manual is neatly tucked away.   The back piece neatly holds the mouse which comes easily out without damaging the packaging.   You could possibly save it around for later transport it you worry about such things.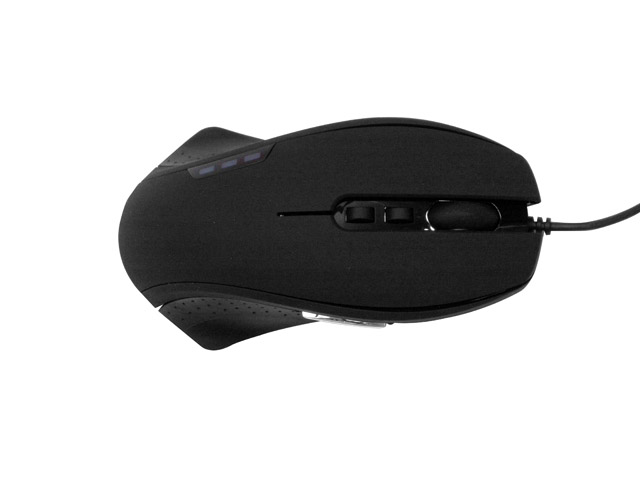 The mouse itself is average sized and made of plastic.  The top of the mouse is covered with a rubbery non-stick material that has a matte finish and gives the mouse a sharp clean look.  The base of the mouse is made from a light weight plastic material.  The shape of the Avatar is ergonomic and ambidextrous so it can be used by right or left handed people.  There are matching chrome thumb buttons on the sides that further accent this changeability.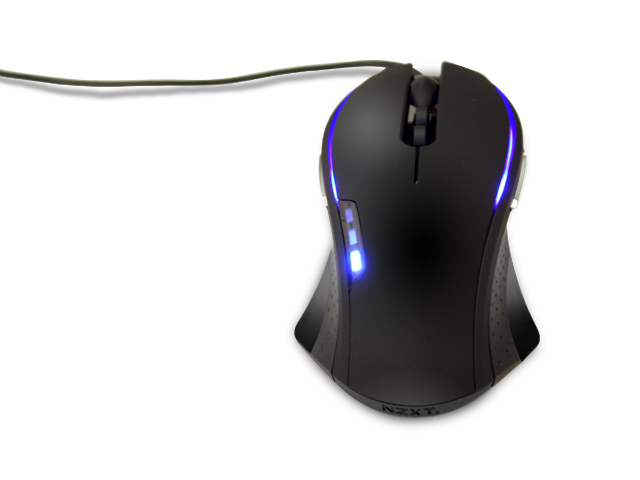 The cable is your typical plastic wiring job.   Honestly it's cheap and flimsy and will take forever to relax for the bound state it lived in inside the box.    This drives me crazy as a user because it catches on things while I am gaming and I have to massage it to a manageable shape over time.  Mouse wire weights will help with this but are hard to find these days.   This isn't a deal breaker though as most mice have this type of wiring.  Most "gaming" mice however usually do have a thicker or braided cable.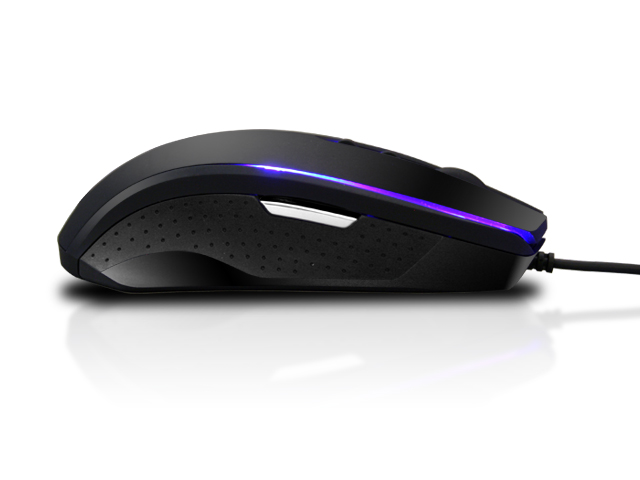 The Avatar includes 7 programmable gaming buttons.  These are of course the left and right mouse click buttons along with the scroll wheel.  As I mentioned earlier it also has two opposite side thumb buttons.    These work by default as forward and back button for your browser.  The final two buttons are the macro keys for the Dpi adjustments.  These are located behind the scroll wheel between the left and right mouse buttons. They correspond with the Dpi indicater that is located on the top left side of the mouse.  There are 5 standard settings that you can move to by pushing the top button to raise the Dpi or lower by pushing the bottom button.  We'll get into the settings more later during the install process.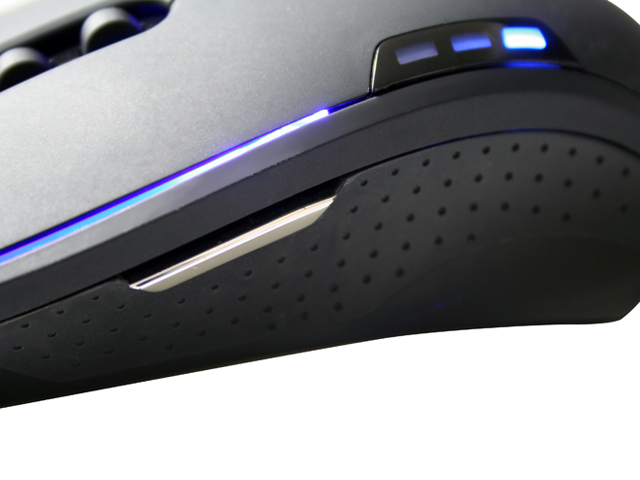 Overall the shape and the design is really clean highleted by blue LED's shining through some clear area's on the sides of the Avatar.   Also the Dpi indicater uses these blue LED's as well.    Sure,  we all are sick of blue lights in our stuff and would love to see another color implemented into the mod industry.  What are you going to do though.  Blue is the cheapest LED on the market so it's going to be used.   It isn't difficult at all to change these out though and it's a fun weekend project. So no harm no foul.