« Intro
|
Page 3 »
A Closer Look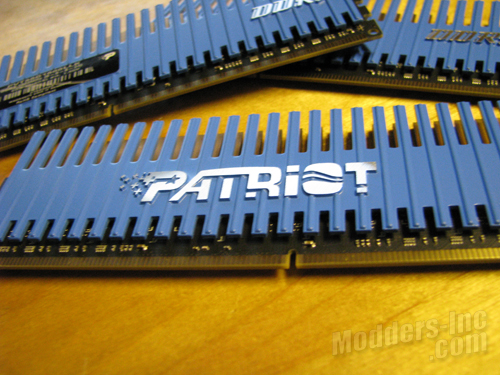 The Patriot Viper PC3 12800 modules look almost identical to the previous set of Viper modules we reviewed back in Oct of 08 other than the color change. Like those, Patriot backs the Extreme Performance Vipers with their Lifetime Warranty and state the modules are 100% tested and verified. I feel one of the best features the modules offer is the XMP ready option. By adding the XMP profile, this makes it possible for even the novice users to achieve the optimal speed without having to struggle through the trial and error process that overclockers go through.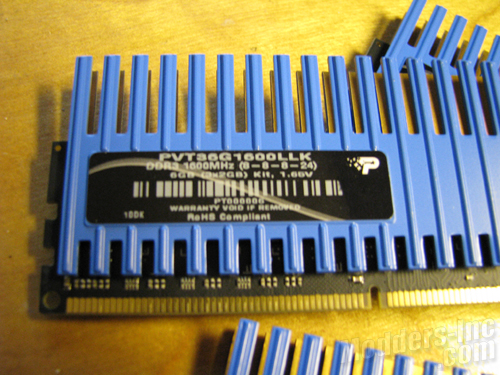 Looking at the back side of one of the modules, we can see that the basic information is provided here as well.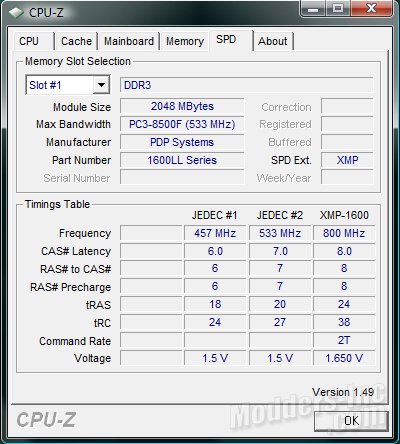 Using CPU-Z, we can get the rest of the information we need for the Patriot Viper PC3 12800 modules. As we noted earlier, the Viper PC3 12800 modules support Intels's XMP profiles (800MHz 8.0-8-8-24-38-2T @ 1.65V). They also have the standard JEDEC timings for 457 MHz and 533 MHz as shown above.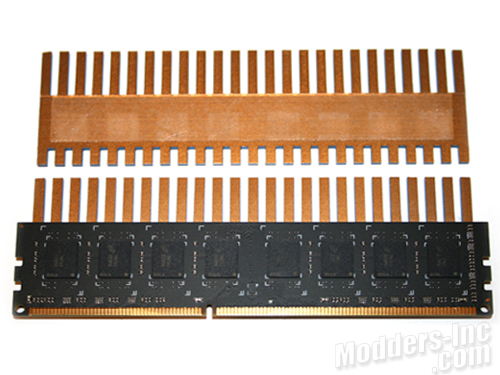 Removing the ACC heatsinks will obviously void any warranties that apply. So keep this in mind if you plan to remove yours. With one of the ACC Heatsinks removed we see that the Patriot Viper modules use Micron D9JNL chips, which are generally known as good overclockers.