Page 2 »
We are going to be taking a look at the Patriot Extreme Performance Viper Series DDR2 4GB PC2-8500 kit. The Extreme Performance Enhanced Latency modules are designed to operate at 1066MHZ with 5-5-5-15 timings. They utilize Patriots Viper Heat Shields with integrated ACC (Aluminum Copper Composite) technology. They are designed for maximum performance and stability under extreme overclocking conditions. So let's dig in and find out.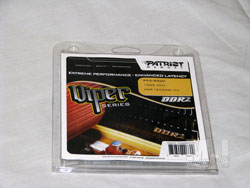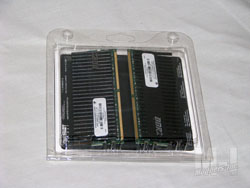 The Patriot Extreme Performance Viper modules arrived in the standard blister packaging. The front of the package gives you the basic information to identify the speed, timings, and size of the modules. Flipping the package over, the consumer can see exactly what they are purchasing. Looking at the second picture, the modules where not held in place 100%. Luckily, they didn't make contact with each other during shipping.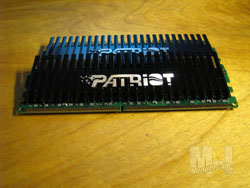 In the package you will find 2 x 2GB modules which gives you a total of 4GB of PC2-8500 (1066MHZ) memory. At first glance, one will notice the larger finned style heatsinks that Patriot uses on their Viper Series modules integrated with their ACC (Aluminum Copper Composite) technology. 
Extreme Performance PC2-8500 (1066MHz)
Enhanced Latency (5-5-5-15)
Equipped with Patriot Viper Heat Shields with integrated ACC (Aluminum Copper Composite) technology
100% Tested and Verified
Lifetime Warranty
RoHS Compliant
EPP Ready
Tested and compatible with Intel P35, X38, and Nvidia NF680i and NF780i boards
Speed – PC2-8500 (1066MHz)
Memory Timings – 5-5-5-15
Voltage Settings – 2.1V