« Viper V361 & V370 Software
Experience and Final Thoughts
The Patriot Viper V361 & V370 gaming headsets are aimed squarely at the budget minded gamers. However, budget minded doesn't always mean cheap quality. With these headsets the build quality feels solid. There are less moving parts as compared to some others on the market which means the ear cups may stay attached to the headset frame longer.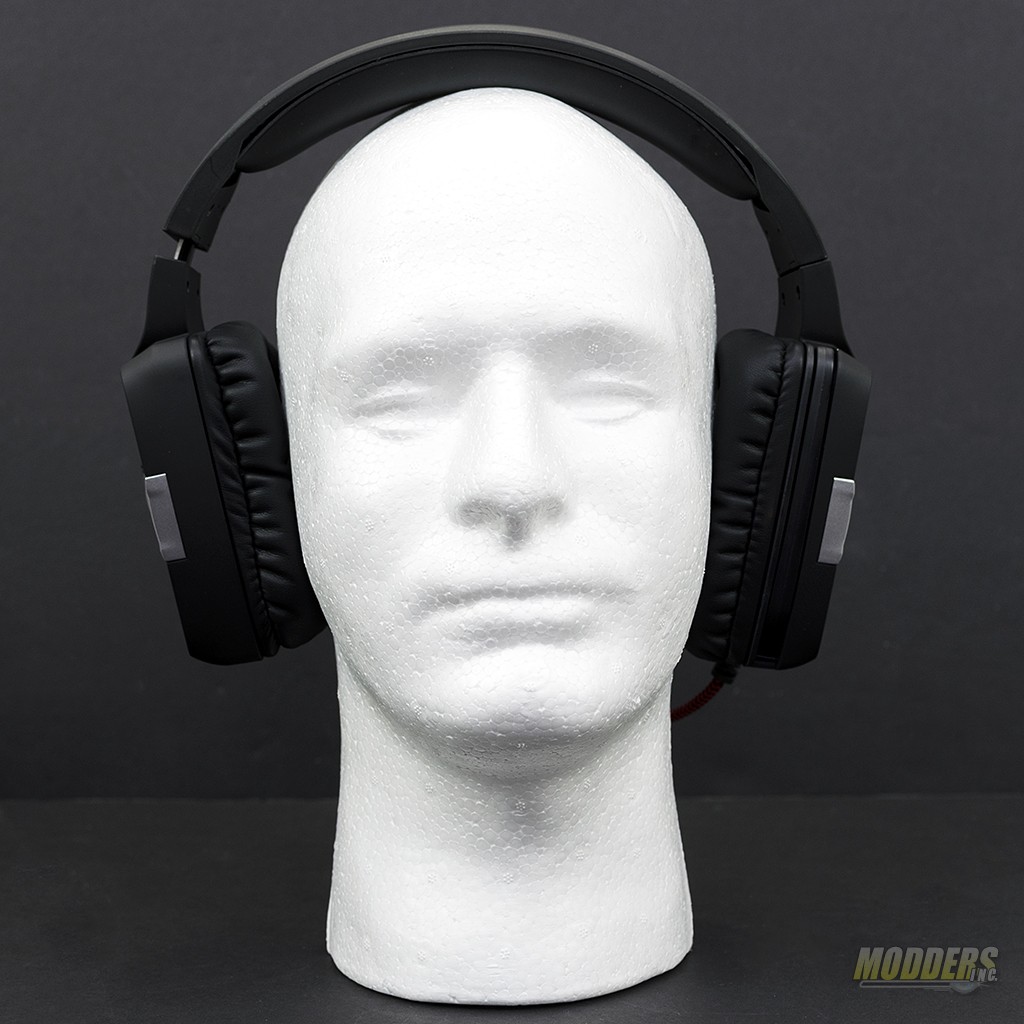 Aside from build quality, there is sound quality. While subjective to the listener, I feel the Viper V361 and V370 sound pretty good. However, these headsets did  require a little more than "normal" (for me) tweaking to get them sounding where I like them. That's is before I turned on UBR. UBR is supposed to enhance the bass on the headsets but instead to me, it sounded like it added an out of tune echoing snare drum to the mix. It sounded hollow. Another issue that happened is when I turned on dynamic bass on with the Viper V370. As I said earlier, it adds vibration for the bass. As I was turning it up, the vibrations were increasing in intensity to the point where I could no longer read text on the monitor. I did find a nice mid-point were it actually added a nice effect.
The Patriot Viper V361 & V370 both come in just under the $50.00 mark and are perfectly suitable headsets for gaming. I found the positional audio during gaming to be fairly accurate. Both headsets are comfortable to wear for long gaming sessions.  The only real difference between the two heads sets is the inclusion of RGB LEDs on the Viper V370 and a few minor differences in the software. Sound quality wise, they both sounded identical to me. At under $50.00 the headsets sit on the less expensive side of the market but compete very well with others in the same category that are more expensive.