A Closer Look at the Patriot Viper V361 & V370 Gaming Headsets »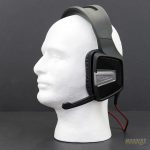 Choosing the audio device for some is as simple as picking a headset while, for others it is a process of reading specifications, listening to the device and then finally making the purchase. Luckily, there are plenty of choices available. Patriot Memory continues to release gaming accessories with the Viper V361 & Viper V370 virtual 7.1 surround sound headsets. These headsets feature noise canceling mics that fold up and out of the way as well as replaceable earcups. The headsets are aimed towards budget conscious gamers but does that mean they lack in sound quality?
Patriot's packaging for the headsets feature eye catching visuals designed to draw your eye to the box when browsing stores. There is a graphic representation on the front and the head set is partially visible through the window. On the back of the box features and specifications are listed.
The headsets are held in place with the help of a plastic shell. Included in each box was an envelope with Viper stickers, Viper product line card, and a quick start guide.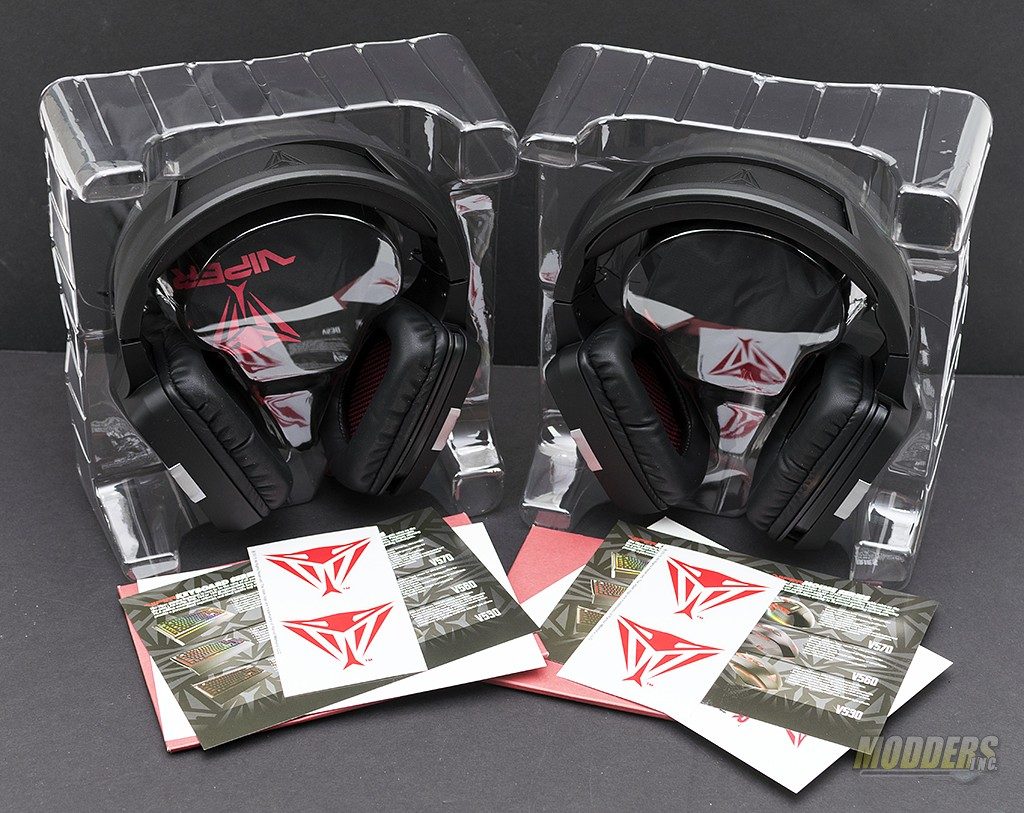 Tucked away in the back of the shell is a bag that contains the rest of the accessories. Included is an ear cup removal tool as well as cloth lined earcups vs the vinyl lined ear cups that are installed from the factory.

NOTE: Hardware specifications between the Patriot Viper V361 and Viper V370 are identical sans RGB LEDs on the V370.
Specifications
| | |
| --- | --- |
| Weight | 565 g |
| Dimensions | 22 x 10 x 25 cm |
| Color | Black |
| Warranty | 2 Years |
| Certifications | RoHS, FCC, CE |
| Packaging Type | Retail Box |
| Unit Dimension Width | 20 cm |
| Unit Dimension Height | 22 cm |
| Unit Dimension Length | 8 cm |
| Unit Weight | 385 g |
| UPC | 814914022948 |