« Introduction | Viper V361 & V370 Software »
A Closer Look at the Patriot Viper V361 & V370 Gaming Headsets
The Patriot Viper V361 & V370 weigh in at 335g which is a similar weight to other headsets I've recently reviewed and were surprisingly comfortable. The ear cups have a slight angle to them and at first it took a little bit of getting used to. The ear cups do not have any rotational movement to them.
The mic is contained within the left ear cup. When the mic is in the up position, it is turned off and inactive. To activate the mic you'll need to pull it down. The boom on the mic is solid and cannot be adjusted closer to your mouth. The microphone also features noise cancelling to limit the background noise transmitted.
The shape of the ear cup is trapezoidal. I found it still fit over my ears well. Depth wise they were a little shallow for me and the inside of the cup did press ever so slightly against my ear.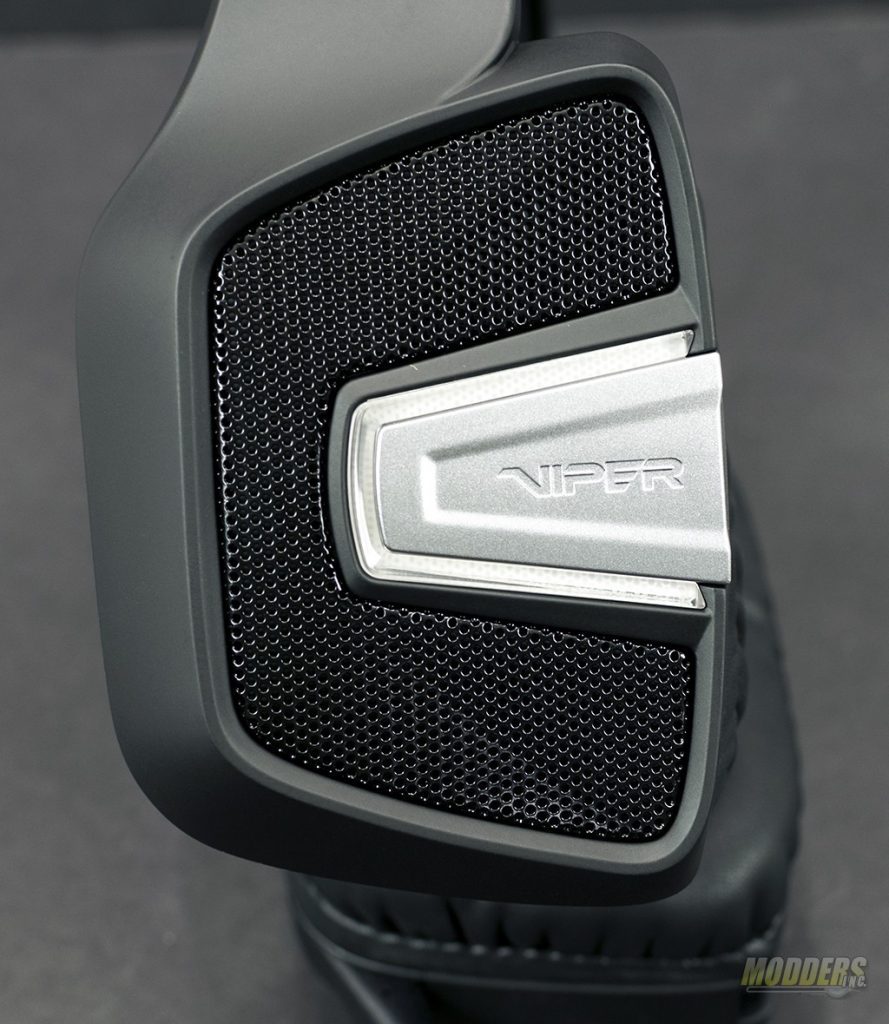 The adjustment band for the ear cup adjustment is made from metal and features numbered indicators. The indents on the metal band ensure the height adjustment stays were you put it.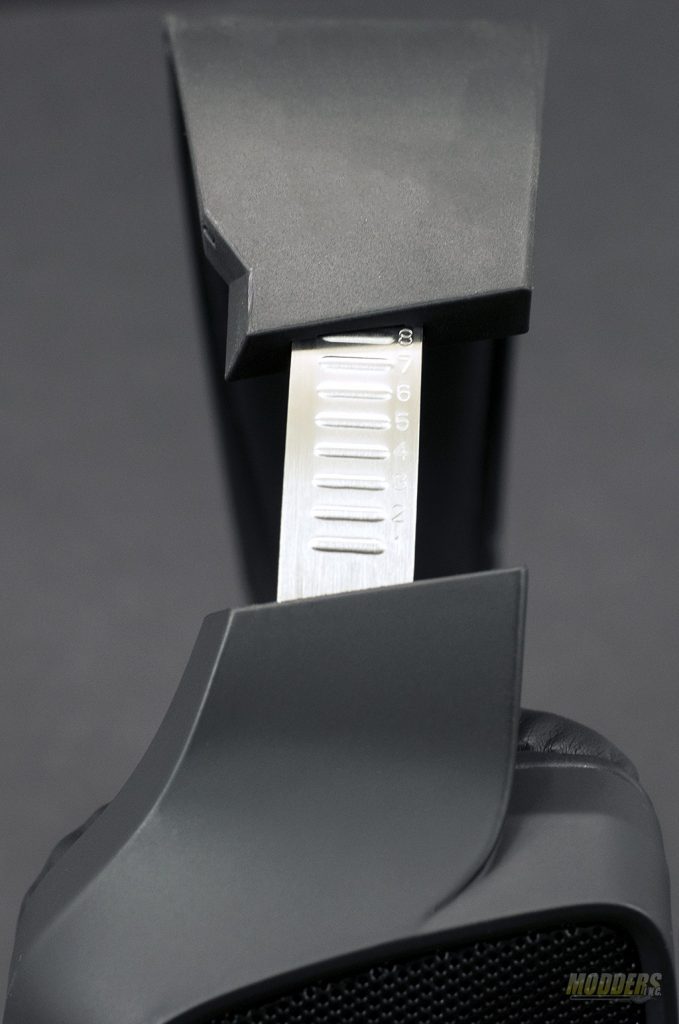 Controls for the Viper V361 & V370 are located on the back of the left ear cup. The volume control and the UBR (Ultra Bass Response) switch are located here.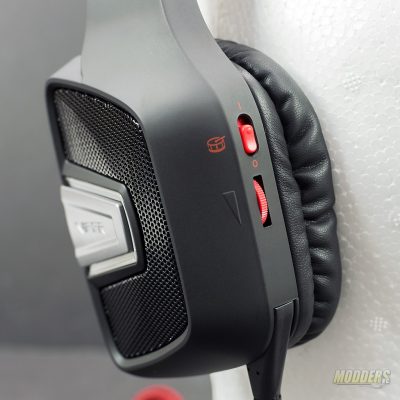 The USB cable is about 9 ft in length and features a gold plated USB connector as well as a braided cable.  A velcro cable tie keeps everything nice and tidy.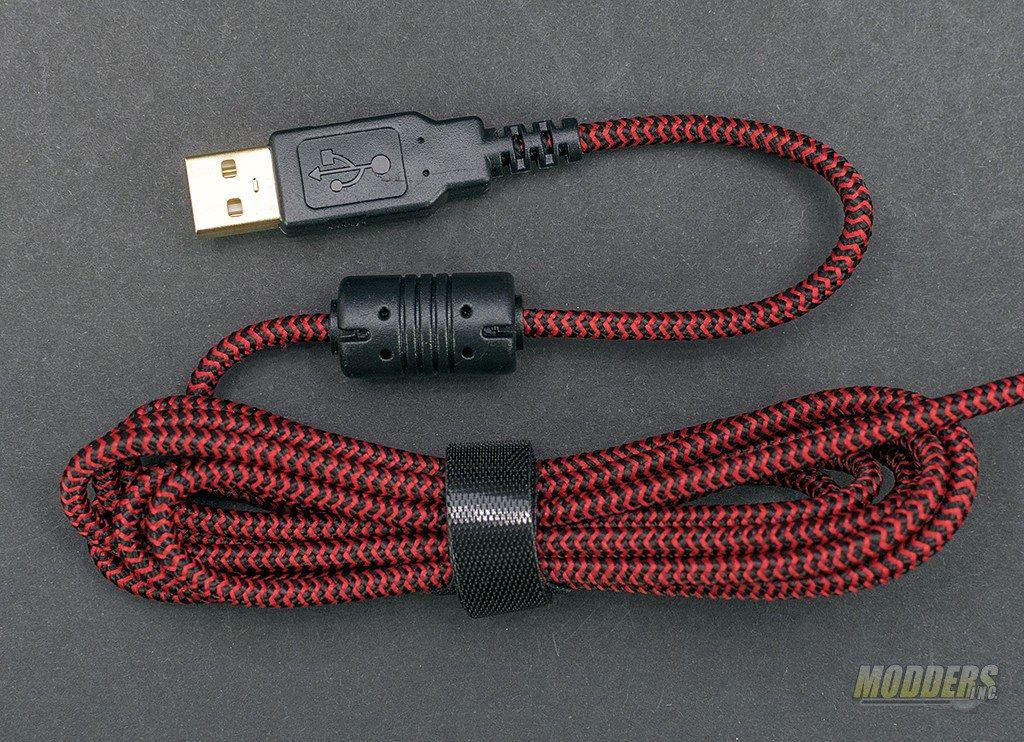 The headband on the Viper V361 & V370 is a soft foam material inside and a vinyl outside. It provides enough support to keep the headset in place while it is in use but is still soft enough to be comfortable for long hours of use.
The ear cup that comes on the Viper V361 & V370 from the factory is a vinyl wrapped foam core. The cloth wrapped foam version comes with the kit and is easily swapped out. Using the included tool, pry the ear cup off in the space between the ear cup and the headset frame. To install the new one, line it up and snap it in.
The main difference between the heads sets is the Viper V370 has RGB LEDs that light up around the Viper logo on the outer side of the ear cups and the Viper V361 is only available in Red LED.