Network Hardware
QNAP QSW-1208-8C-US 12-Port Unmanaged 10GbE Switch
Affordable 10G and multi-gig networking
« A Closer Look at the QNAP QSW-1208-8C
|
Conclusion and Final Thoughts »
System Setup and Testing
Test System #1
Test System #2
For this review, I used two PCs connected to the QSW-1208-8C-US via two CAT6a cables. For the networking cards on the PC, I chose the Aquantia AQtion 10G Pro for one PC and the Asus version for the other PC.  During the 10 gigbit test the cards were left at their default settings in Windows. For the multi-gig testing, I manually set the speed of one of the cards to the appropirate setting (1g, 2.5g, and, 5g).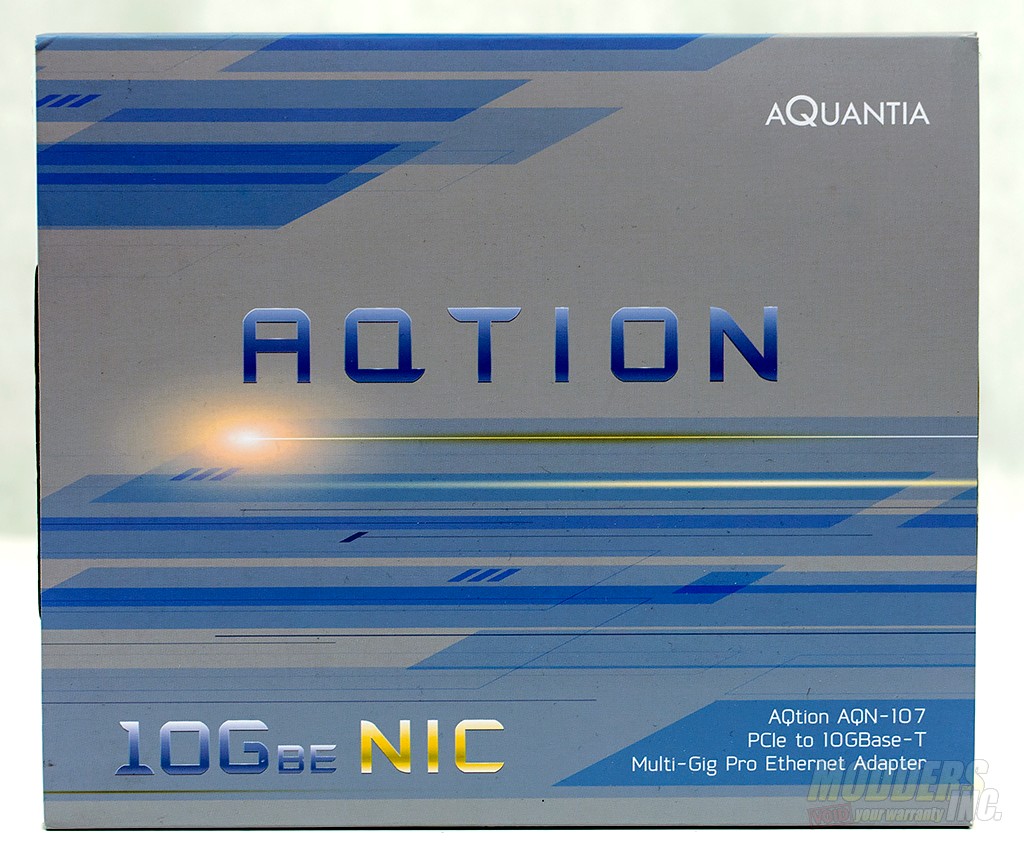 When it comes to network testing at these speeds, your local storage can be your bottleneck. I chose to use an NMVe M.2 3×4 drive in each PC. Each of the drives is rated for more that 1500 MB/s read speeds and 1200 MB/s+ write speeds. For parity, I also created a RAM drive on each of the PCs to ensure that testing with my chosen local storage option was not skewing the testing results.
To start off, I loaded up JPerf. JPerf is a Java-based test for IPERF. This application tests network bandwidth between two hosts. I set PC #1 as the host and PC #2 as the client. I did up the TCP window size in JPerf in order to test a single stream.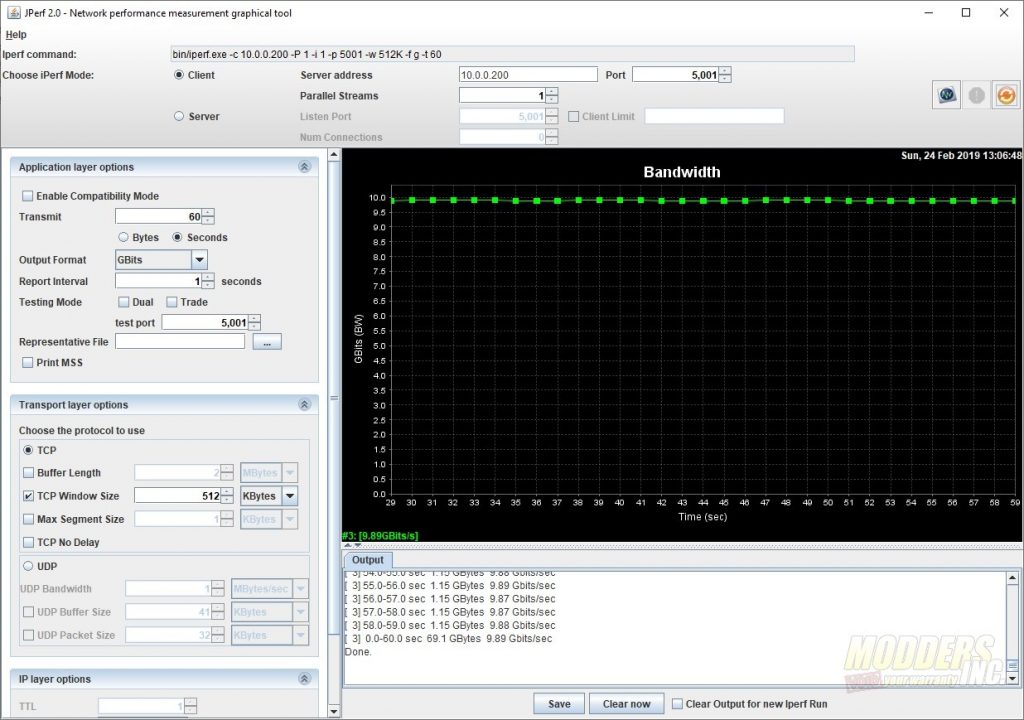 The test was run for 60 seconds. During that time frame, the application transferred 69.1 Gigabytes at an average of 9.89 GB/s.
For the next test, I fired up Performance Test 9.0 and used the network benchmark. Again, I set PC #1 as the host and PC #2 as the client.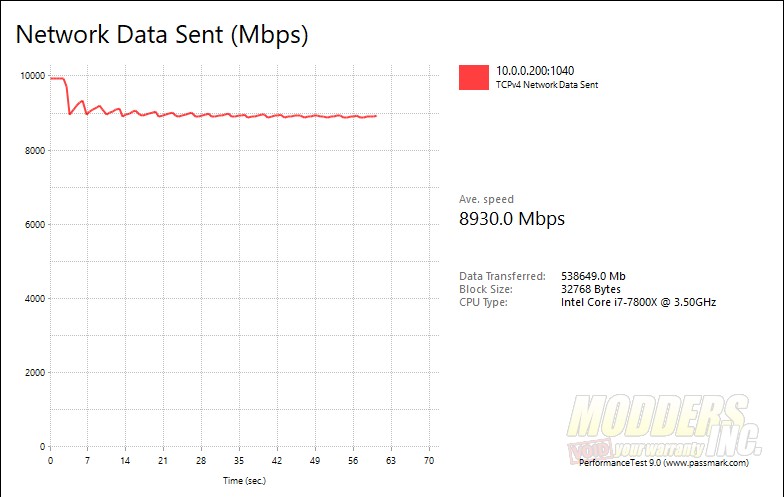 By default, the test runs for 60 seconds. Though Performance Test's network benchmark, an average of 8930.0 Mbps or 8.93 Gbps.
The final test I performed a file copy from PC #2 to PC #1. I have a test file that I created and zipped (uncompressed) containing multiple large files for a total of 12 GB in size.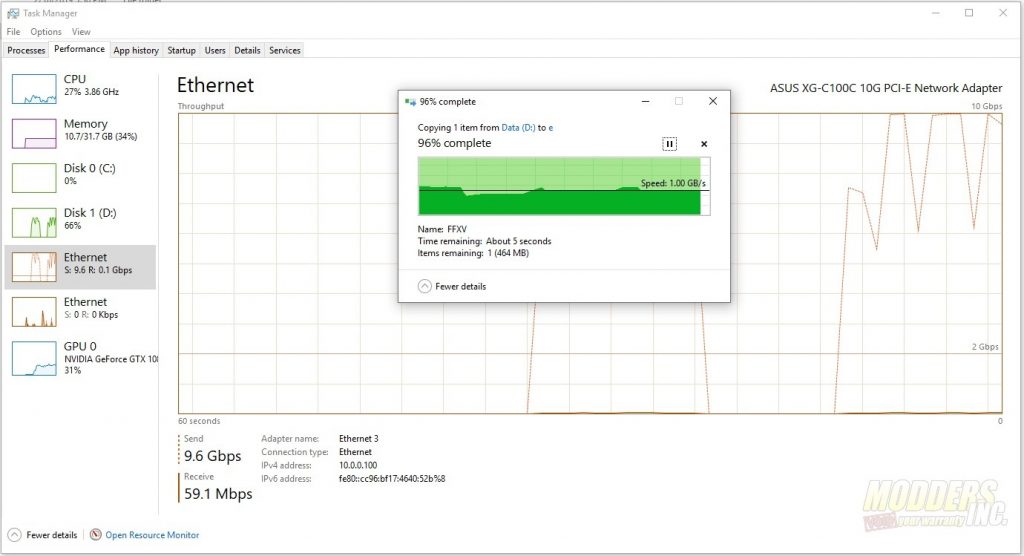 In the Windows copy test, we were able to send and receive data at 9.6 Gbps which equates to 1 Gigabyte per second.
Since the QSW-1208-8C supports multi-gig, I ran a quick copy test from PC 1 to PC 2. I set the network card speed in the card settings and manually set it to 1, 2.5 and, 5 Gigabit per second.
At 1 Gigabit per second, I was able to copy a 12 gigabyte file at 118 megabytes per second. At 2.5 G, the copy speed came in at about 298 megabytes per second, and finally at 5 G, 583 megabytes per second was attained.