QuakeCon
QuakeCon 2013 Case Mod Contestants
Page 2 »
Modders-Inc is the place to give you the inside look at the case mod and contestants at QuakeCon 2013. We have images that others did not show you as we were the ones that had to judges them all. This year we saw some really great mods from some new comers and from those that competed last year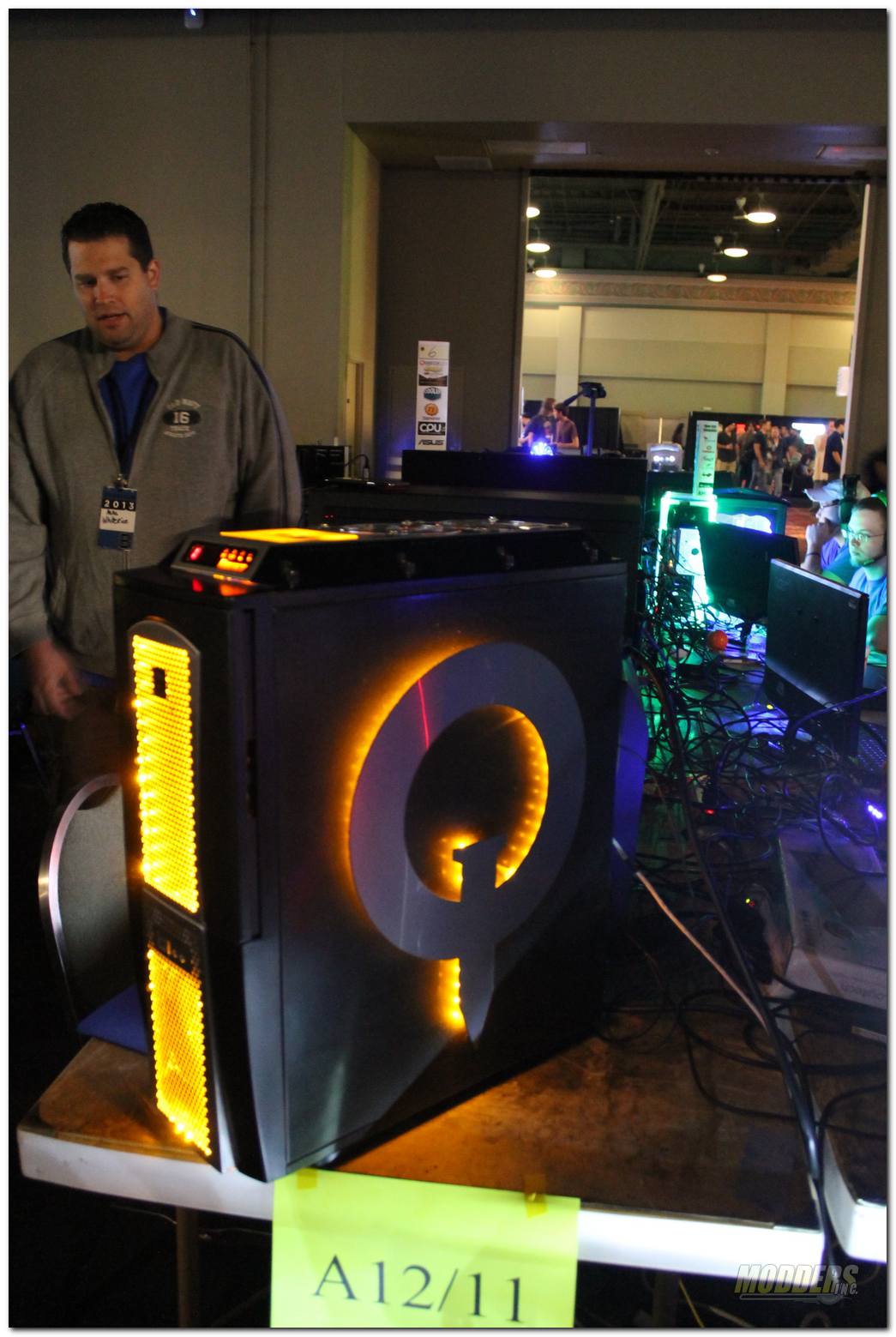 This one was a nice looking case that showed off his favorite game.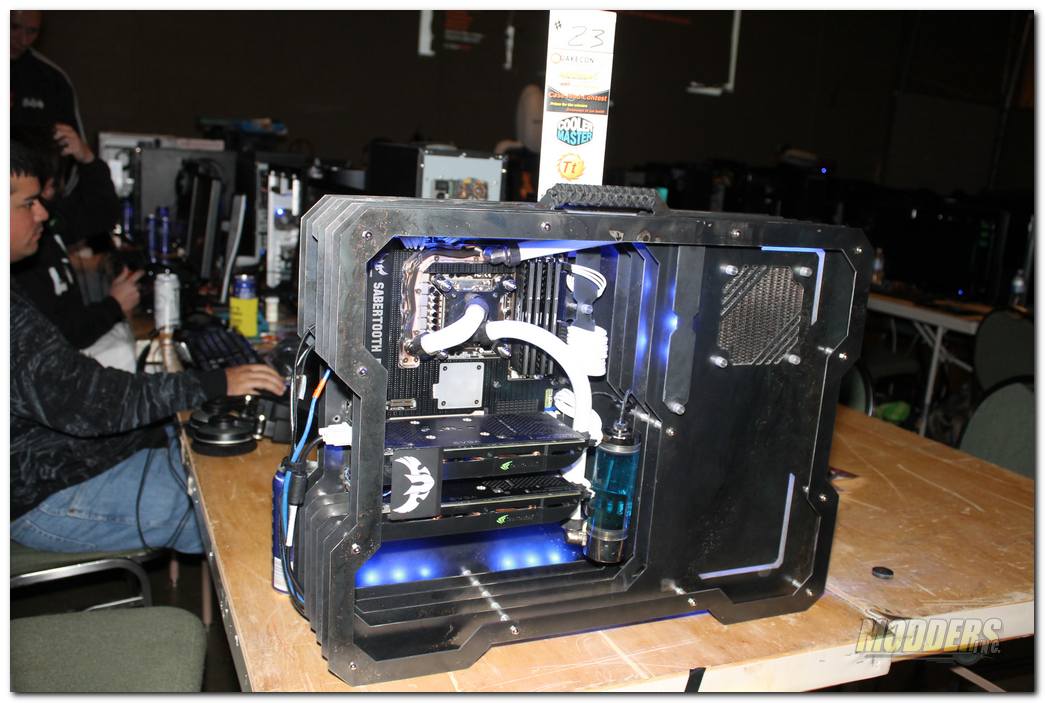 No it is now a INWIN case. This one designed in Autocad by it's owner them plasma cut the metal.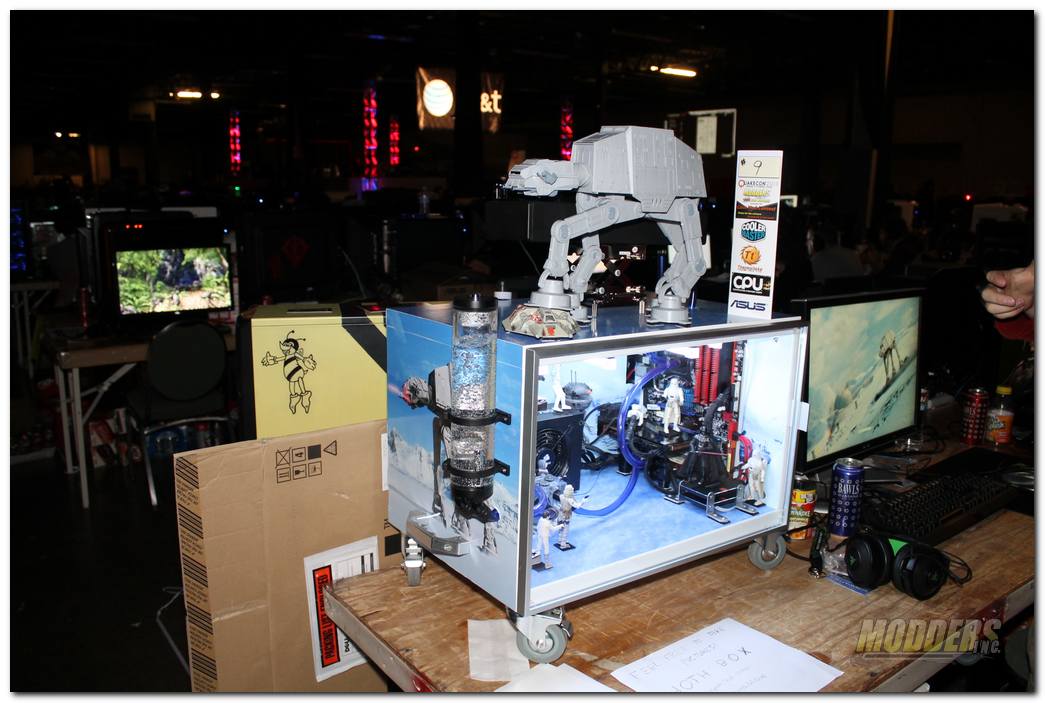 The Battle of Hoth diorama.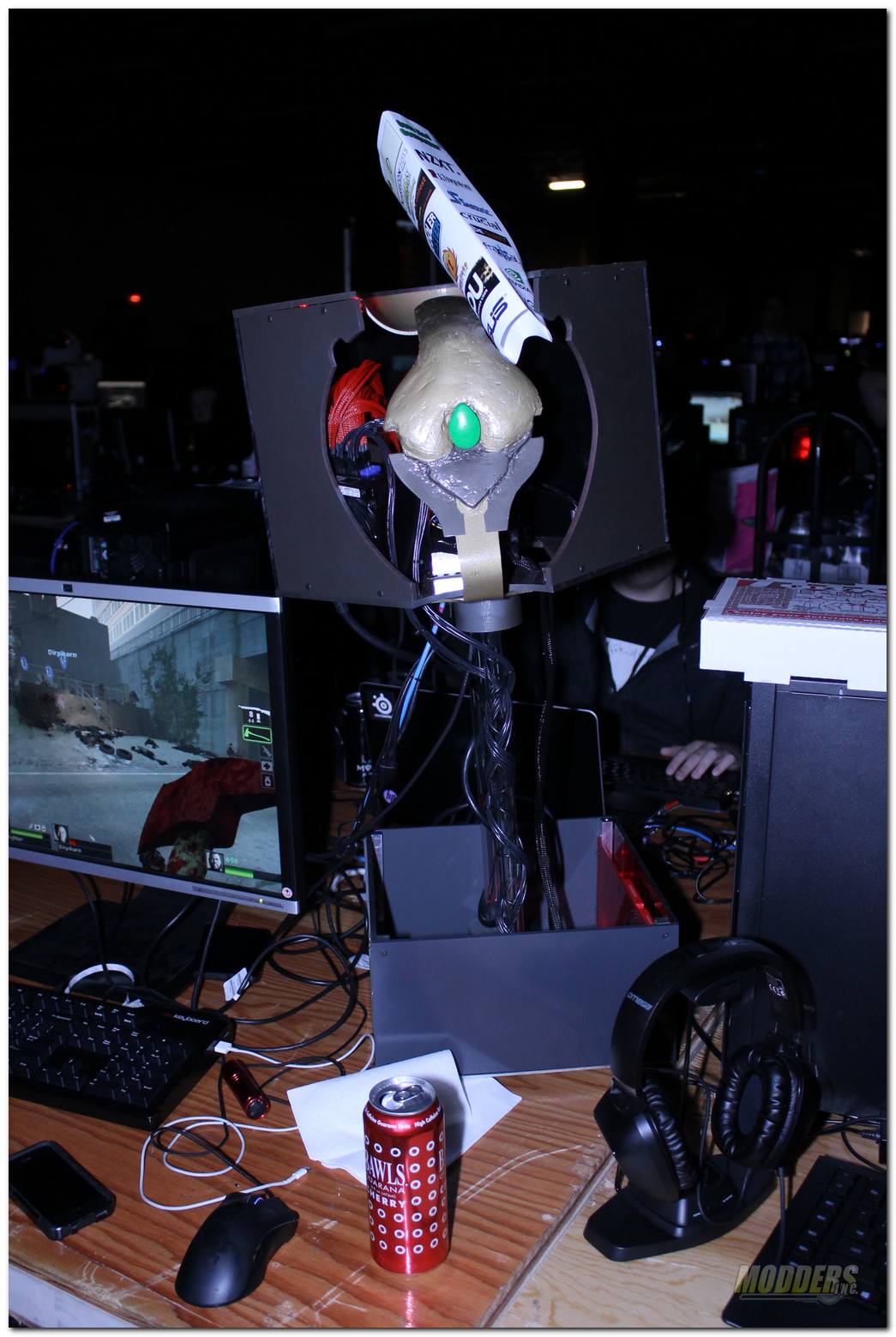 The Soul Cube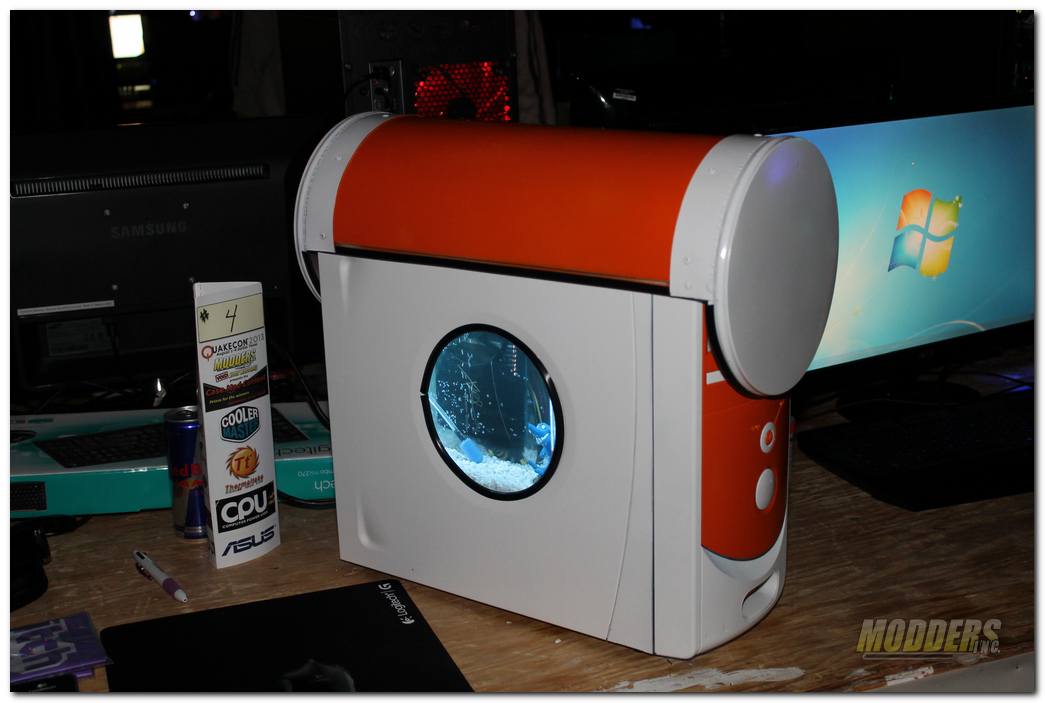 This was a fish tank that had two parts to it. One side house the fish while the other side was filled with mineral oil and the motherboard and other components.