QuakeCon
QuakeCon 2013 Case Mod Contestants
« Page 2
|
Page 4 »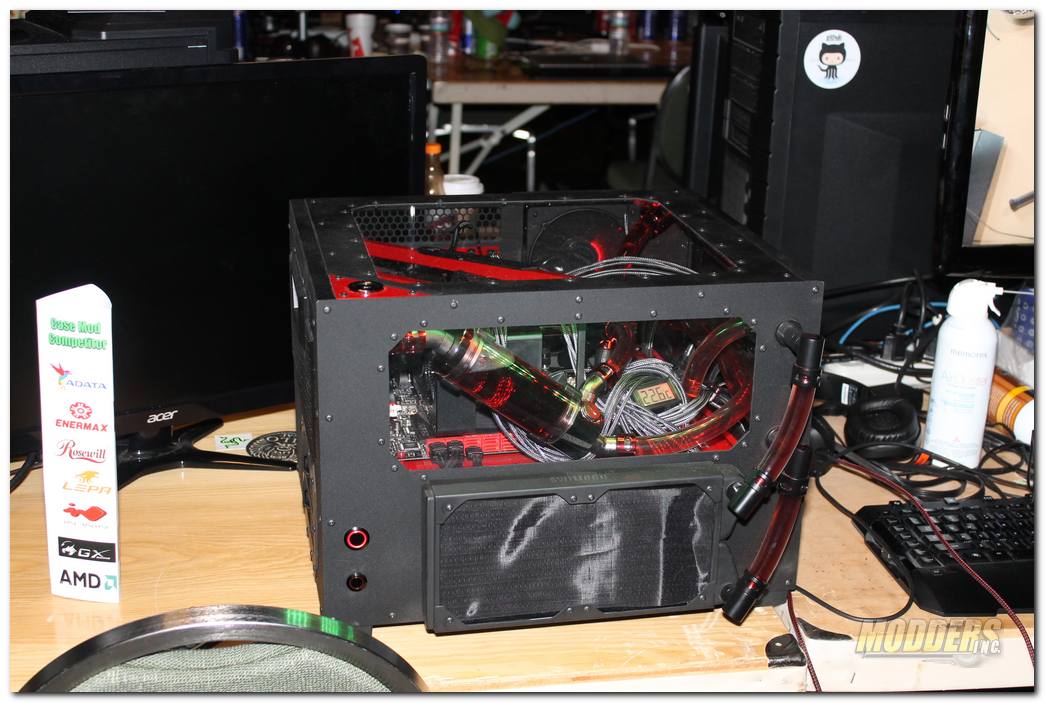 This one had quite a few special touches that you would not normally notice which made it a contender.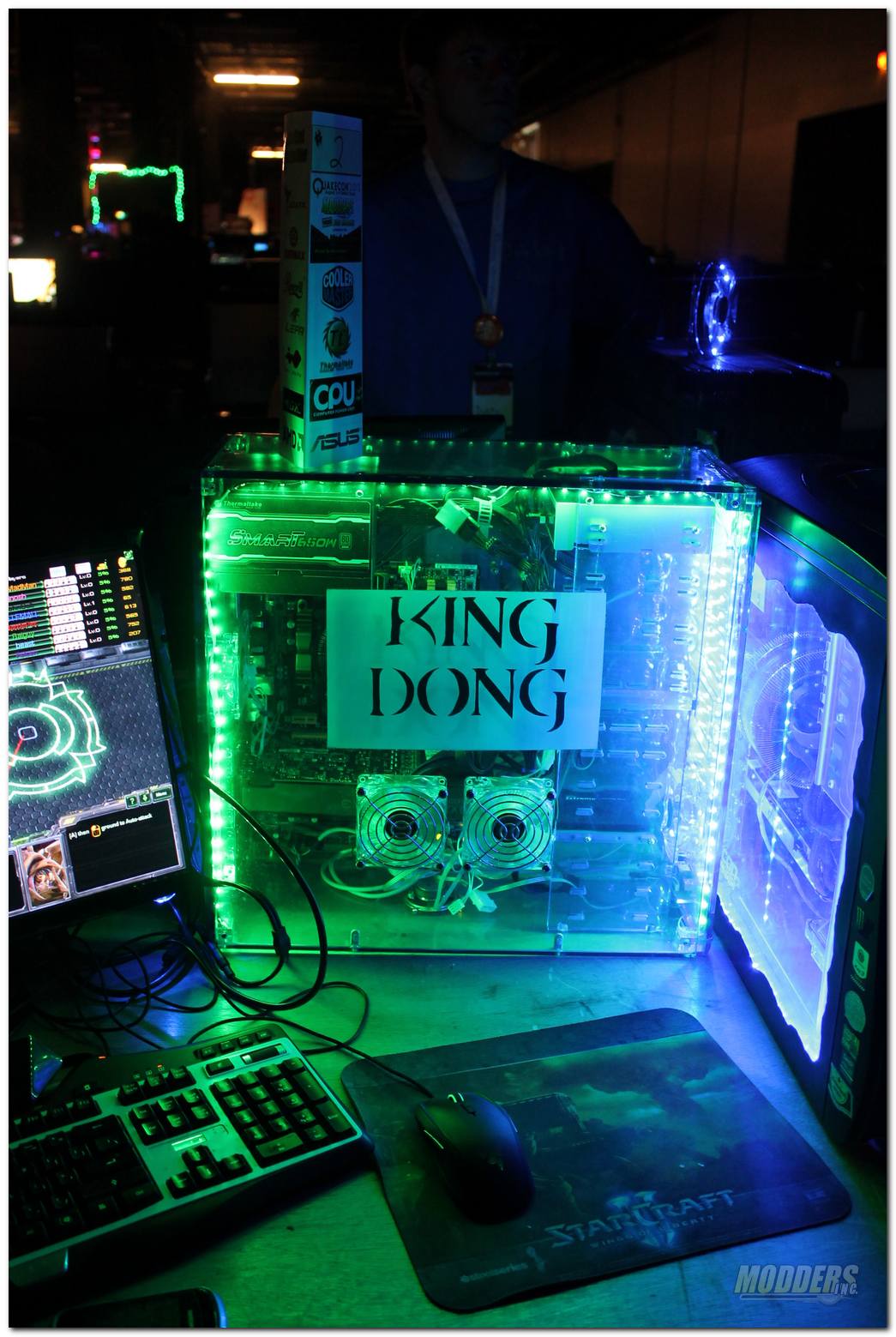 Uh,… not going to touch this one.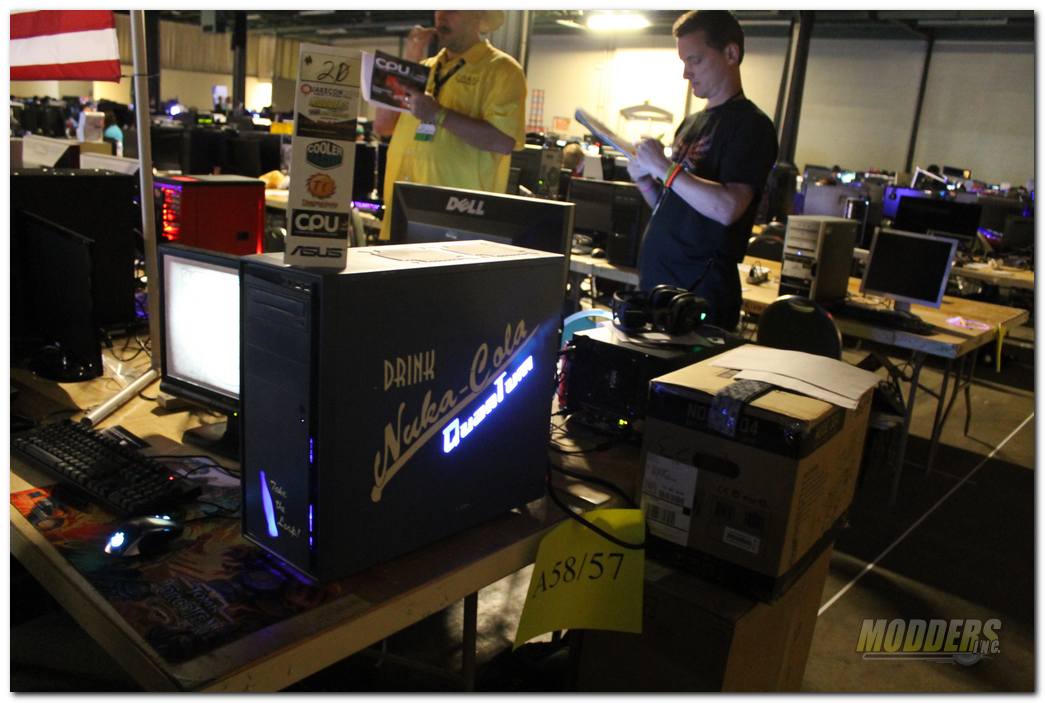 A nice tribute to Fallout.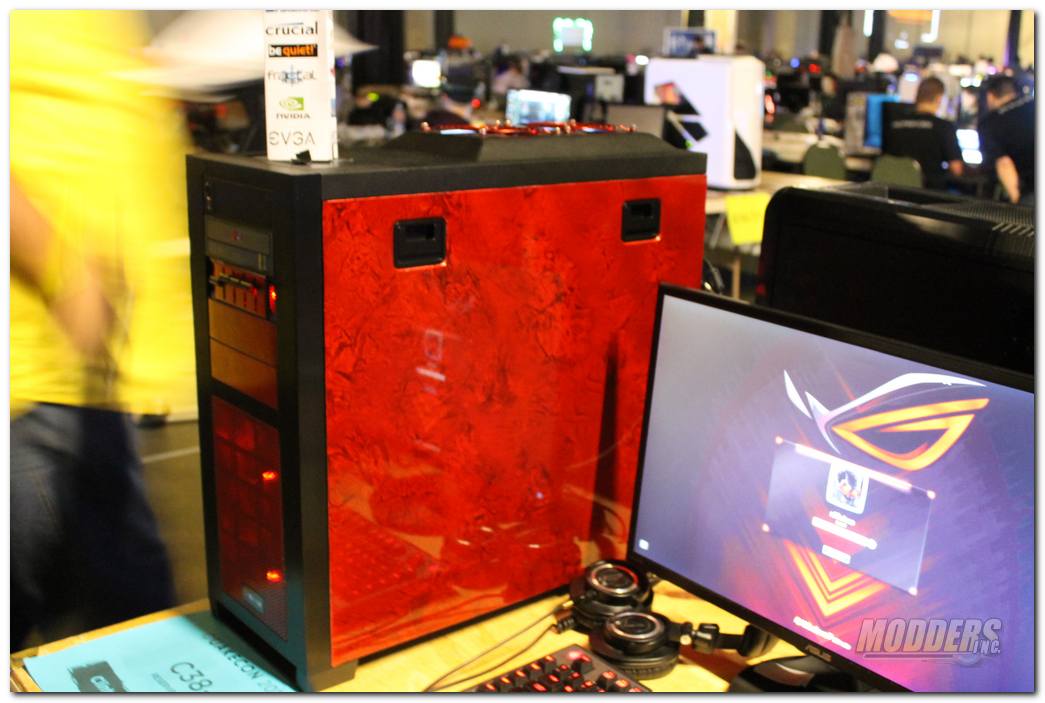 A very nice "rattle can" paint job on this one with a very clean inside put it towards the top of the list.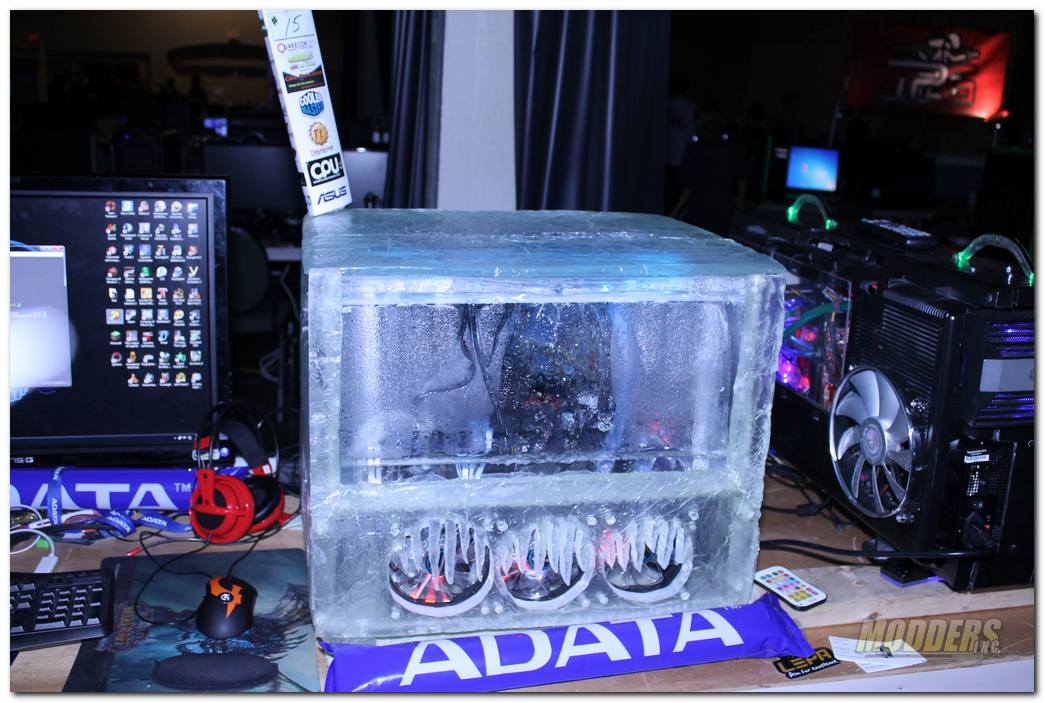 How cold was it in the BYOC… this cold! Something you can't notice in the image is that the front of the case has a water fall, like melting ice.