« A Closer Look at the be quiet! Dark Base 900 Pro
|
Final Thoughts »
Hardware Installation and Clearance Compatibility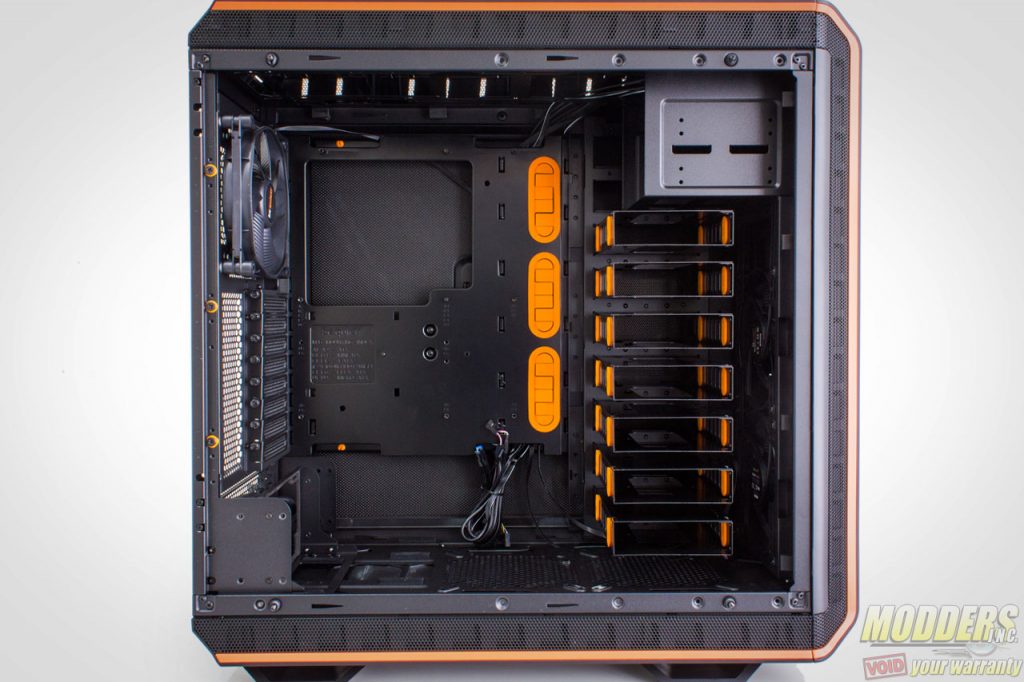 Front mounted radiator:
120/140/240/280mm radiator support
360/420mm radiator support requires removal of 5.25″ drive bay cage and installation of included fan mount attachment.
Individual 3.5″ HDD cages removable depending on radiator thickness/length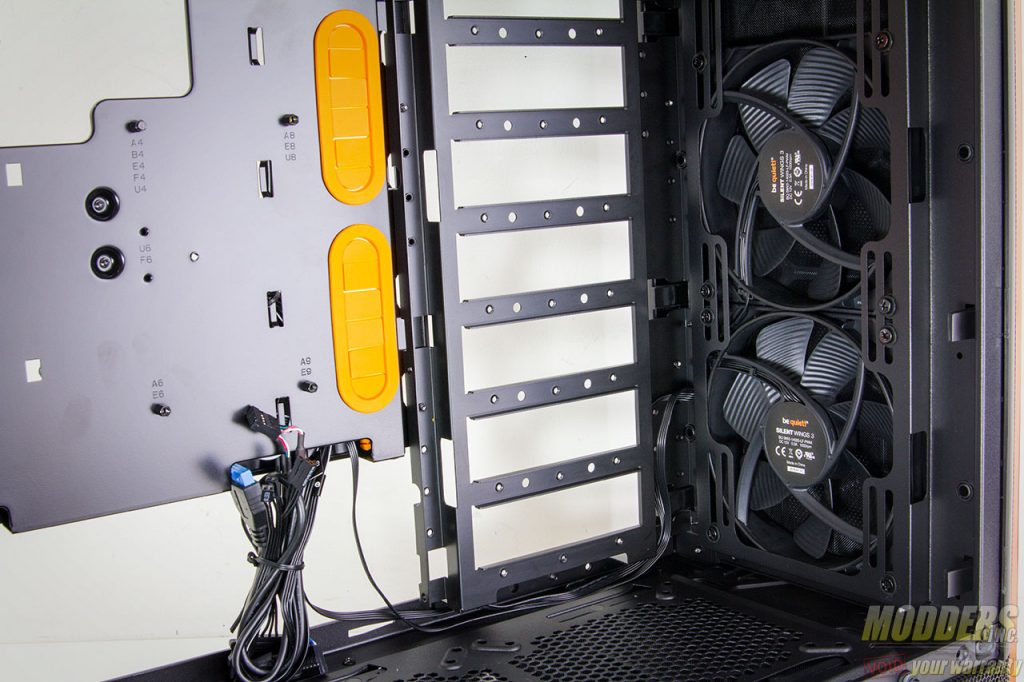 Rear Radiator:
Rear 120/140mm radiators supported
Top Radiator:
120/140/240/180/360/420 mm radiators supported
420mm radiators/fans might be blocked by the Qi charging cables towards the front, 5.25″drive bay must be removed to fully mount
There is 38mm of clearance from the roof of the top panel until the roof of the chassis metal frame begins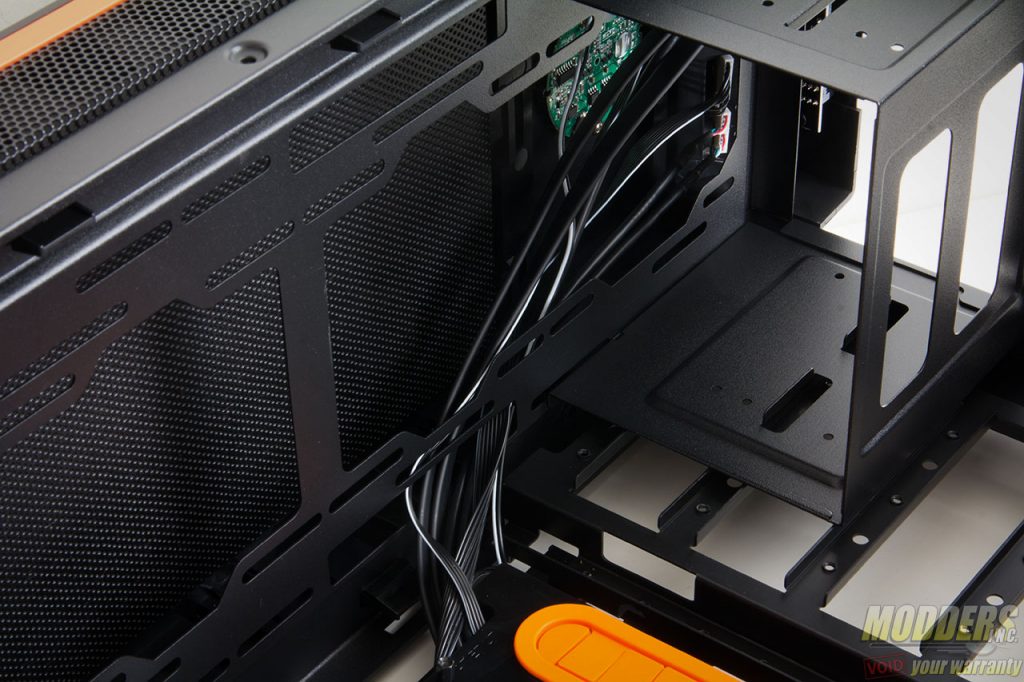 Bottom Radiator:
120/140/280mm radiators supported
Radiator length is affected by PSU length installed
There is 40mm of clearance from the floor of the panel until the floor of the chassis metal frame begins
Video Card clearance:
There is 323mm clearance when a HDD cage is installed
There is 472mm total clearance when the HDD cage is removed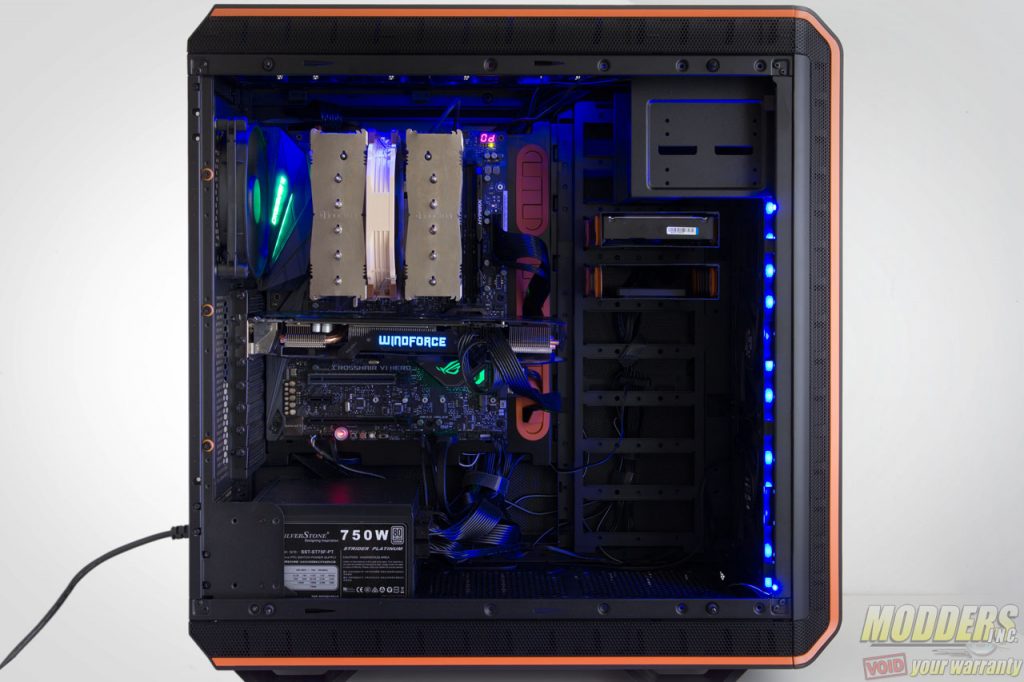 CPU Tower coolers:
CPU heatsink height clearance is generous and was able to fit the 165mm tall NH-D15S.
185mm total height clearance
Large CPU backplate cutout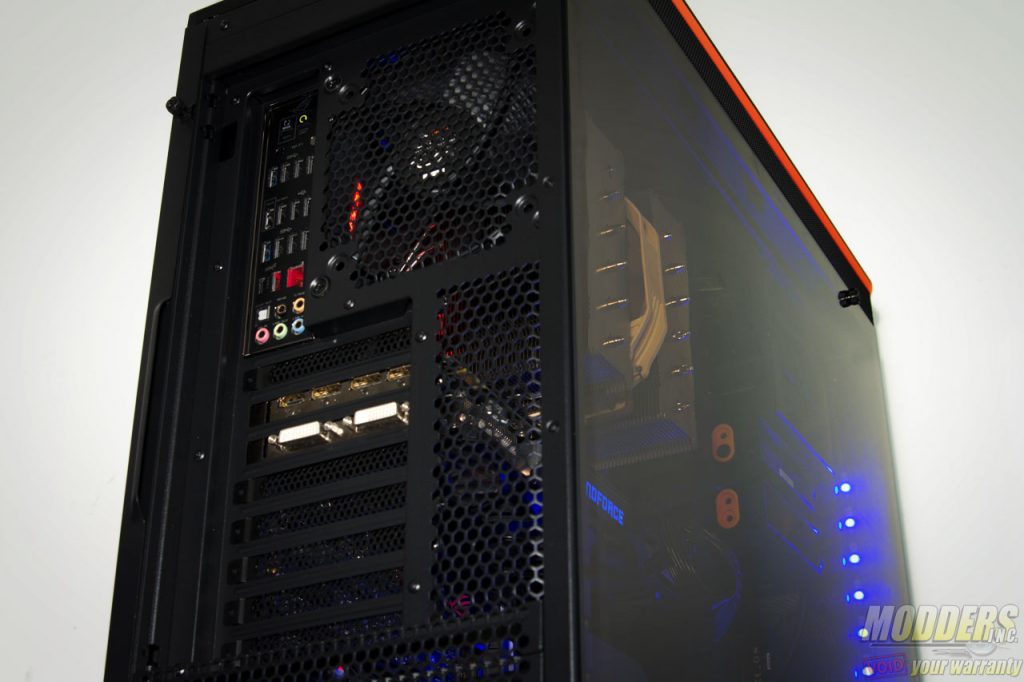 3.5″ HDD installation:
Very versatile 3.5″ mounting cage. Each can be individually removed and are secured by three thumbscrews each
Each 3.5″ HDD cage can also support two 2.5″ drives
90-degree SATA cable unusable because the center thumbscrews are on the way. Users must plug-in a straight angle SATA cable instead.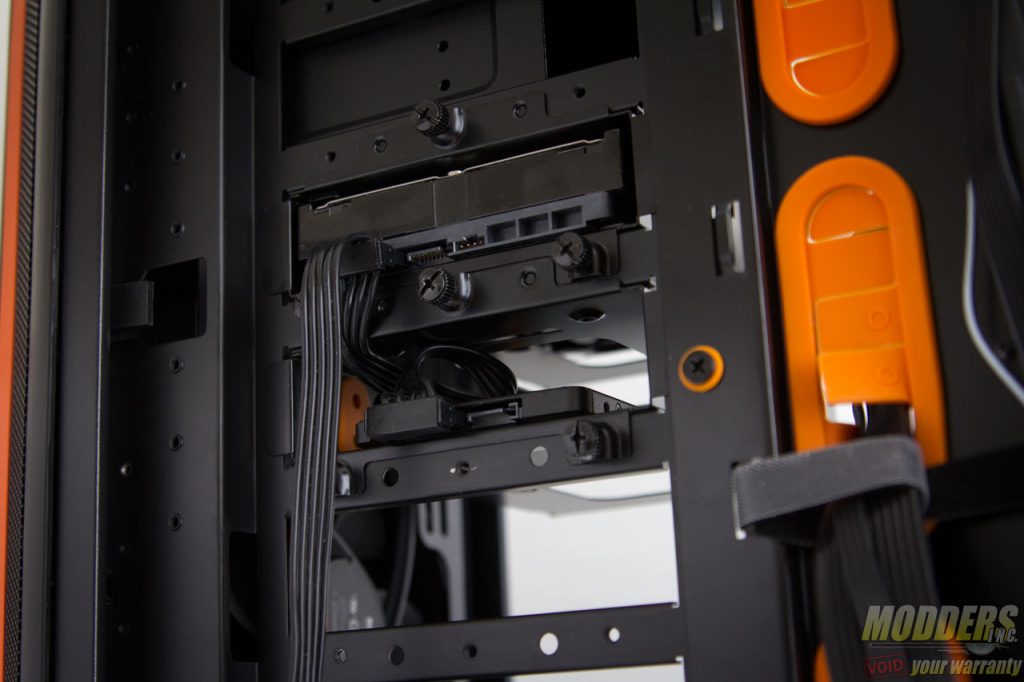 5.25″ installation:
Drive bay cage can be removed entirely to make way for additional radiator clearance, additional fan mounting or 3.5″ drive cage position.
2.5″ installation:
One can be installed behind the motherboard tray
Two can be installed inside each 3.5″ HDD cage (one on top and one upside down)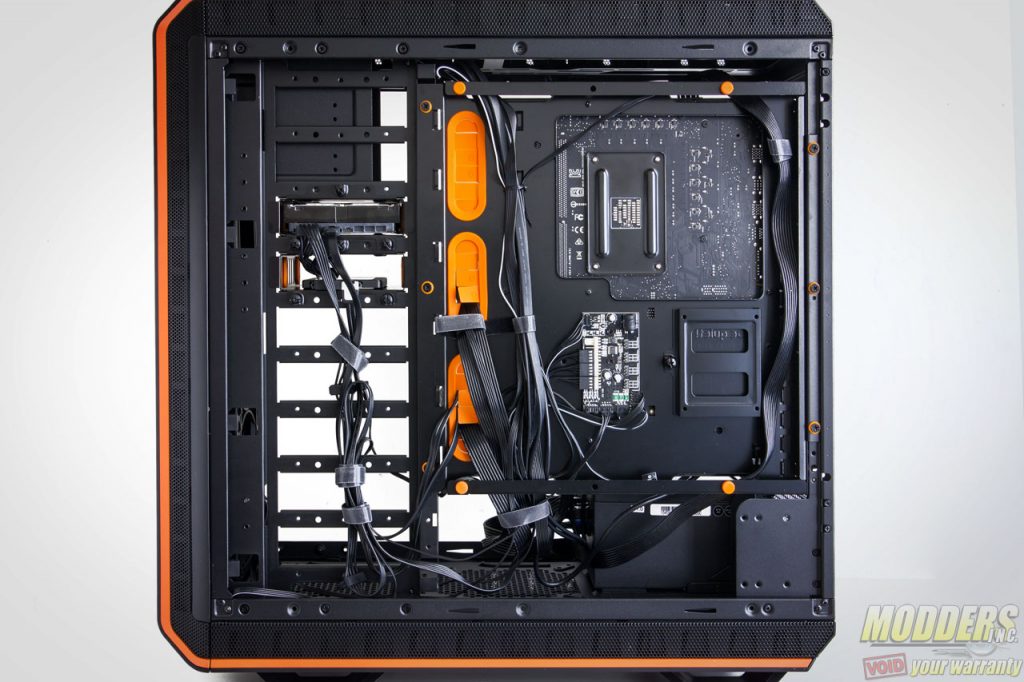 Cable management:
There is no shortage of cable management options behind the motherboard tray
The entire top and bottom area is open so cables can freely pass through.
An additional grommet is privided to cover one of the 3.5″ drive bay areas if the builder wants to use it as a pass-through point instead.