« A Closer Look at the be quiet! Silent Base 600
|
Final Thoughts »
Hardware Installation and Clearance Compatibility
Front mounted radiator:
120/140mm radiators
240mm radiators are not officially supported and not possible without modding. The HDD cage base is riveted to the floor and must be removed if modifying the case to support front 240mm radiators. The threads are also for mounting fans on the outside with extra spacing in between so users would have to use longer screws to mount the fans between the panel and the radiator.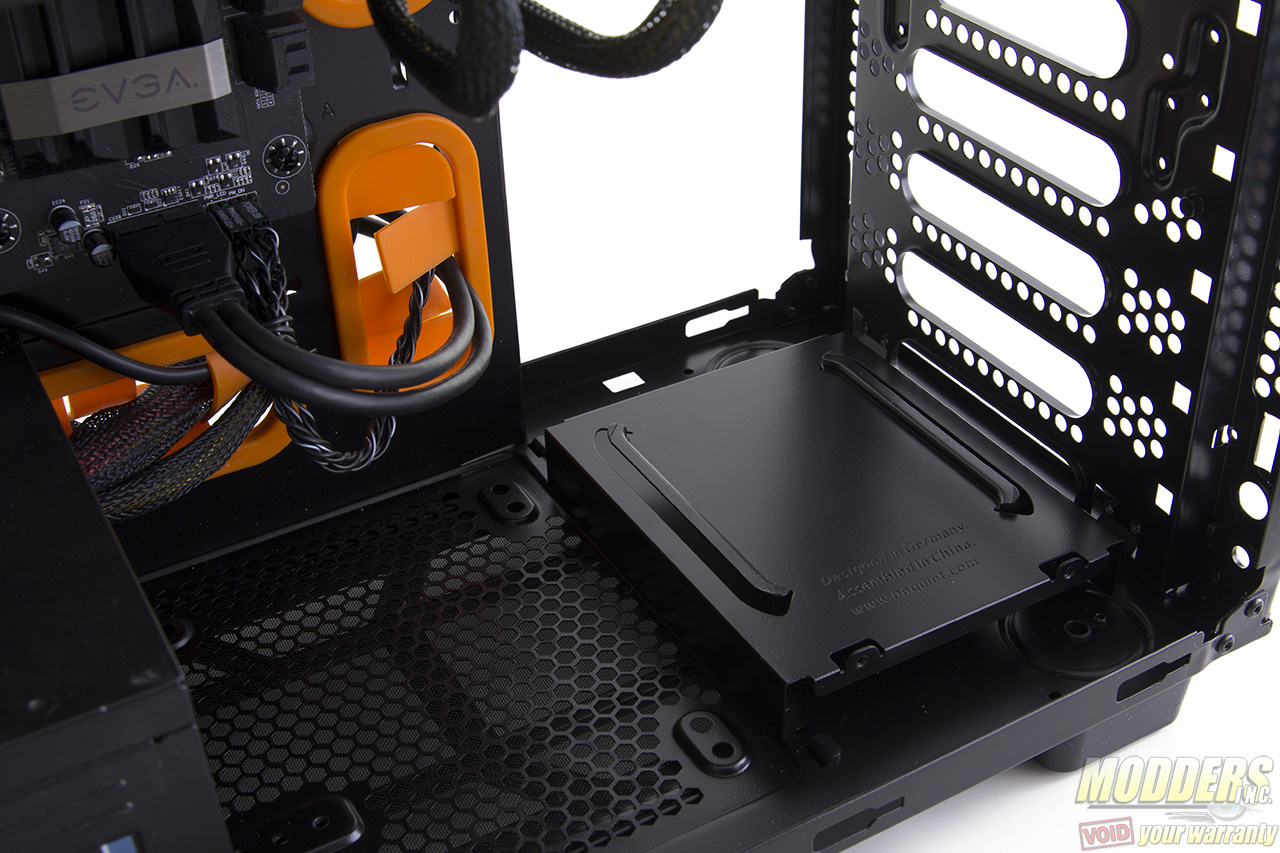 Rear Radiator:
Rear 120mm radiators supported
Top Radiator:
240mm radiators supported with variable position mounting for additional offset clearance in regards to the motherboard.
There is 45mm of space between the ceiling and before the motherboard begins, hence the offset space is crucial.
Video Card clearance:
Since there is no HDD cage on the way, there is a 400mm clearance, more than enough for even an HD6990 video card which is 305mm long.
CPU Tower coolers:
CPU heatsink height clearance is generous and was able to fit the 165mm tall NH-D15S.
180mm total height clearance
Large CPU backplate cutout
3.5″ HDD installation:
Not only is it very easy to install but its also very versatile. Using rubber rails and thumbscrew locking mechanism on the side locking it in place.
The HDD cage can be moved to the 5.25″ bay area with the use of an adapter attached underneath the 5.25″ bay area
This adapter can also be used as-is and mount the HDD cage to position it higher (although limiting video card clearance to 290mm)
5.25″ installation:
Installation is tool-free, simply requiring the 5.25″ device to be slid in place and locked with a built-in mechanism.
Additional screws are available on the accessory package for further mounting reinforcement.
2.5″ installation:
One can be installed on top/ceiling of the HDD cage.
Two can be installed behind the motherboard tray (can only use straight SATA connector cables here because of tight space).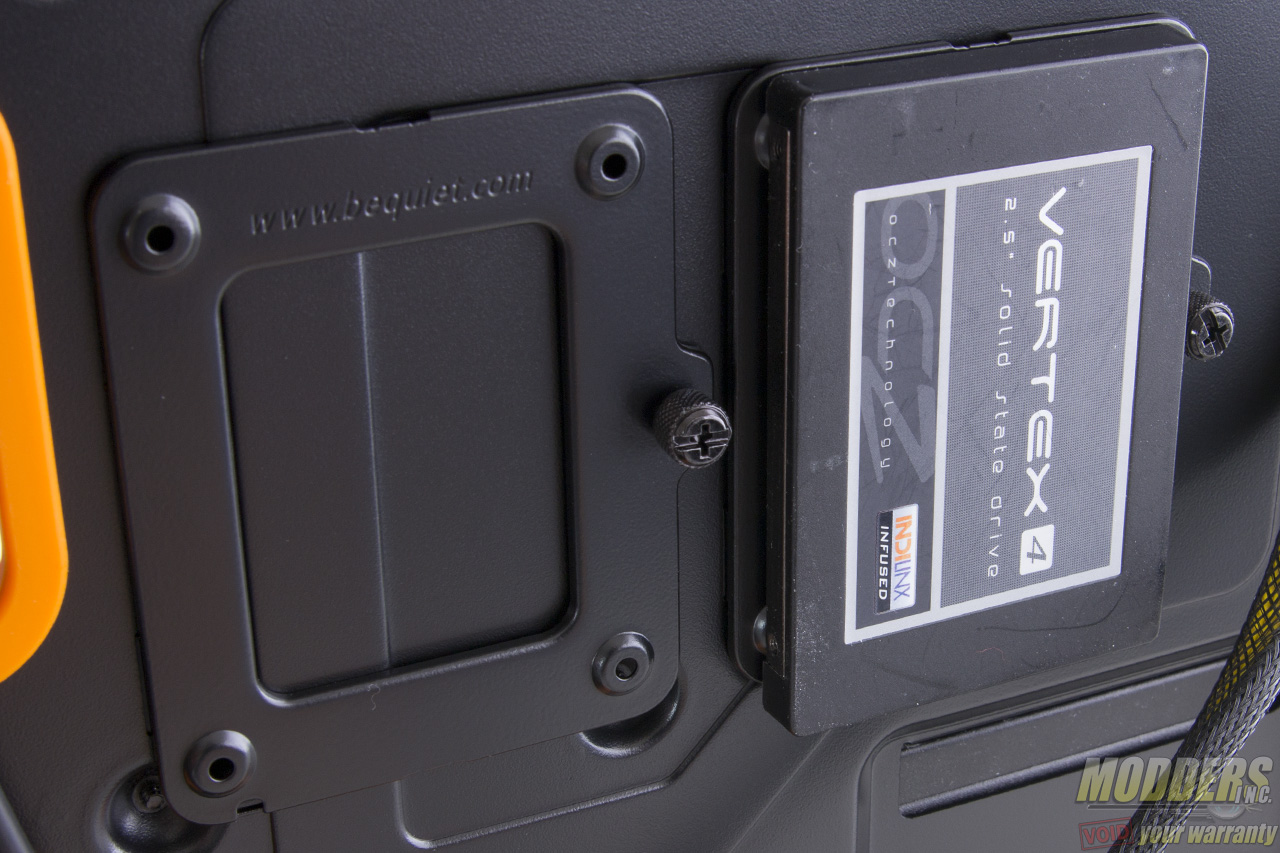 Cable management:
Behind the motherboard tray, there is 22mm of clearance for cable management, more than enough even for thick 24-pin cables.
Three cable tie loops are built into the tray and an additional one provided in the accessory package can be attached.
An additional non-grommetted cable routing hole is available on the top corner for the 8-pin EPS12V cable.
Fan controller uses SATA connector for power and supports up to three 3-pin fans.