« A Closer Look
|
Hardware Installation »
A Closer Look Inside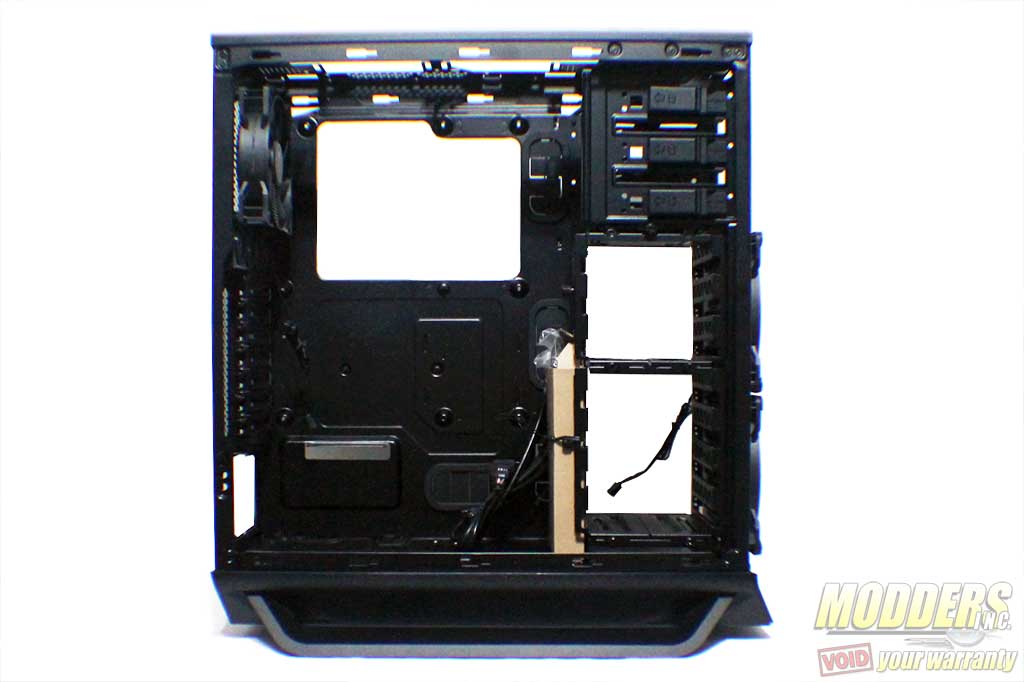 Inside you will find the box that has all of the supporting hardware. The motherboard plate has a large cut-out for the installation of CPU coolers. The top of the case has mounts for two 120mm/140mm fans. The rear has a mount for a 120mm fan that comes preinstalled. the bottom has a mount for a single 120mm/140mm fan. The three 5.25″ drives are installed via tool less clips.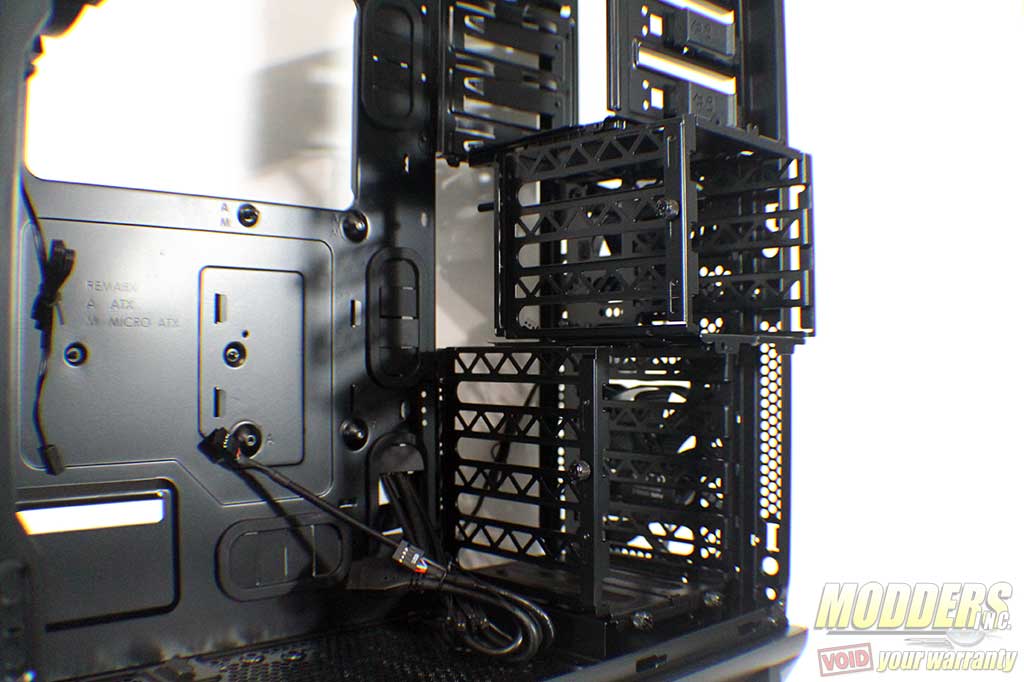 Inside we find the modular HDD cages each one can facilitate three HDDs for a total of six. Also routed to the bottom of the case are the connections for the Front I/O panel. All along the bottom and right side of the motherboard plate are large cutouts for cable management with rubber grommets.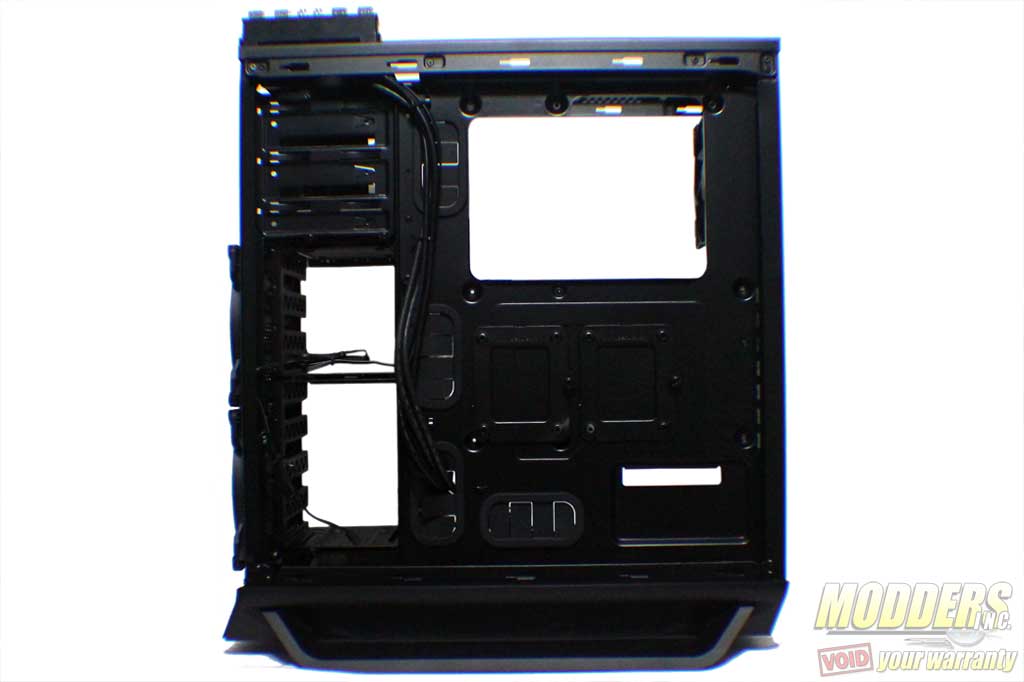 The back side of the motherboard plate has plenty of room for cable management. There are also 2 x 2.5mm SSD/HDD mounts located here. However, the cable tie downs are lacking.