« Introduction
|
A Closer Look Inside »
A Closer Look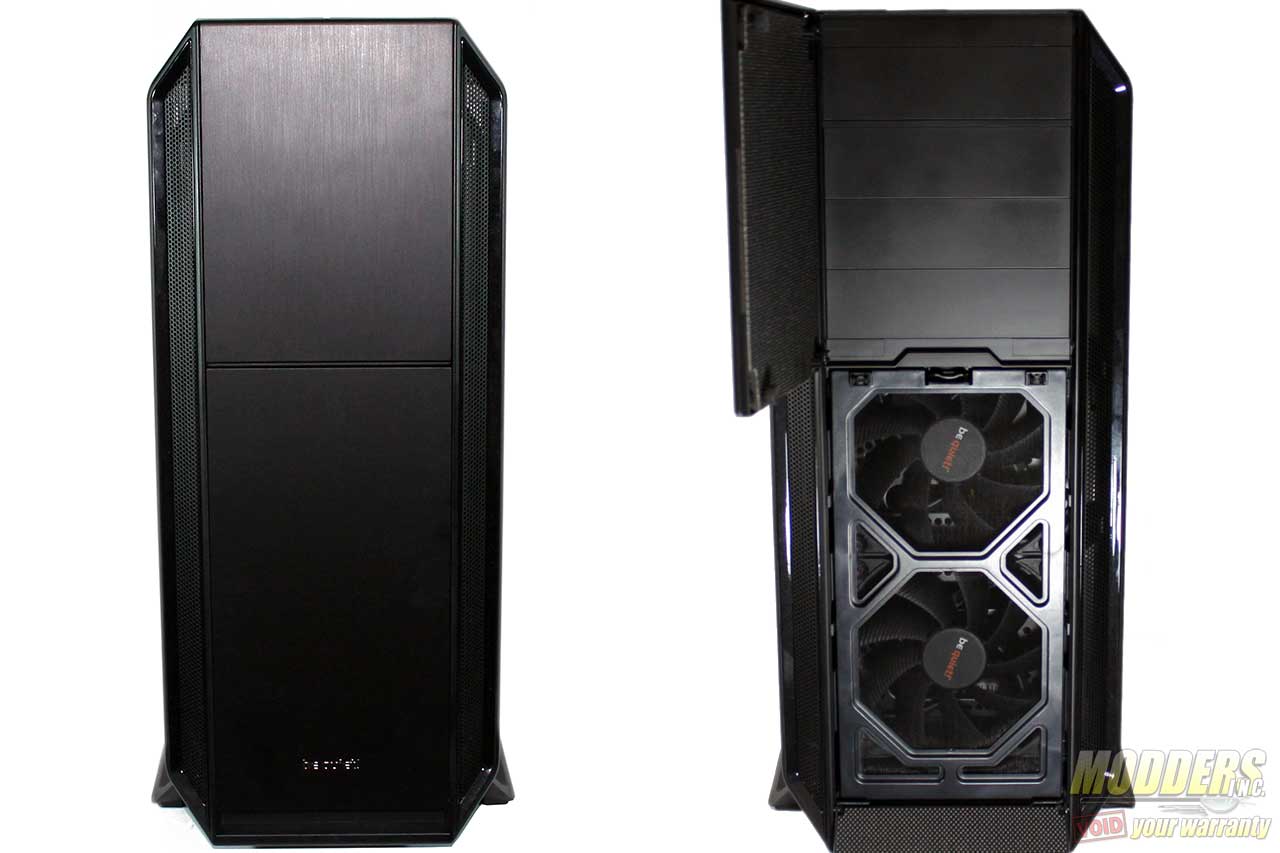 The front of the case has a sleek look to it. With two large flat panels and the two large air vents on each side. The top panel is a door that covers the 3 x 5.25″ drive bay covers. The door position can be changed so that you can open it from either side. The bottom panel is a door that opens downward to reveal the large filter for the two included 140mm fans. Both panels are padded on the inside with sound dampening material.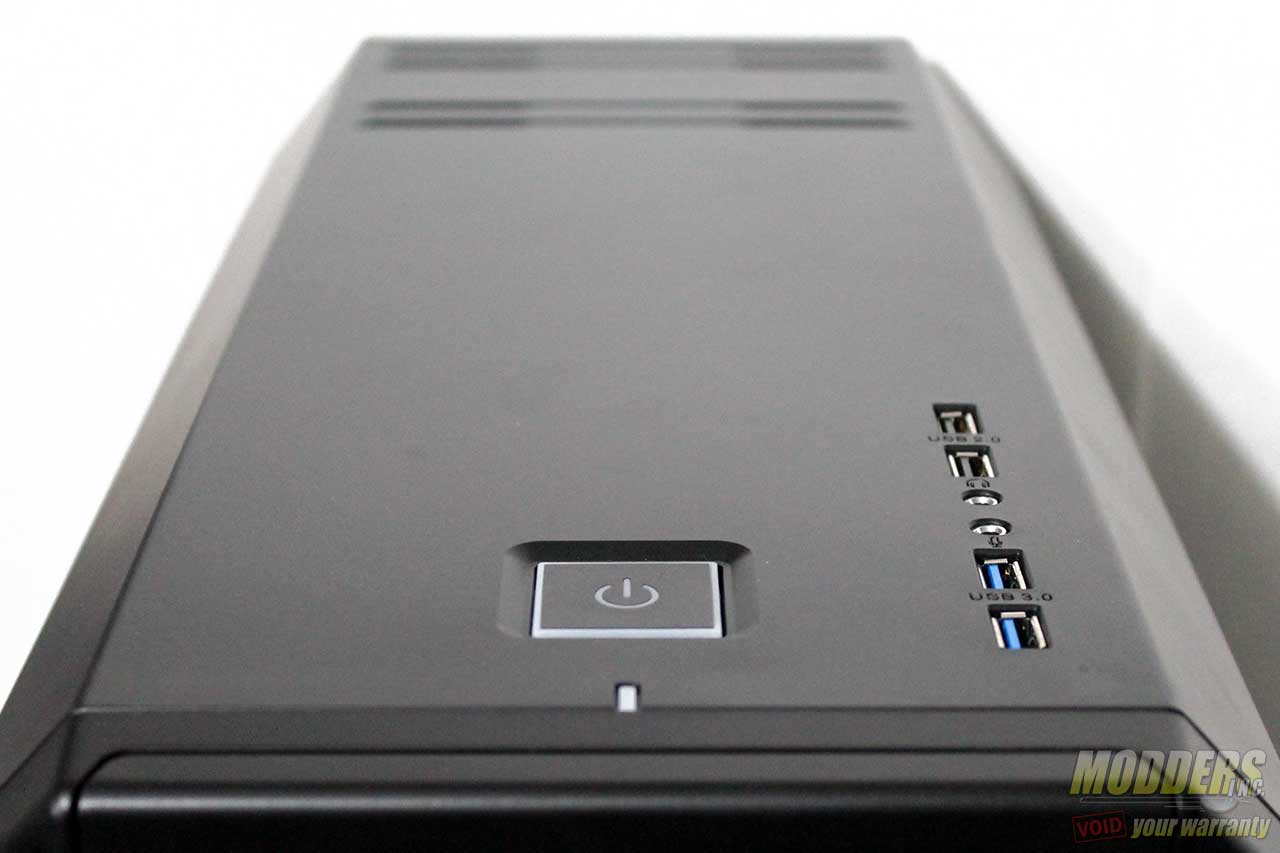 The top panel is one large piece of plastic. To the front is a large white LED power switch. To the right of that are the 2 x USB 3.0, Audio, and USB 2.0 I/O Ports. To the rear are 4 small vents to provide air to the fans in the top.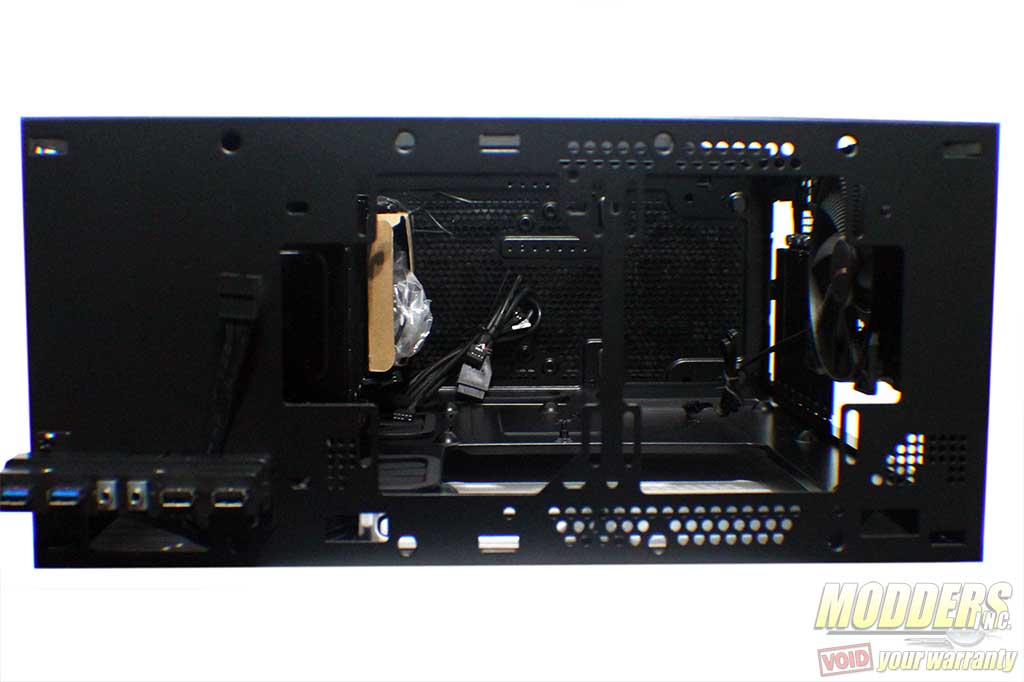 With the top panel removed you can see the large cutouts for the 2 x 120/140mm Fans. The front panel wires also have a quick disconnects to make removing the top panel easier.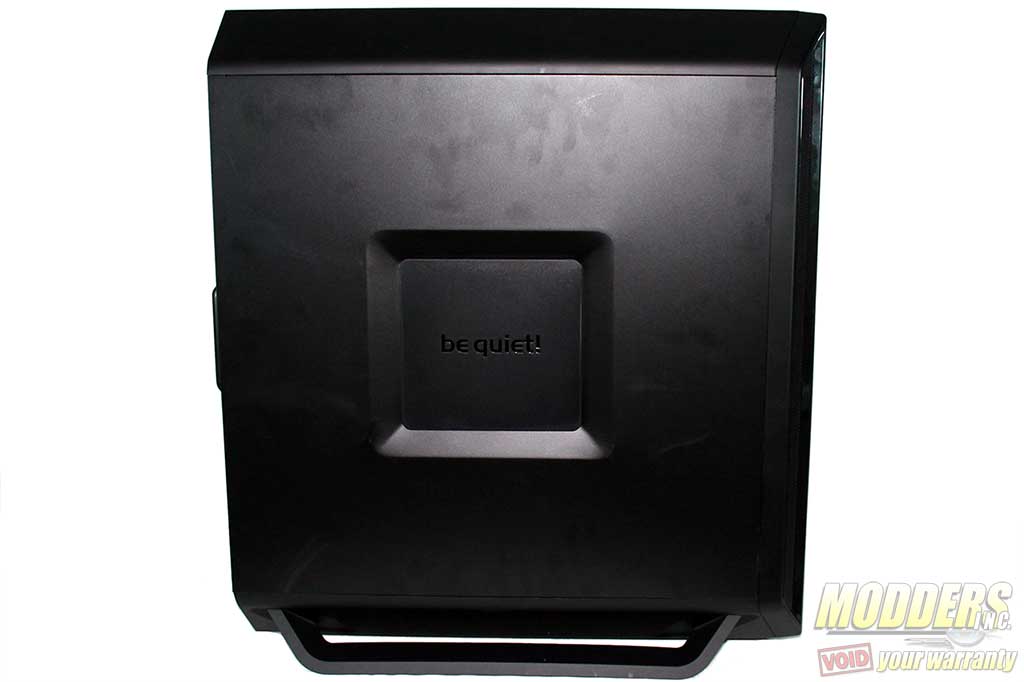 The side panels have a large vent in the center for a optional 120mm fan.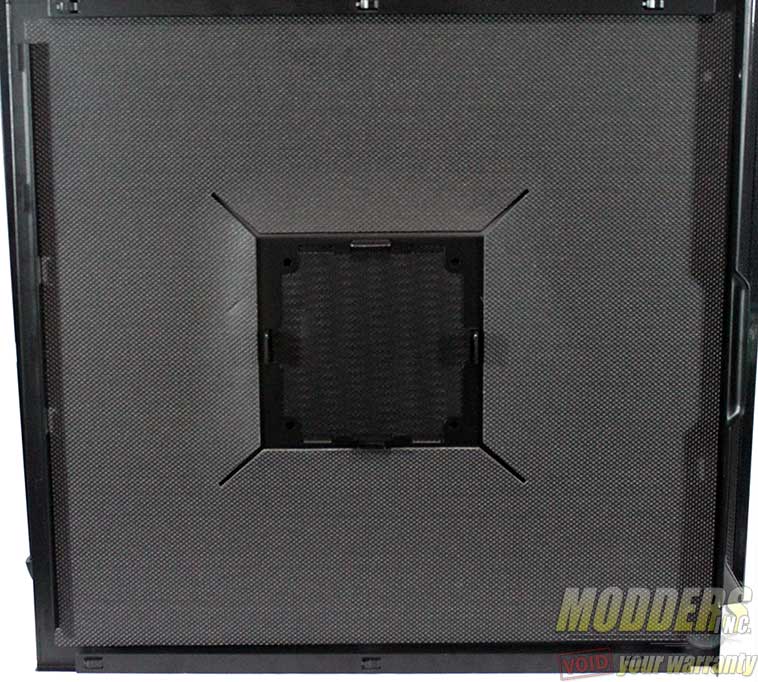 The back side of the panel is completely covered in sound dampening mat.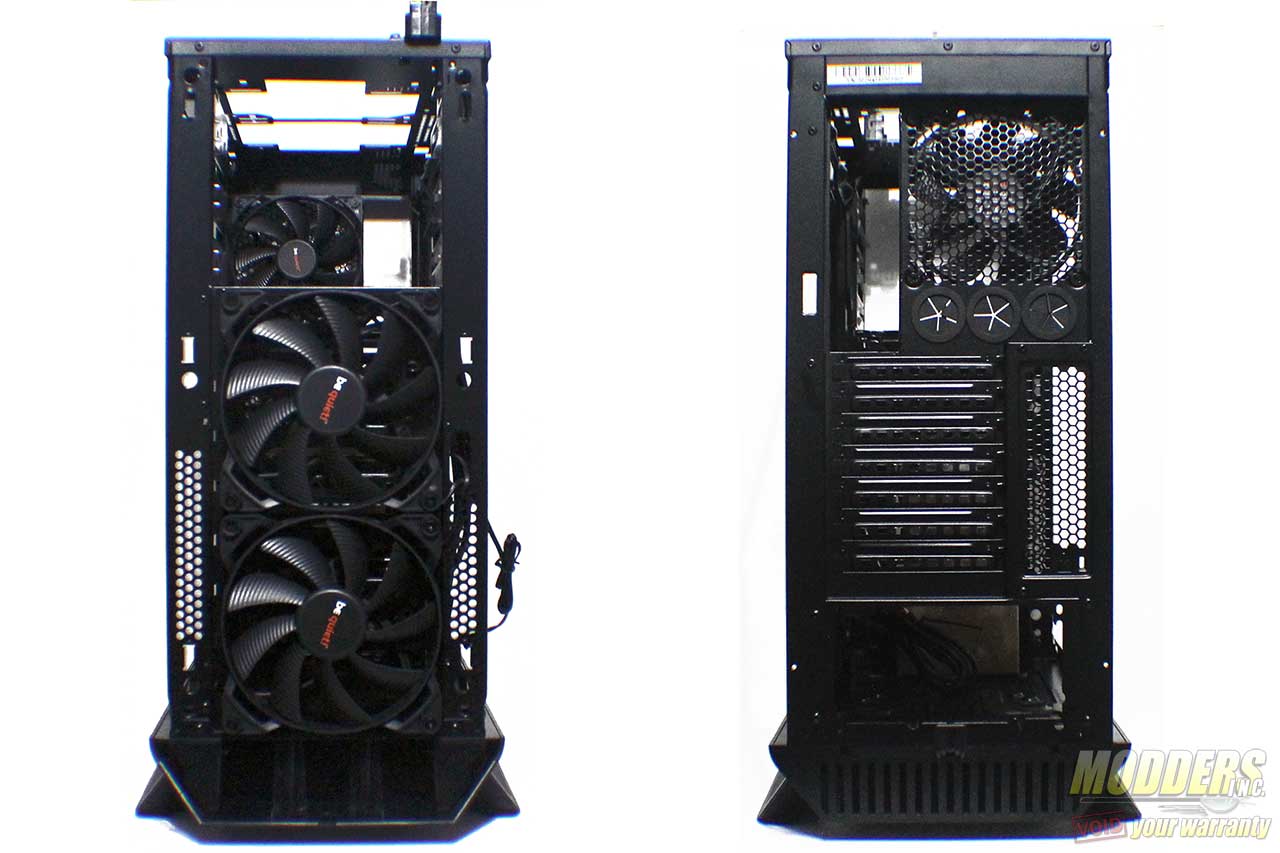 Moving around to the rear we have a large cut out for the motherboard I/O panel, to the right of that is a large 120mm fan with three holes to run tubing for liquid cooling. Below that are the seven expansion slots with a large vent to the right. At the bottom is the cut-out for the PSU.