PC Mouse
Razer Destructor Professional Gaming Mat
« Intro
|
Page 3 »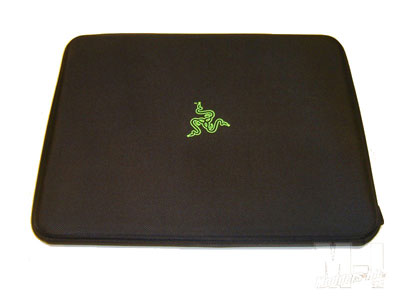 Diving right in we'll take a closer look at the carrying case that the Destructor comes in.  It's made of a mesh fabric and reminds me a lot of a CD carrying case material.   Printed in green in the center is Razor's logo.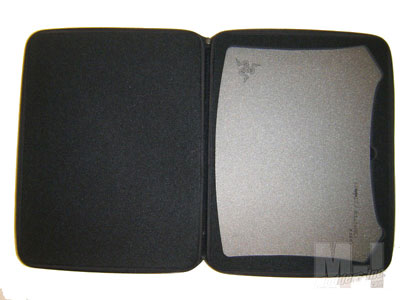 Opening up the case you will find sturdy foam on one side and contour cut foam on the other.  Each piece of foam is about 3/8″ Thick.   The Destructor Mat sits perfectly inside the contour and held safely in place between the two foam pieces once zipped.  To protect your gaming surface the foam is covered with a very soft felt like fabric.   Another thing I hardly though of is the importance of a perfect and well maintained gaming surface.  Causal gamers like myself seldom think of such things and like me you probably take your surface for granted.  If however you are serious about gaming your not going to want to show up at a LAN or an event with a scratched up and abused gaming surface.    Your going to want to have everything you can to give you an edge.  It speaks volumes that Razor thinks of such things.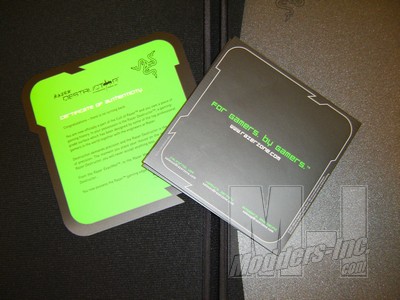 Also included in the packaging is a catalog of Razor products and a certificate of Authenticity.
     Now we get down to it.   Taking a look at the actual Mat itself I was surprised to see how small it was.   After trying out several Gaming mat's some of which are very very large I was a little leery of how small in comparison the Destructor was.   Measuring at roughly 10.5 x 13.75 and about a 3/16″ thick this is still larger than your average sized Mousepad.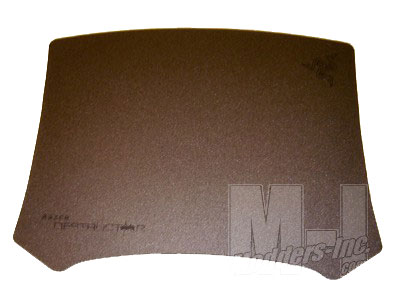 The surface of the mat is a gunmetal color and is made up of a plastic material.   The surface is textured but very fine and is smooth and soft to the touch.    In the Top right and bottom left are printed logo's.  One of the Snaked Celtic Knot that Razor uses as a logo and  the bottom the logo of the pad itself.     These logo's are not as visable as they appear in the pics and are only slightly darker than the actual surface material.   It's actually an interesting effect.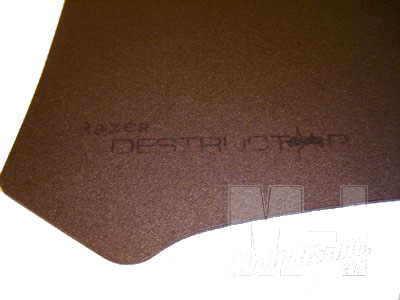 Mat logo with an ant as the "O" in Destructor.
     Razer logo
     Turning the Destructor Mat over you see that laminated to the surface is a rubber backing contour cut in the same shape with ridges to provide grip.  This type of surface isn't uncommon on Mouse pads and it provides plenty of grip for the pad.  There is no foam on the mat to provide cushion and the mat is very rigid.    It's not going to fold, roll up or ever get wrinkles in it from a bad table surface.   I think that it seems very durable and the worst think you could do to it was dent it or puncture it somehow.   Luckily you have been provided a carrying case to keep such a thing from happening.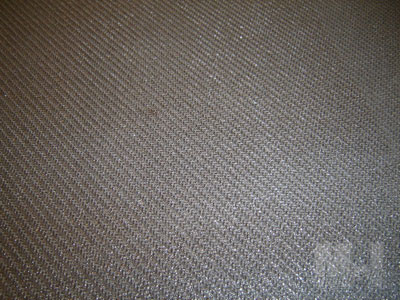 There is no installation of this product.  Simply unpack the pad, set it down where you want to use it and place your gaming mouse of choice (a Razer product of course) on top.  Begin your gaming and new experience of mouse control.