Keyboards
ROCCAT Isku+ Force FX Gaming Keyboard Review
The ROCCAT ISKU+ Force FX gives the consumer a different way to play
« introduction
|
Roccat Swarm Software »
A Closer Look at the Roccat Isku+ Force FX Gaming Keyboard
The Isku+ Force FX has the same shape as other Roccat Keyboards such as the Ryos series and the non-Force FX Isku. The keyboard is X inches long and X inches wide. It also features a non-removable smudge proof wrist rest embossed with Roccat's name and logo.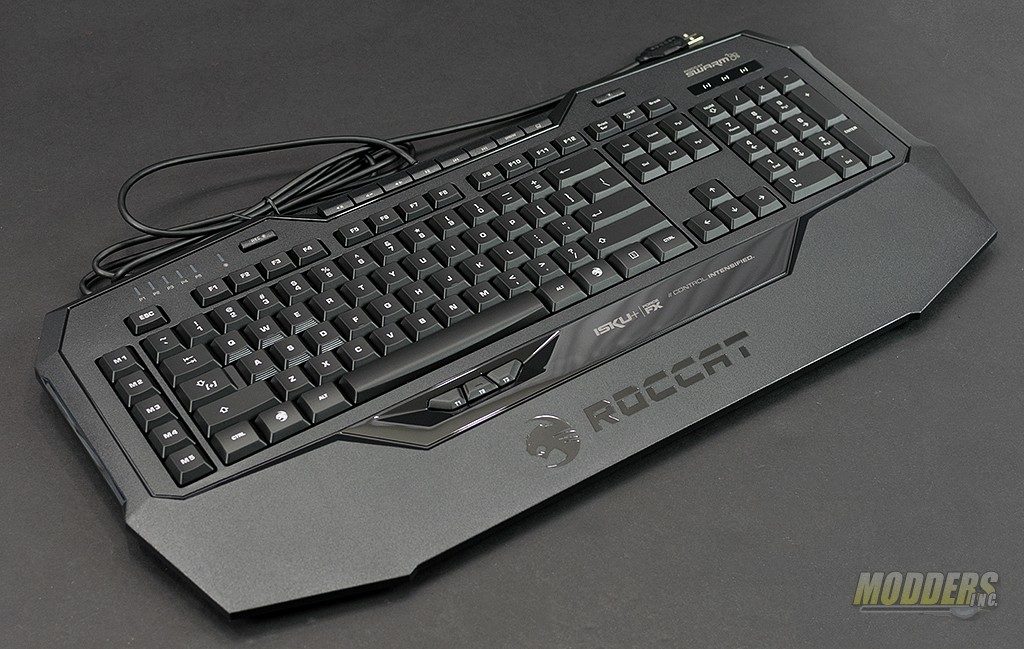 The pressure sensitive keys reside on two row. The QWE on one row and the ASD on the other. There are markings on the sides of the keys as well to denote their pressure sensitivity.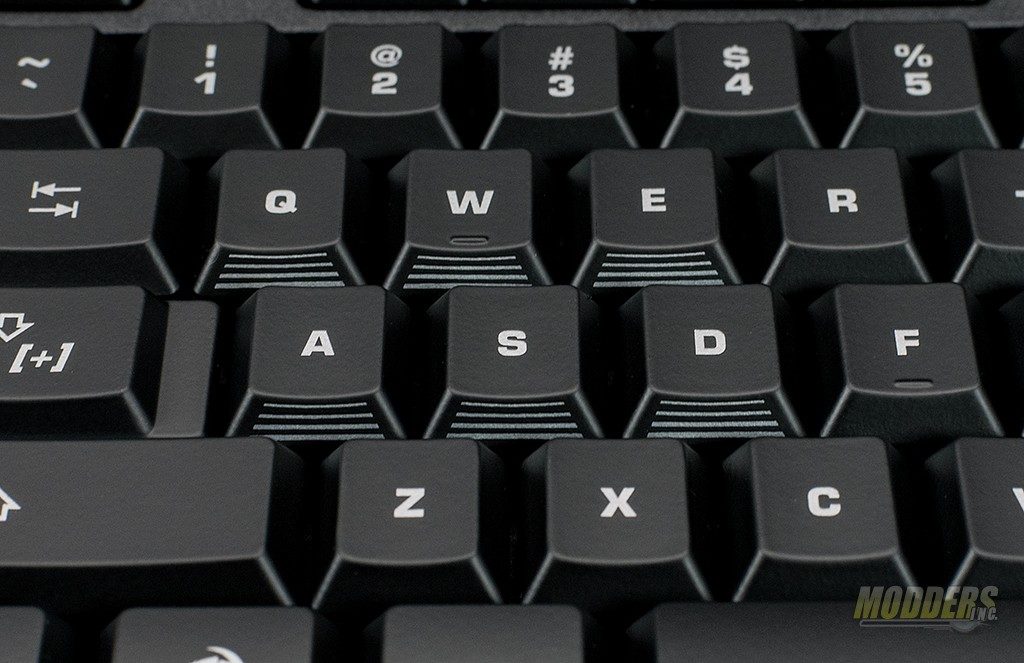 The Isku+ Force FX can store up to five profiles onboard as well as record macros on the fly. Just above the ESC and the F1 key is the profile LED which indicates with profile number is currently in use on the keyboard as well as a button to record macros.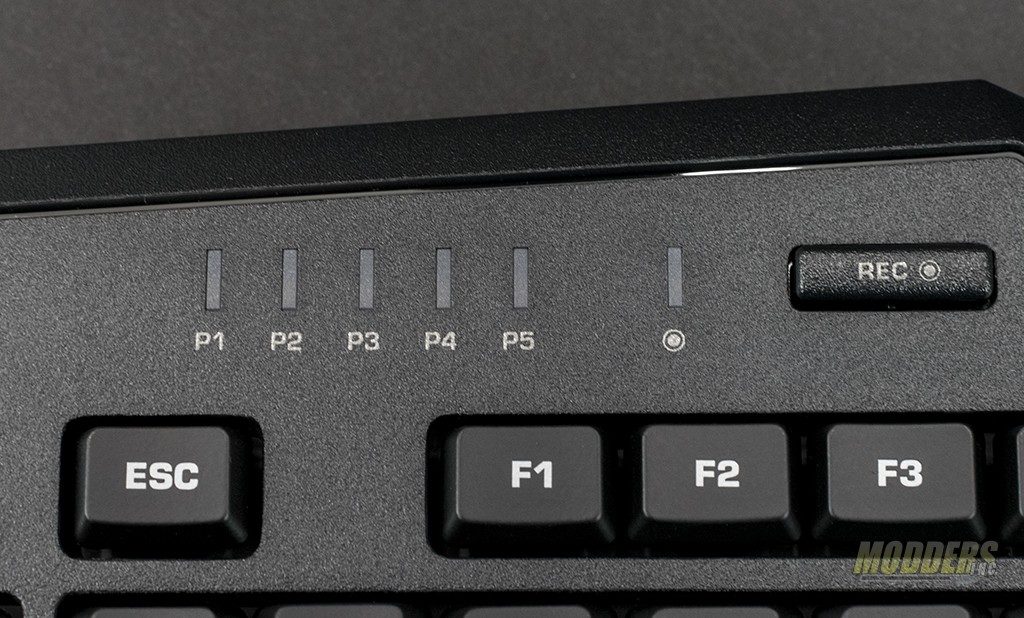 Extra control keys are included just above the F-key row. The include keys such as mute, volume up, volume down, play/pause, fast forward, default browser and a key to open an Explorer window.


On the other side of the keyboard is the lighting brightness control as well as the indicators for Num Lock, Caps Lock, and Scroll Lock.

While I appreciate Ten Keyless keyboards for their portability, I do like a keyboard that includes a full number pad.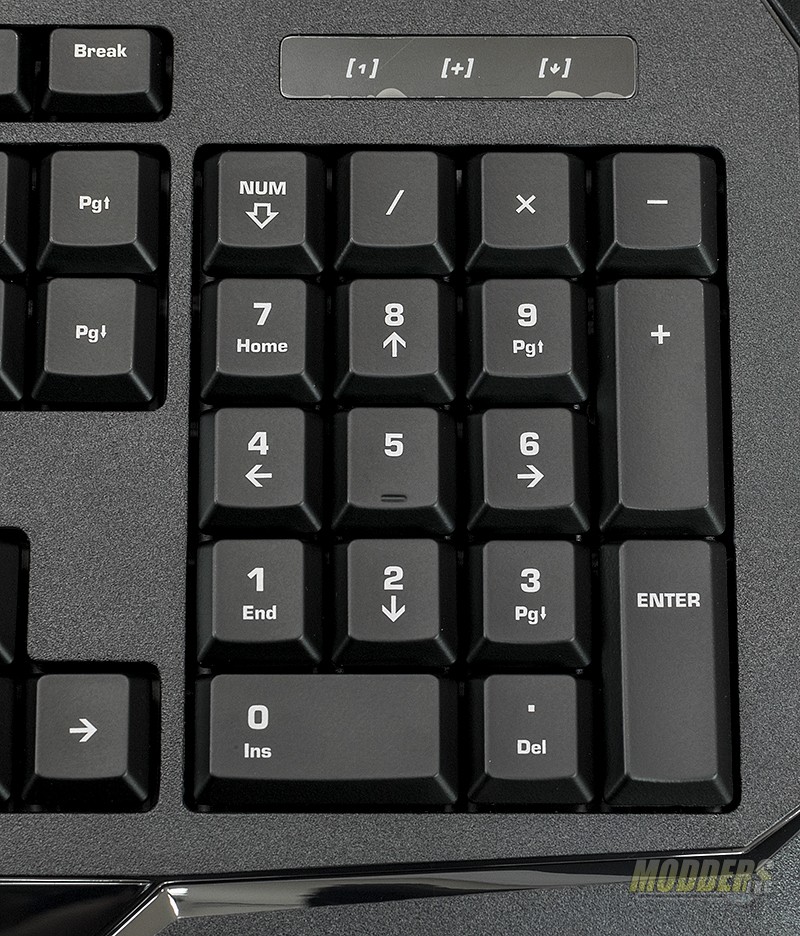 Back on the left side of the keyboard is a set of M-Keys which can be programmed in the Roccat Swarm Software. Using the Easy-Shift key, a second set of commands can be assigned to the keys.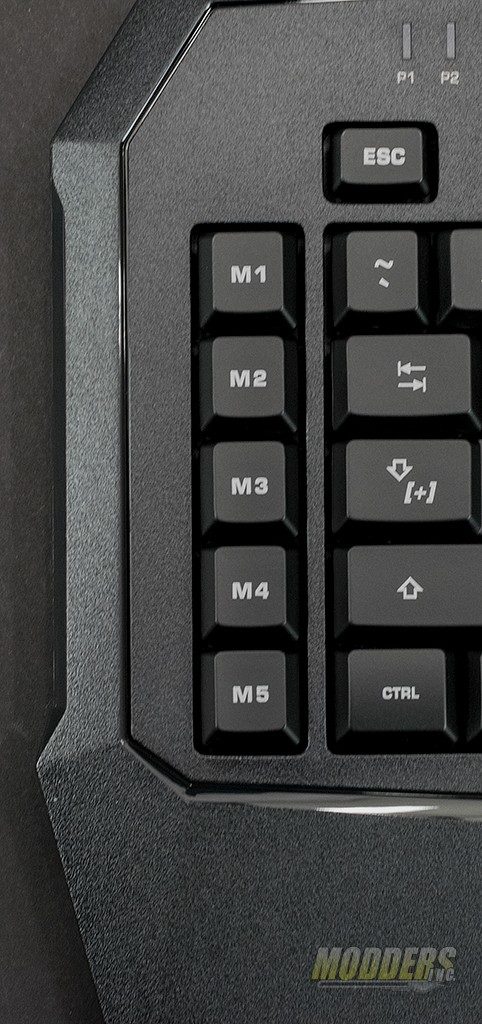 The keycaps are removable however, they are of Roccat's own design and are not Cherry MX stem compatible.
The underside corners of the keyboard contain the legs that allow the back of the keyboard to be raised. These legs will lift he keyboard about a 1/2 inch.
The underside of the keyboard has cable patheways so that you can run your mouse, headset, or other USB accessory underneath. Four non-slip rubber pads help keep the Isku+ Force FX in place during heavy gaming sessions.