« A Closer Look Continued
|
Final Thoughts »
Roccat Software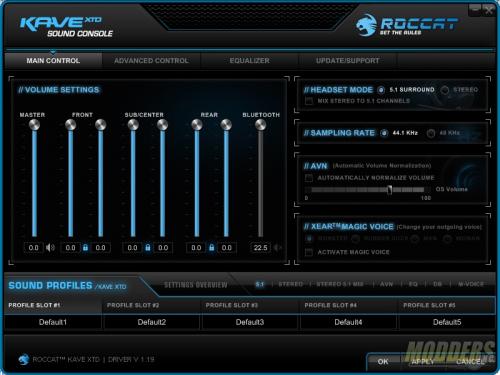 In the main control tab, each channels volume can be adjusted as well as the bluetooth volume. The mode of the headset can be changed from 5.1 surround to stereo. Sampling rate can be changed from 44.1 KHz to 48 KHz which can result in better audio quality.  AVN or Automatic Volume Normalization can be enabled or disabled. XEAR Magic Voice, which changes your heard voice to one of three presets can be enabled or disabled on this page.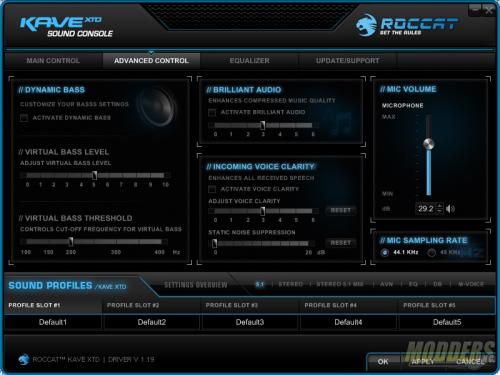 In the advanced tab, Virtual and Dynamic bass can be adjusted, Brilliant Audio, which is supposed to enhance sound quality of compressed audio streams (such as MP3, AVI, etc.), and Incoming Voice Clarity can be adjusted. The microphone volume and sampling rate is adjusted on this tab as well.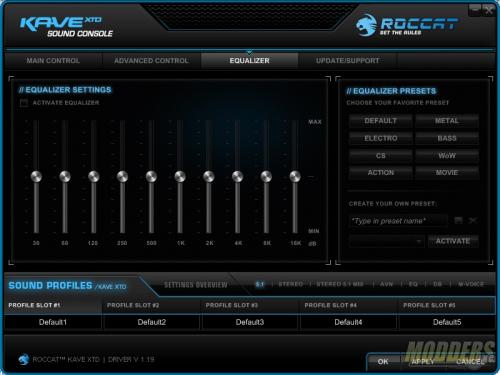 In the equalizer tab, the levels for each of the different frequencies can be adjusted and saved to suit your tastes. A limited set of presets is available here too.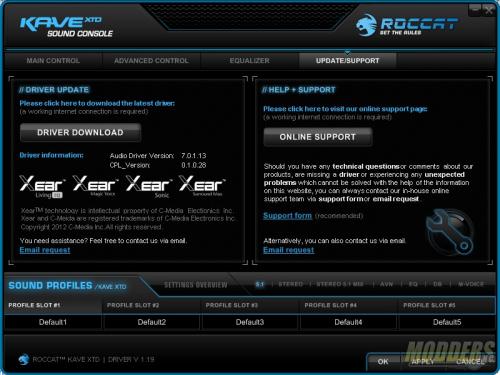 In the update and support tab, a quick link to the latest driver is available. There are also links to the support forms. You can generate an email support request from this page.