« Intro | Page 3 »
The Sapphire HD 5670 is based off the 40nm process technology with advanced GDDR5 memory technology that you may find on the higher end cards. All the features that ATI and Sapphire have included in this card will allow you to take full advantage of all the features in Widows 7. Two models will be available with 1024MB / 128-bit GDDR5 and 512MB / 128-bit GDDR5 on them. There will be some models out there with SKU numbers of 11168-05, 11168-06 and 11168-07 that will have HyperMemory support in case you are on the look out for that. The GPU for this card is set at 775Hz Eclk while the GDDR5 memory speed is placed at 1000MHz with an effective 4000 MHz Mclk.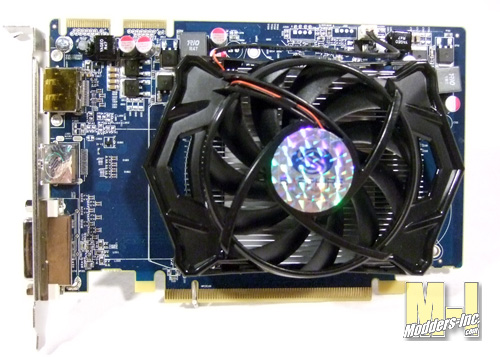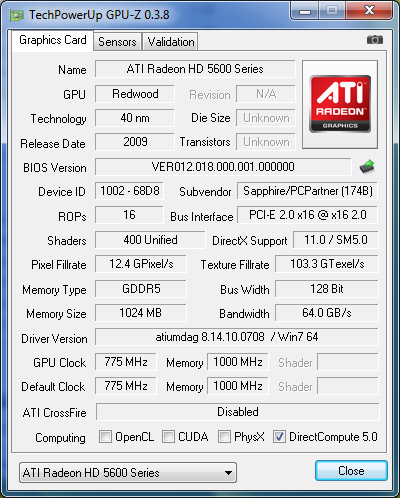 Looking at the topside of the card we see can that there is very little sticking up that can get in your way and the location of some of the memory chips. No extra cooling is included on this side of the card.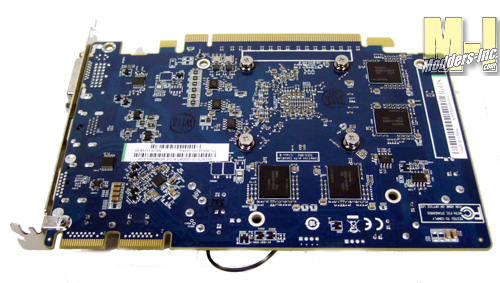 As we look at the edge of the card we can see that yes indeed this card can be run in crossfiremode (hardware crossfire at that). So slapping a pair of these into your PC will not be any trouble and by doing this you can get up to 1.8X of a graphics performance boost with ATI CrossFireX™ technology in dual mode.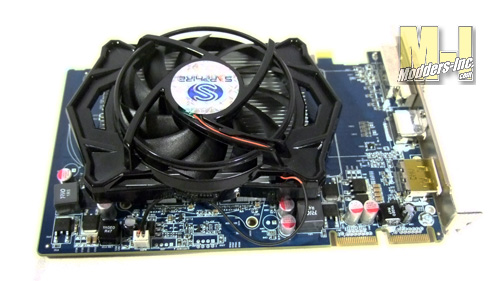 I think one of the first things that you notice in the image below is the lack of any power connections. Yep no power cable needs to be ran to this card as it pulls less than 75 Watts of power! *As of January 2010, ATI Radeon™ HD 5670 Graphics cards are the only graphics cards under 75 Watts at full load to provide full support for DirectX® 11, ATI Eyefinity and ATI Stream technology.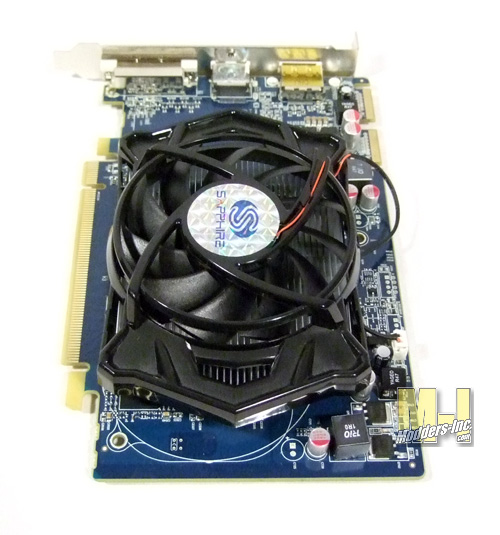 The cooling solution for the Sapphire HD 5670 was created by Arctic Cooling which is a privately owned company founded in 2001 with  their headquarters in Switzerland. No better choice than to get someone who knows what they are doing and get it done right. During my testing I over clocked the unit and set the fan to 100%, by the way you could hardly even hear it, and it was able to keep the card as constant temperature of 31c during normal working conditions. The fan and the aluminum heat sink does sit fairly far off the board, but no more than any two slot card does.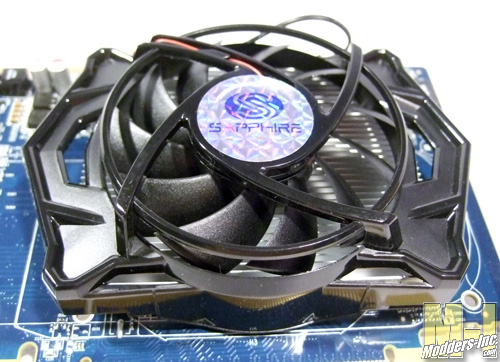 Jumping to the place that we mostly see from the outside are all the ways that you can connect your displays to the Sapphire HD 5670. Working our way from the right to left we see the more familiar DVI and we see the ever growing popular HDMI port and finally we see a Display Port. Unsure what a Display Port connection is? Read about it here at Wikipedia.