« Page 2 | Page 4 »
When ever you buy a Sapphire graphics card you can always expect a little something extra in the box. Being extra software, a game or cables and adapters and that is what we we got here with the HD 5670.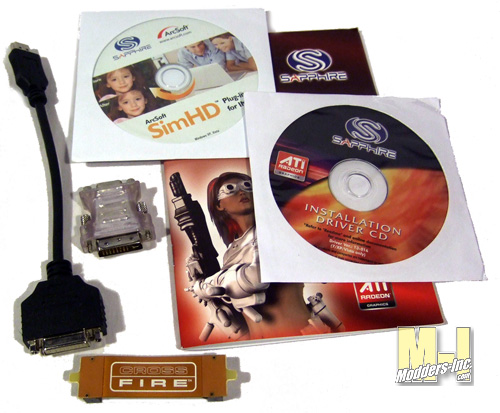 Taking a closer look at the black adapter cable from above we can that one end can be plugged into the HDMI port on the back of the card and a second monitor with a DVI cable can be used. This is really nice if you are like me and do not have a second monitor that has an HDMI connection.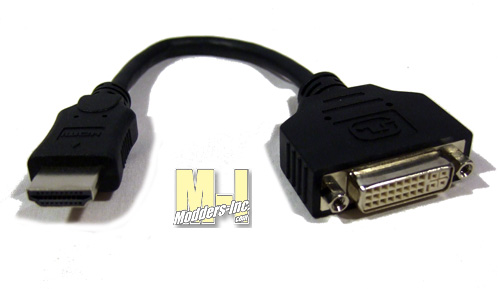 The new ATI Eyefinity that was introduced with the 5800 series of cards  is also available on the 5750. In case you have not heard what this does is that it enables you to run three monitors of the same graphics card. WOW! That is over 12 mega-pixels at 2560 x 1600 resolution;  how is that for the ultimate gaming experience. To me it sounds like it was made just for flight simulation games, racing games, role playing games, real-time strategy,  and maybe finally for my first-person shooter games.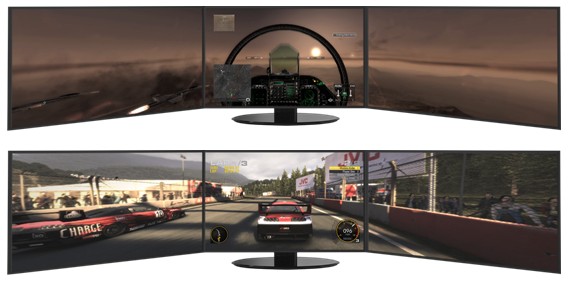 Maybe some day I can have a setup like that.
System Requirements for the Sapphire HD 5670
– PCI Express® based PC is required with one X16 lane graphics slot available on the motherboard
– 400 Watt or greater power supply recommended (500 Watt for ATI CrossFireX™ technology in dual mode)
– Certified power supplies are recommended. Refer to for a list of Certified products
– Minimum 1GB of system memory
– Installation software requires CD-ROM drive
– DVD playback requires DVD drive
– Blu-ray™ playback requires Blu-ray drive
Installation of the card is straight forward and like any other card swap out. Remember to ALWAYS turn off your PC before taking of the side panel and NEVER remove or install ANY device into the motherboard while the PC is on. Just remove the screw from the rear mounting bracket in the I/O port, unlatch the card keep for the PCI-e slot and out come the old slower card. Now just reverse this process and you have just installed your new faster and better Sapphire / ATI graphics card. No extra power is required for this card and it fits nicely into any computer case that can take a full height card. Once the hardware is installed and you reboot the PC will will more than likely need to install the included drivers that came with the card. I like to use this drivers as they are the ones that the manufacture used to make the card usable and that sometimes, if you get the card when it just comes out, you can not get any drivers for it on the main site for a short period of time.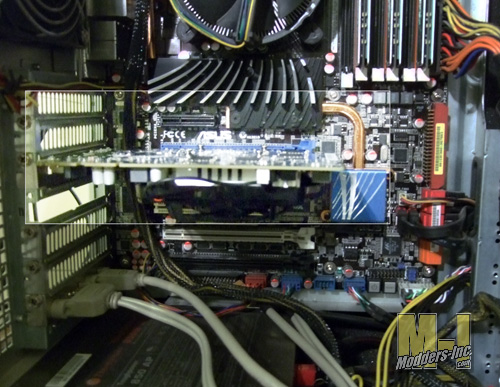 Plenty of room with this video card installed