« Introduction
|
A Closer Look at the Sapphire Pulse RX 5700 XT »
Packaging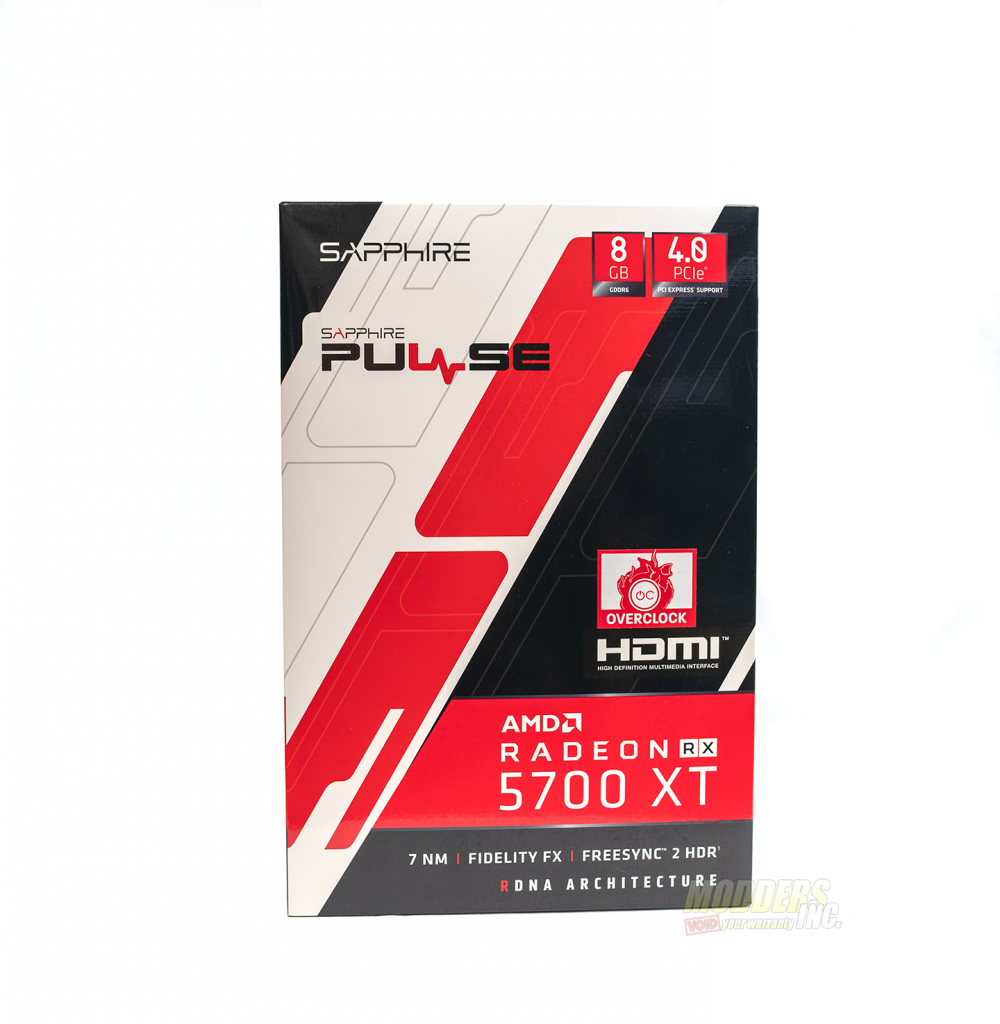 The front of the box has the Sapphire logo and the Sapphire Pulse branding on the top left-hand corner. On the top right, it mentions the 8 GB of GDDR6 memory the Pulse RX 5700 XT has as well as the card being PCIe 4.0 compatible. Near the middle, there is an HDMI logo and an overclock badge. This lets you know this is a factory overclocked GPU. Just below the HDMI logo is the AMD logo followed by the Radeon RX 5700 XT branding. Along the bottom, there is mention of some of the key features of the 5700 XT. These features include the 7 nm manufacturing process, Fidelity FX, Freesync 2 HDR, and AMD's new DNA architecture.
On the back, we again see the AMD logo as well as the Radeon RX 5700 XT branding. To the right are the Sapphire logo and Pulse branding. The back of the box has a fair amount of information on the Pulse RX 5700 XT. For starters, the back of the box is where you'll find not only product specifications but also key features of the card itself. You can also find the minimum system requirements on the back of the box.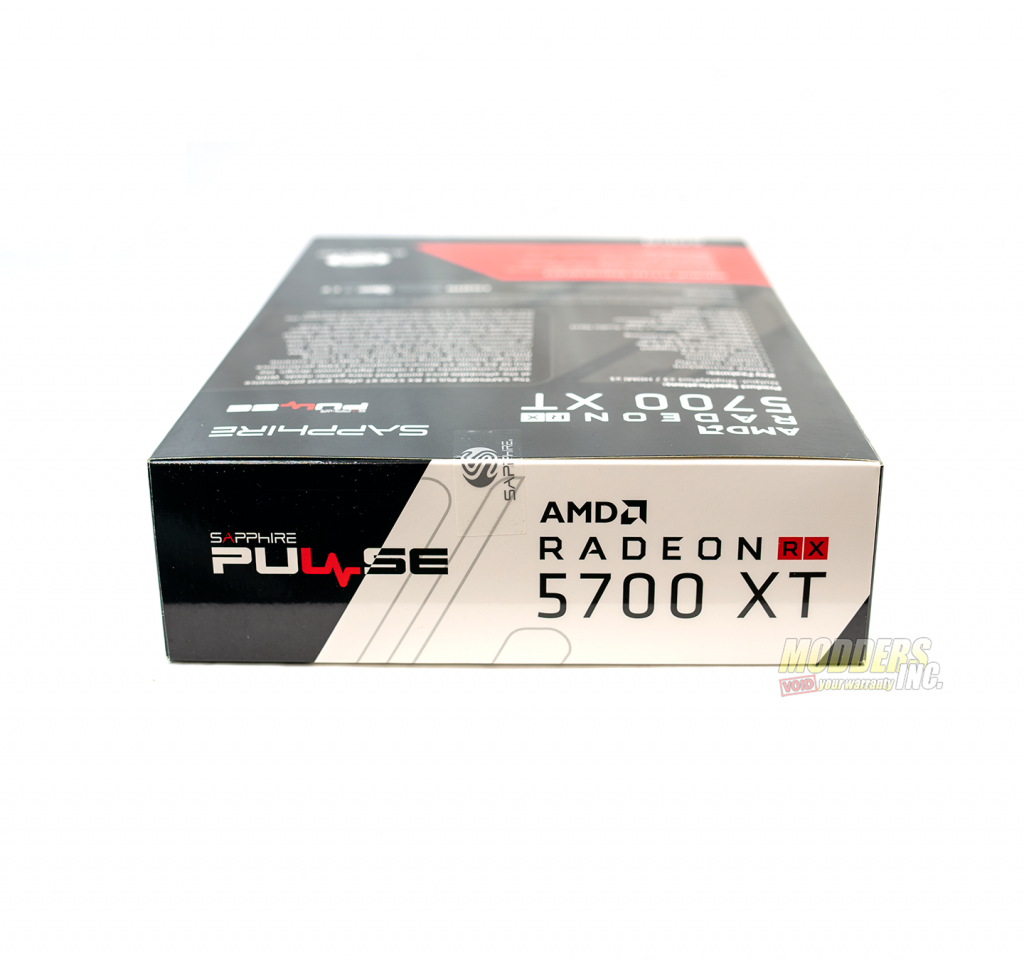 Internally, there is a plain brown box that is lined with soft foam. The card itself is encased in the soft foam and wrapped in an anti-static bag. The Sapphire Pulse Radeon RX 5700 XT comes packed with a quick start guide and warranty information.