« Page 2
|
Page 4 »
The installation is like any other graphics card unless you are new to PCIe. Most dual PCIe motherboards require you to install the card into the top slot (closest to the CPU) for single card usage. Once you get the card installed make sure you connect the power plug into the card. If your power supply does not have any dedicated PCIe power plugs, Sapphire has included one adapter in the box. Attach the 6 pin plug to the card and the molex connectors to two other power plugs and you are all set to go. Speaking of power the Sapphire X1950 uses somewhere close to 75w of power. Make sure you have a decent size power supply or you may have troubles.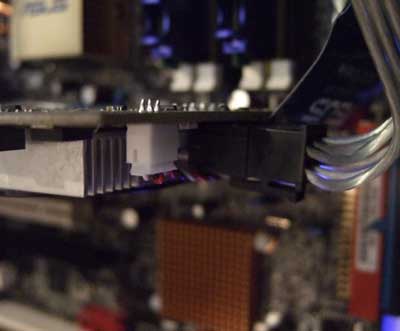 Secure the card into the slot and make sure there is plenty of room around the card. We do not want any restricted air flow as this will cause the card to over heat.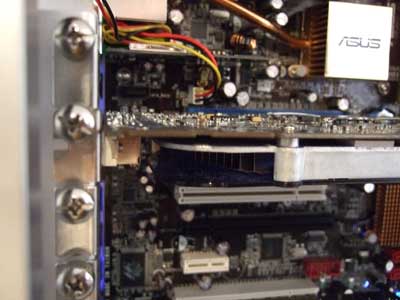 Install the software that came with the card and you are all ready to run your games.