CPU Cooler
Scythe Fuma CPU Cooler Review: A Little Off the Top
« Test System and Benchmarks
Final Thoughts about the Scythe Fuma

After seeing the Scythe Ninja 4's performance in a previous review, the bar was set high in terms of expectations for the Scythe Fuma and thankfully it did not disappoint. It is relatively short at only 149mm tall and is a lot more compact than what the photos suggest. It certainly is a lot smaller than other dual tower coolers such as the Noctua NH-D15, but it makes up for it in efficiency. While it is not the fanciest or the flashiest (despite the shiny chrome finish), it certainly is quite functional and charming in its own utilitarian way.
Design-wise, the ability to mount up to three fans not only provides performance upgrade option, albeit impractical it may be, but also provides flexible compatibility with taller memory modules. Users can simply mount the push fan from the back and blow towards the front to the memory and exhaust on the front of the case for example. This is of course, unorthodox but it otherwise works. In the traditional setup, the first 120mm fan on the intake will need to be positioned higher depending on RAM heatspreader height.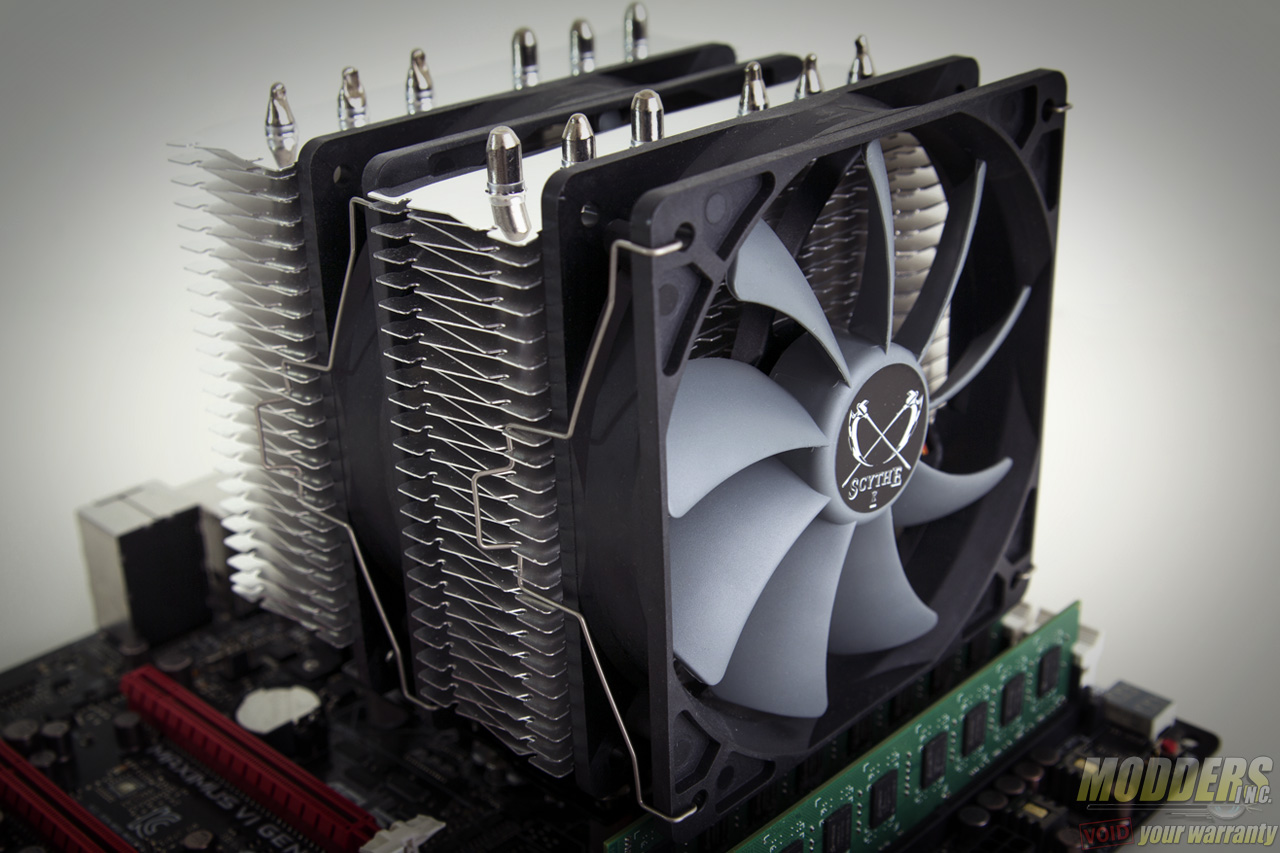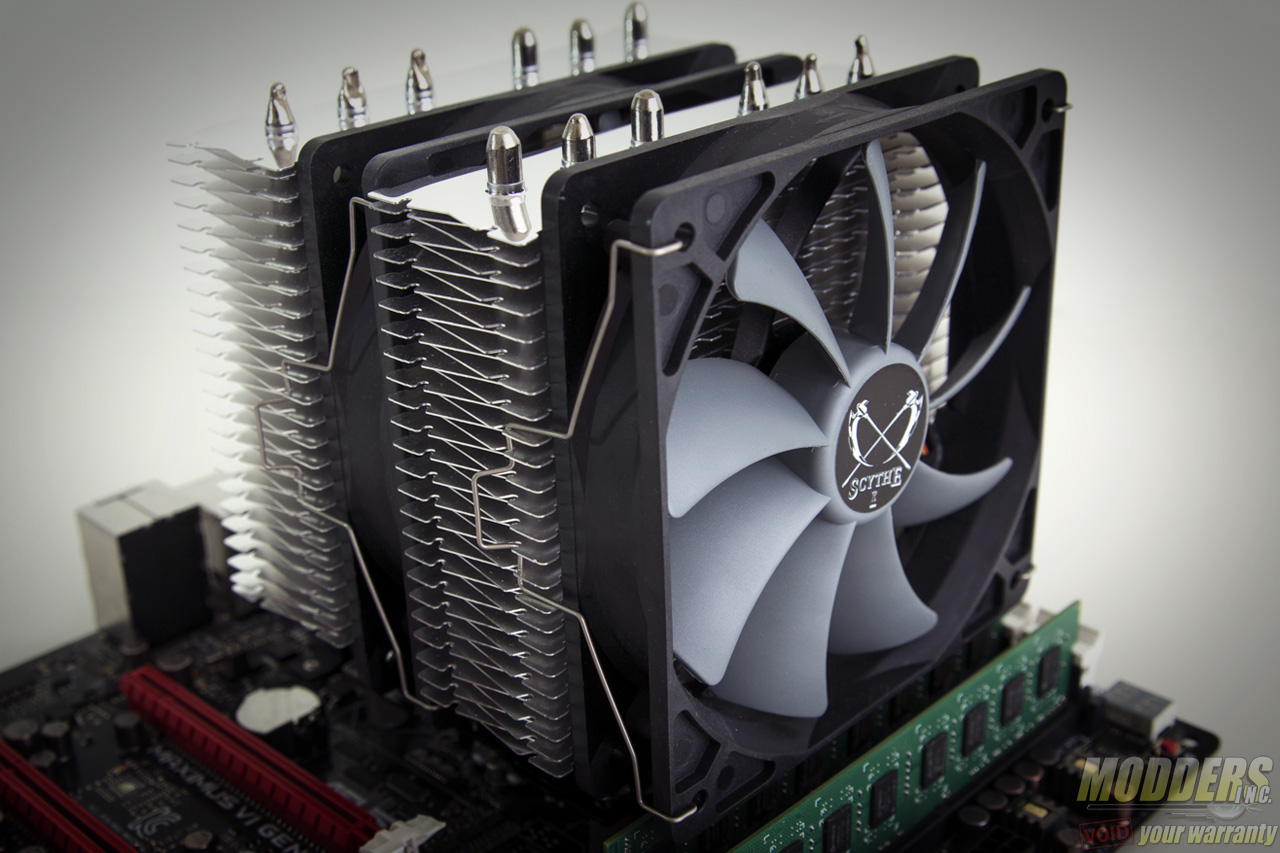 The price is also very good relative to the performance at only $55.49. Concessions to keep that price in that range largely fall to the use of sleeve bearings for the fan and primarily the packaging. Normally, packaging is not something I dwell in as there are often many low-cost workarounds such as cleverly folded cardboard padding such as the ones implemented on Cryorig coolers previously reviewed, but the Scythe Fuma barely has any extra protection in the box which is quite irksome as the aluminum fin array can get damaged or bent if the box was dropped accidentally or by simply pulling the accessories/fan haphazardly out of the packaging. In fact there was already a bend on the top edge of the fin when I opened the box.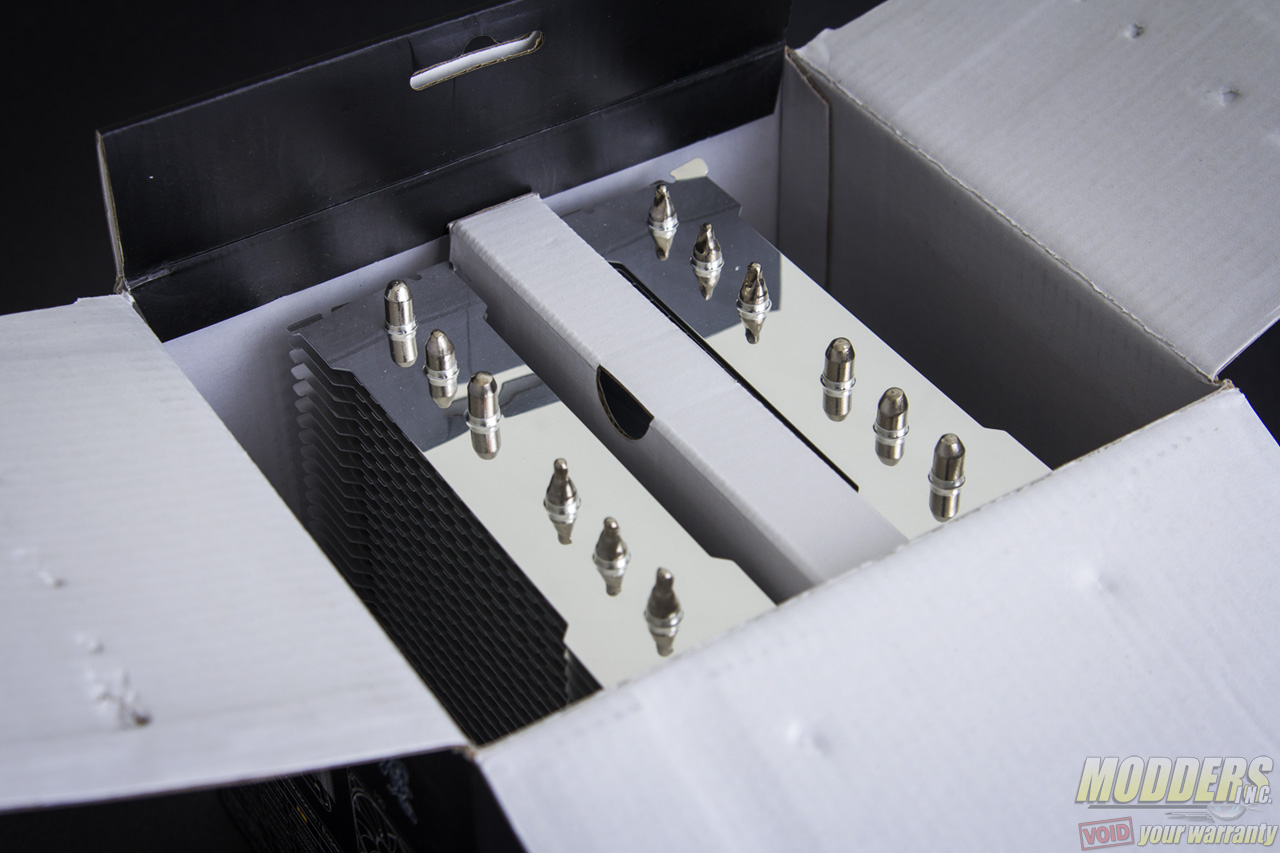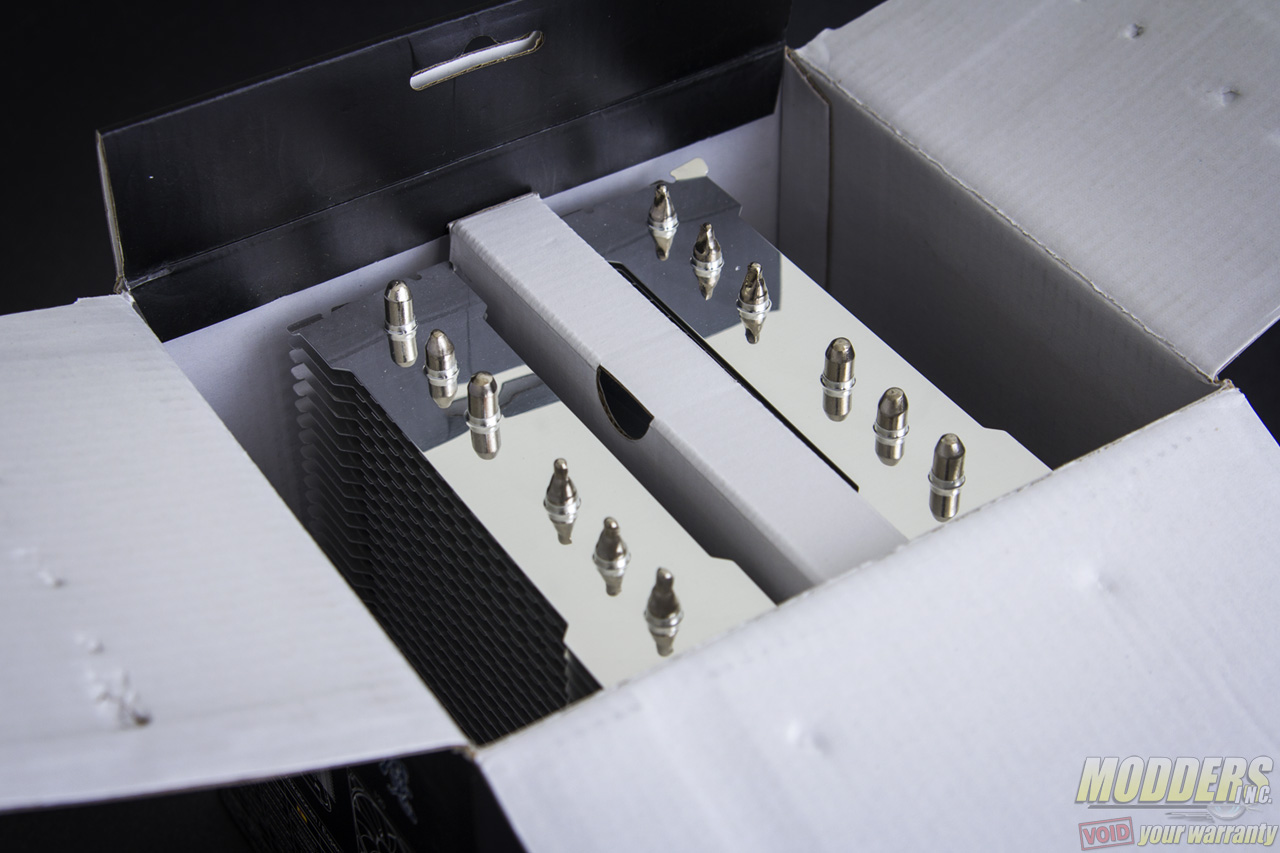 Given its size, Scythe proves that cutting out a little off the top does not have to be a compromise. Surprisingly, the fans bundled do not rely on high-RPM (creating higher noise) to keep temperatures cooler. In PWM mode, the pair of 120mm Slip Stream fans can comfortably operate several magnitudes lower most of the time. Although not quite as beastly as the Ninja 4, the Scythe Fuma's performance stands on its own merit, and with an interestingly affordable price to boot.