« Page 3
|
Page 5 »
Man this is a sexy case, as soon as I put the blood rage motherboard in there I was like, ooh yea. Installation of the motherboard was a breeze all hardware needed was provided in my toolkit and even the screw driver worked fine. As you can see the access holes for wiring are placed very well to run wires and access all the option on the motherboard. The Thermaltake power supply fit in great with plenty of room to add that extra 120 or 140mm fan.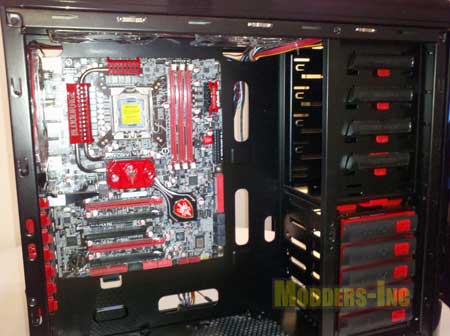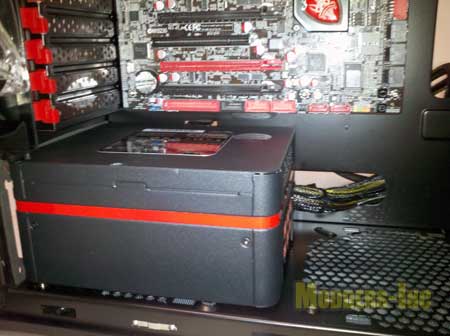 Next we decided since the Burton GS-6500 was looking so awesome, to experiment with some new hot swap drives out on the market so for hard drives we slapped in the 4 SSD bay drive with a SSD in it, and the 3 5.25 bay hot swap, they fit perfectly and were a great addition to this case. Next here is the inside shot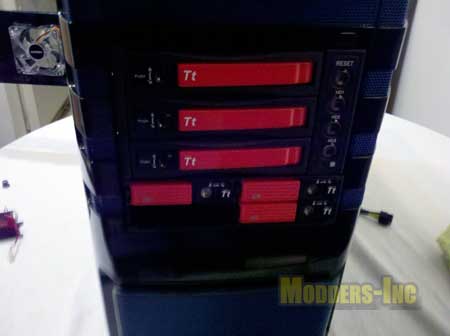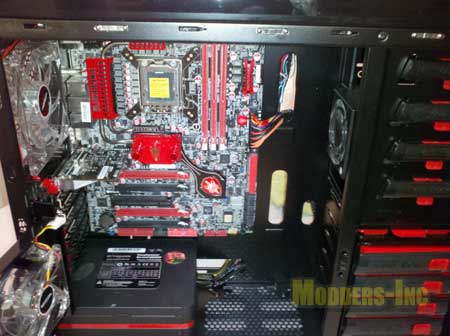 OK so now that we have the case almost together, lets get to the fun part, staring at it. Now lets put in the EVGA GTX 580 and Killer Nic 2100. Like I said earlier, the hardware-less system on this case is one of the nicest I have seen in a while, it really actually works for my hardware. It really made installation of the cards a breeze and I was done putting both cards in, in less time then I could get the screw balanced on my screwdriver right.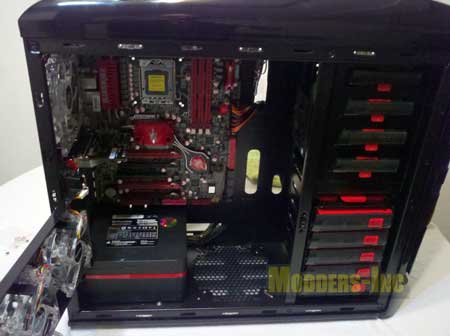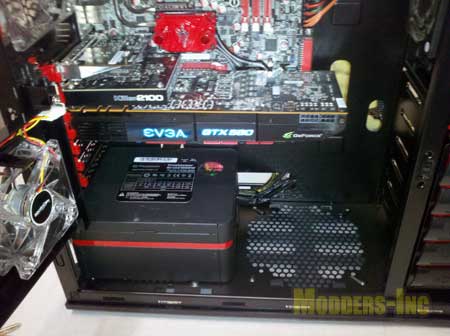 Now I wanna talk about my favorite thing on this case. "The video card cooler". They may not be shooting LN2 out of them, but the design and added LED lights on them make them functional and cool. How they work is the door has a strike board on it with a positive and negative contact, when you swivel in the door closed, there are two metal prongs hanging down that when the door shuts they make contact with the strike board on the door and complete connection, pretty neat design. Also the fans can be removed for adding different colors if u want but not different size.