« Inside The Case
|
Full System Build »
Graphics Card Clearance
Max GPU Length:  274 mm / 10.78 in (Oversize* up to 309 mm / 12.16 in)
Max GPU Width:  145 mm / 5.70 in (Oversize* up to 167 mm / 6.57 in)
Max GPU Thickness:  2 slot
* The LD03 does not support GPU's that are oversized in both length and width.  A GPU that is oversize in one dimension must not exceed the other dimension's maximum.
CPU Cooler Clearance
Height:  190 mm / 7.48 in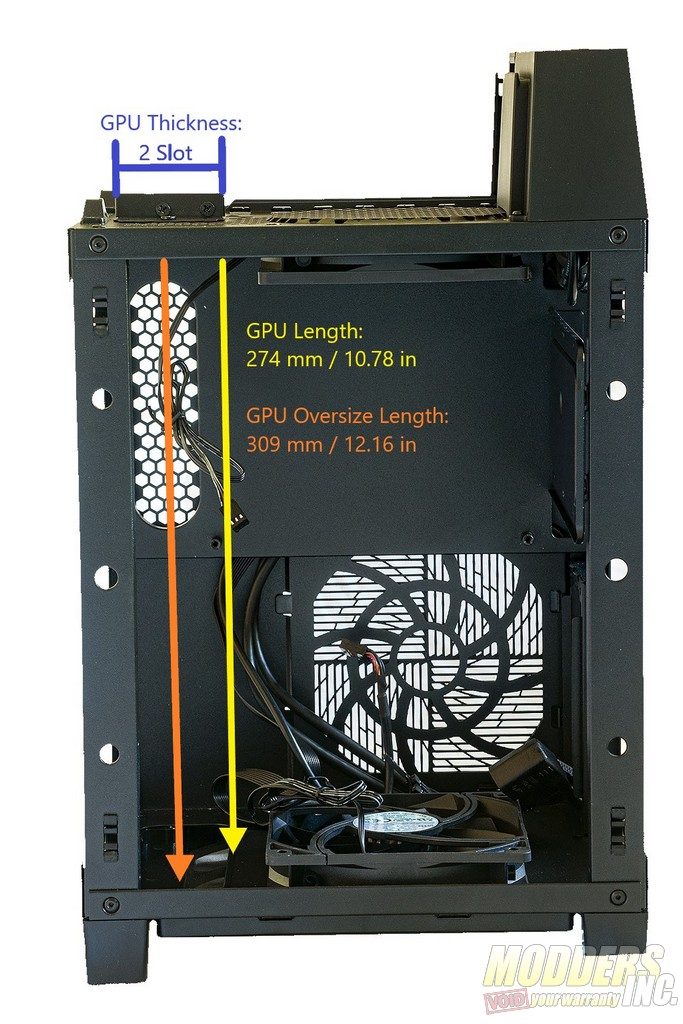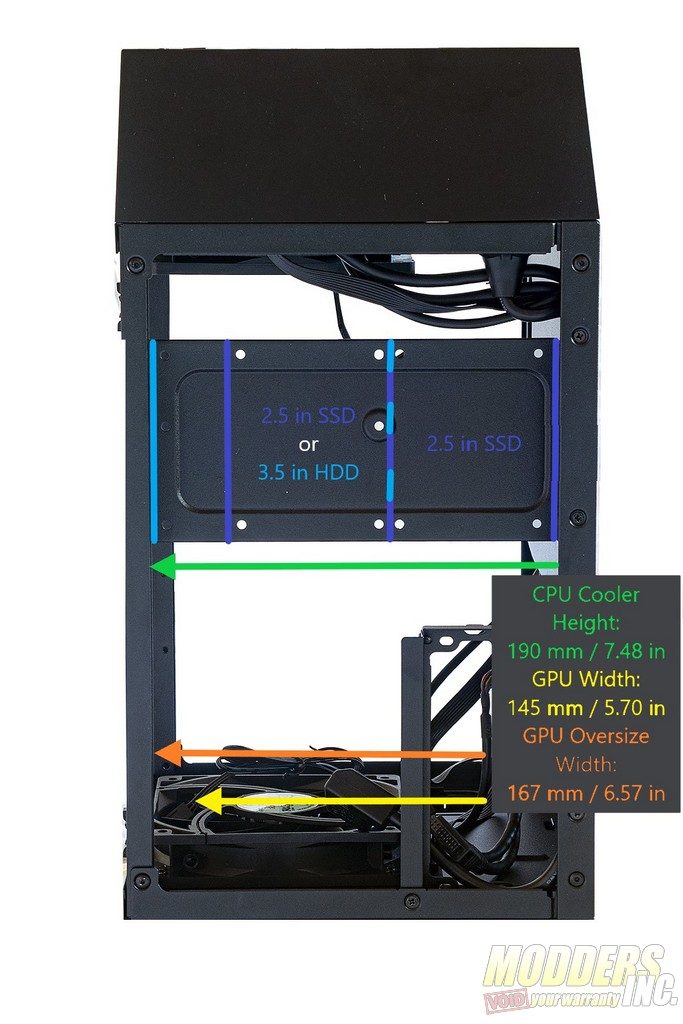 Fan and Radiator Support
Top:  120 mm**
Bottom:  120 mm
** Thick radiators or push-pull setups may interfere with clearance above the CPU socket.  Coolers designed for 1u servers are advised if using radiators over 30 mm / 1.18 in thick or using a push-pull fan setup.