« Introduction and Specifications
|
A First Look »
The Silverstone Lucid LD03 comes packaged in a brown cardboard box with black printing, which is typical for modern cases.  The front and back both show the same view of the case along with a QR code that allows you to download the case's manual, while the sides list the basic features and specifications of the case.
Inside the box, the LD03 is protected by two pieces of hard EPS foam.  While the foam does wrap around the majority of the case, it is not as impact absorbent as soft closed cell foam and I would not recommend it for shipping a full system.  Because the LD03 is glass on three sides, I would have preferred to see it better protected.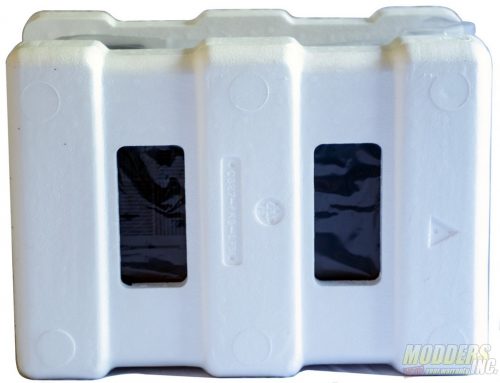 Under the foam is a plastic bag that was designed for a more traditional case.  While it does a decent job of protecting the case, my unit had the opening of the bag facing one of the glass side panels instead of the metal back of the case.  This could increase the risk of small scuffs and scratches on the glass.  A bag that opens at the top or bottom of the case would have been preferable.  Removing the bag gives us our first look at the case.  All three glass panels are fully covered by a plastic film to protect them, which is important because these panels pick up fingerprints very easily.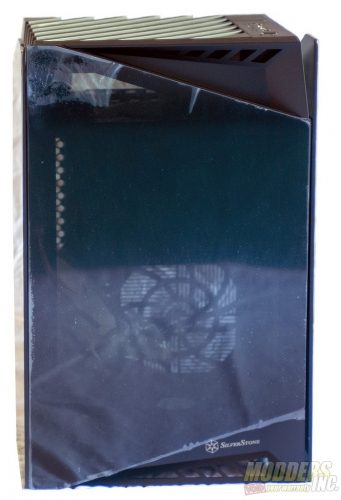 Now that we have unboxed the Silverstone Lucid LD03, let's take a tour of the case.