« Packing and Specifications
|
Hardware Installation »
A Closer Look at the Silverstone ML08
The ML08's small frame at only 380mm (W) x 87mm (H) x 370mm (D), make it an ideal LAN party rig and its minimalist exterior let it fit into any home theater set up. At first glance, the front panel seems bare other than the slim SATA location, which is almost invisible and sunken into the recessed portion of the frame.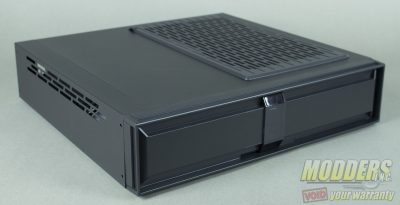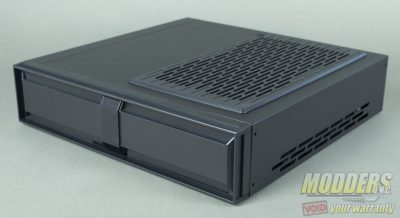 Sliding down the reflective door on the front panel reveals dual USB 3.0 ports as well as an audio and microphone port. Located to the right and left of the peripheral ports are the power and reset buttons which are illuminated with blue LEDs.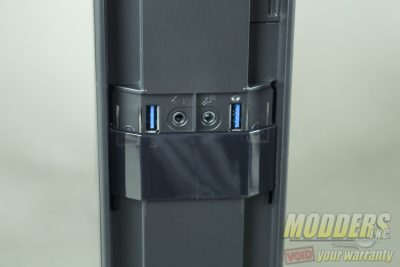 Removable of the L shaped panels is quite simple. Simply remove three screws from each panel and pull away from the chassis.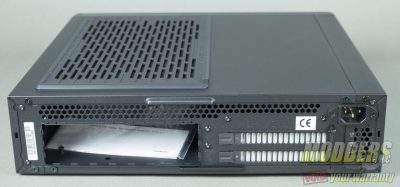 The panels are identical and can be reversed. It should be noticed that Silverstone did not cut any corners as I have seen with other manufactures where they only paint the visible side of the panels. There is a notable difference in the weight of the chassis once the side panels are removed which reassures the structural stability of the case.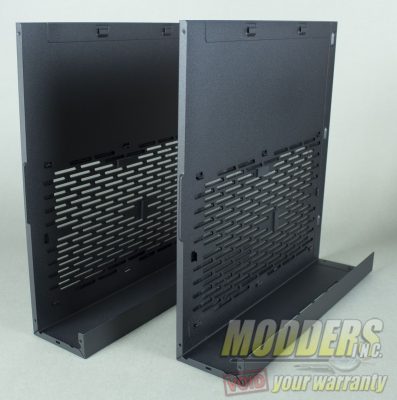 Another feature of the panels is that each one comes with removable filter. The filters were held in place with sturdy clips and snap back in place with a reassuring click.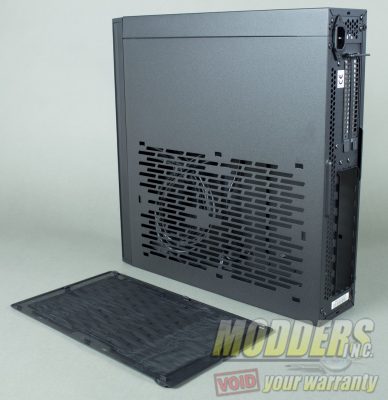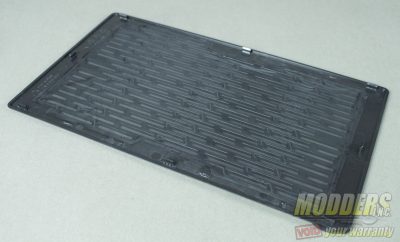 The ML08 features a dual chamber interior where the GPU area is separated from the motherboard area. A bulk of the components are located on the right side of the chassis. This includes the motherboard, PSU, 2.5″ drives and slim optical drive. To the right of the PSU area is where any 6.7″x 6.7″ mini-ITX form factor motherboard can be installed. Despite the compact nature of the ML08, motherboards such as the Asus Impact series with a raised voltage board are compatible with the case.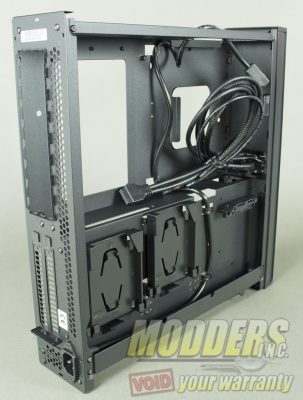 Silverstone included something that I do not often see with cases, let alone a budget case like the ML08, and that is sleeved front panel cables for the power, reset and LEDs. The cables are sleeved in a very dense sleeving and the heatshrink is terminated at the very edge of the connector.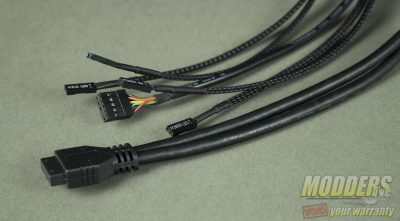 The dual 2.5″ drive sleds are both tool-less in fastening the 2.5″ drives but also latch to the chassis with clips.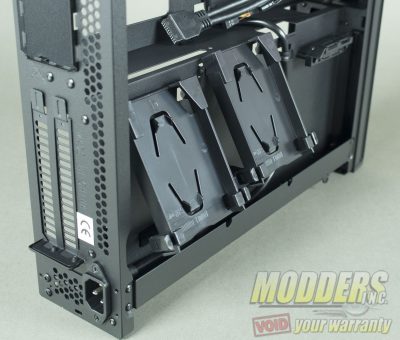 At the top of the case, directly in front of the 2.5″ sleds is where the slim ODD locks in place via a swivel lock.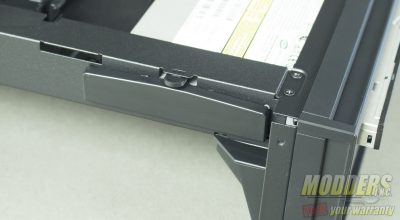 Beneath the ODD is where the SFX/SFX-L PSU can be installed, the ML08 is already fitted with the proper mounting holes for both of these variants, so an adapter is not required.