PC Water Cooling
SilverStone PF360-ARGB All In One Cooling Solution
SilverStone PF360-ARGB AIO
« Test System and Benchmarks
Final Thoughts
SilverStone PF360-ARGB is a fine All In One cooler that takes minutes to install and offers great cooling for both stock and overclocked CPUs. PF360 is a lot like some of the coolers you can find on the market that have the same physical properties and features like Addressable RGB lighting. The fans included with PF360-ARGB do a pretty good job cooling the automotive-grade radiator.  If you don't have ARGB capable motherboard you can still take advantage of included ARGB controller with 10 predefined settings. With the help of PWM controller on the motherboard, you don't have to keep them running at 100% all the time, but you certainly can when overclocking.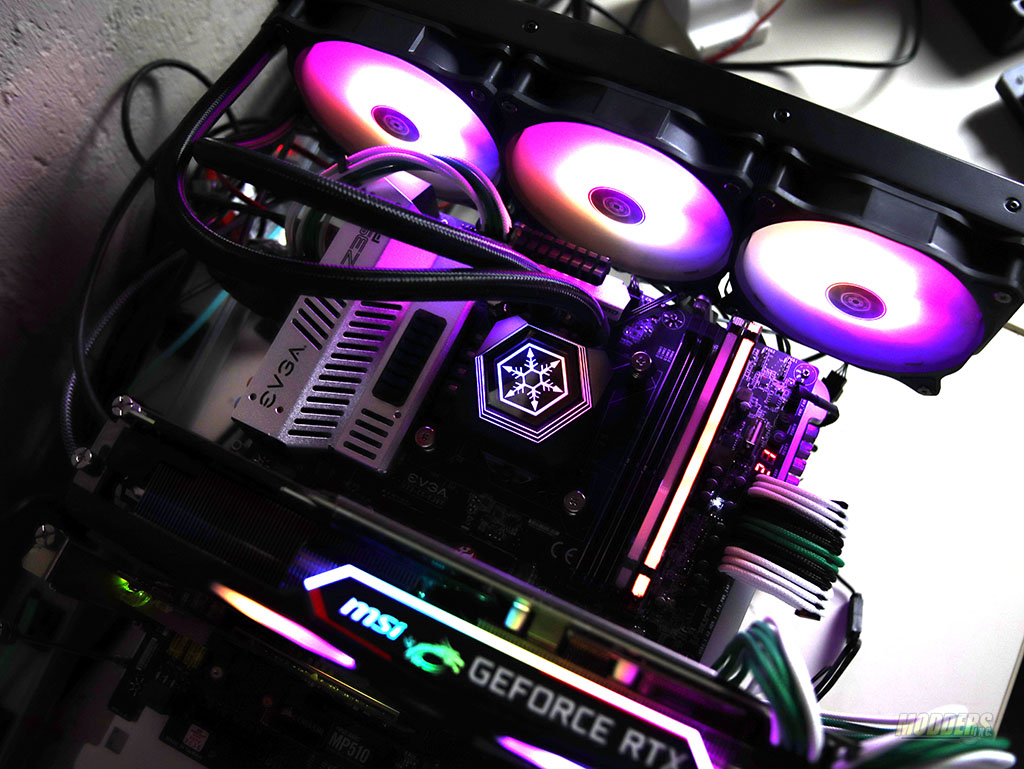 The cooling performance of PF360-ARGB really did a great job on my i7-9700k processor. I liked the fact that if I ever decide to overclock it above 5GHz I know this All In One cooler has my back and quickly cool my CPU.
The price of PF360-ARGB is around $130 USD. This price is a solid competitor to some of the biggest manufactures of All In One product. Similar AIO solutions from Thermaltake and Corsair retail for about $ 50 more. I think for the 360mm AIO solution this is a fair price and highly affordable. Don't need a 360mm radiator? SilverStone had other PF versions in 120 and 240mm format. They all come with ARGB and with the same water pump.
It's hard not to consider this AIO solution from SilverStone. It performs and operates just as expects. Great product. I highly recommend.