PC Water Cooling
SilverStone PF360-ARGB All In One Cooling Solution
SilverStone PF360-ARGB AIO
« Introduction and Specifications
|
Installation and Clearance Issues »
Closer Look at SilverStone PF360-ARGB
PF360-ARGB radiator is approximately 395mm in length, 120mm in width and 28mm height. There are twelve mounting holes on each side of the radiator. You can use these mounting holes to install included Fans and secure radiator inside of the case.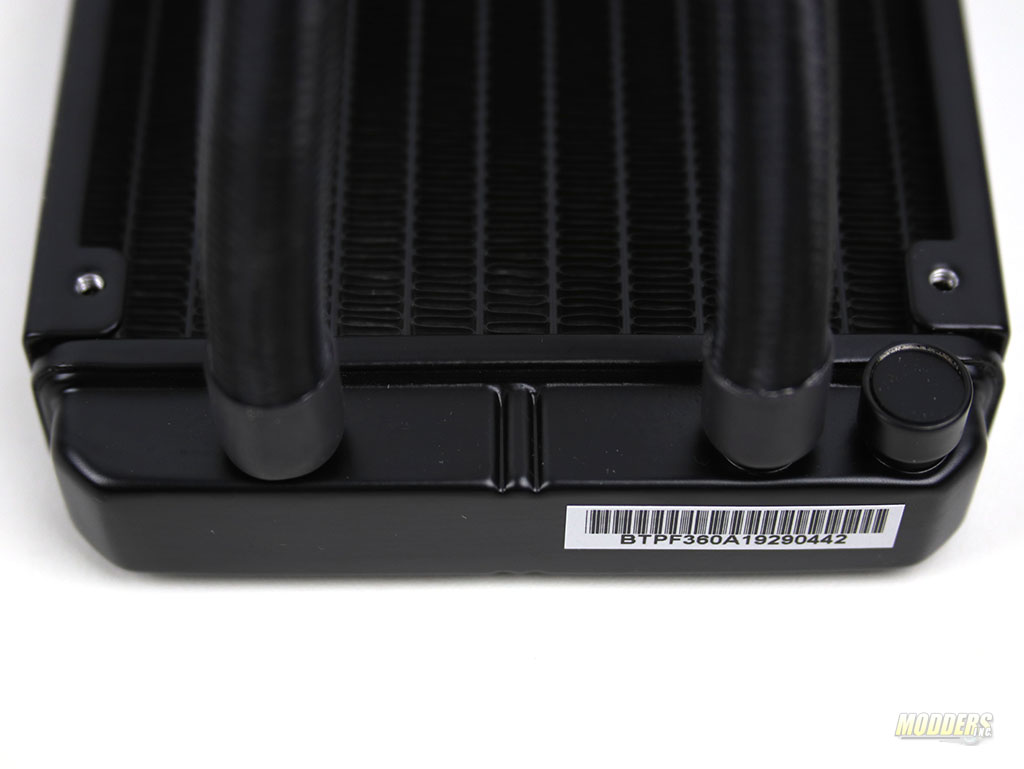 Hoses in PF360-ARGB are not removable. There should be no reason for you to remove these hoses to perform maintenance. If you plan to perform your own maintenance on PF360-ARGB you can easily drain the radiator by using a drain plug near one of the hoses on the radiator.
The top of the CPU block has a see-through plastic cover which allows seeing inside when the pump is being operated. The bottom part of the CPU block is made from a solid piece of copper. The base of which is not mirror-like polished. Inside of the CPU block, you will find 0.2mm copper micro-channels that help quickly and efficiently disburse heat.
It is very easy to connect all of the components via ARGB connectors. Do pay attention, these ARGB work on 5v and not 12v as you might see on most of the motherboards. PF360-ARGB comes with three ARGB fans which could be linked together to achieve the desired color or effect.
These fans are 120mm and have a maximum rotational speed of 2200RPM. Max airflow of these guys is about 94CFM with 3.53mm/H2O static pressure.
The wing blades of these fans are uniquely ribbed to provide the best possible airflow and pressure. To minimize the vibration of these fans when mounted there are rubber mountings on each side of the fan that keep radiator rattling down.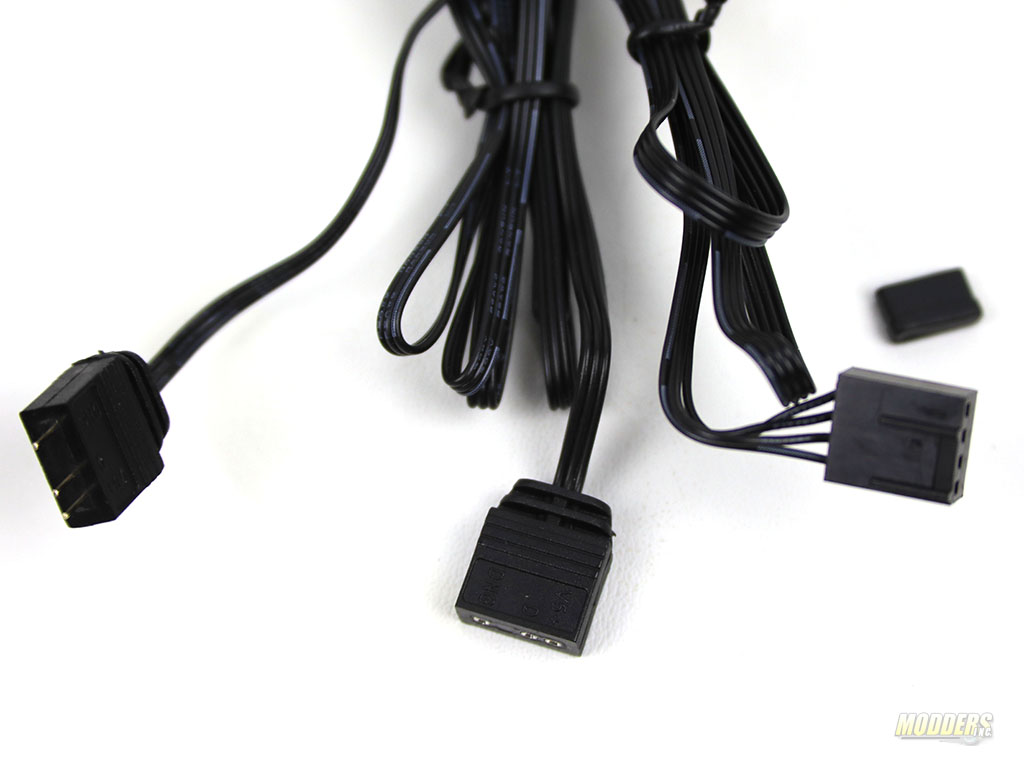 Each fan comes with an ARGB extension cable and a PWM connector which should be connected to your motherboard header.