« Operating System Overview
Final Thoughts
The F2-210 is an entry-level NAS for SOHO users that will not break the bank as it is very affordable. Right now, Terra Master F2-210 retails for about $ 150 USD (diskless).  This is an excellent price point for an entry-level home NAS.  The hardware of F2-210 and very solid but that's not what gives this device its superpowers.  Perhaps the most important feature of F2-210 and similar devices by Terra Master is its underlying operating system, TOS (TerraMaster Operating System).  This OS system uses user-friendly interfaces to give you control over the hardware so you can build your storage repository, create a private cloud or simple host a website.  You can simply install and uninstall applications right from the Application Repository free of charge.  Terra Master offers a set of useful applications such as Plex and MariaDB.
The performance of the F2-210 is what should be expected from a RAID 0/1 NAS enclosure with Gigabit connection.  Looking at my benchmarks I was able to use most of my Gigabit connection between the PC and the NAS.  Do note that write speeds to the NAS were slower in RAID 1 configuration than in RAID 0.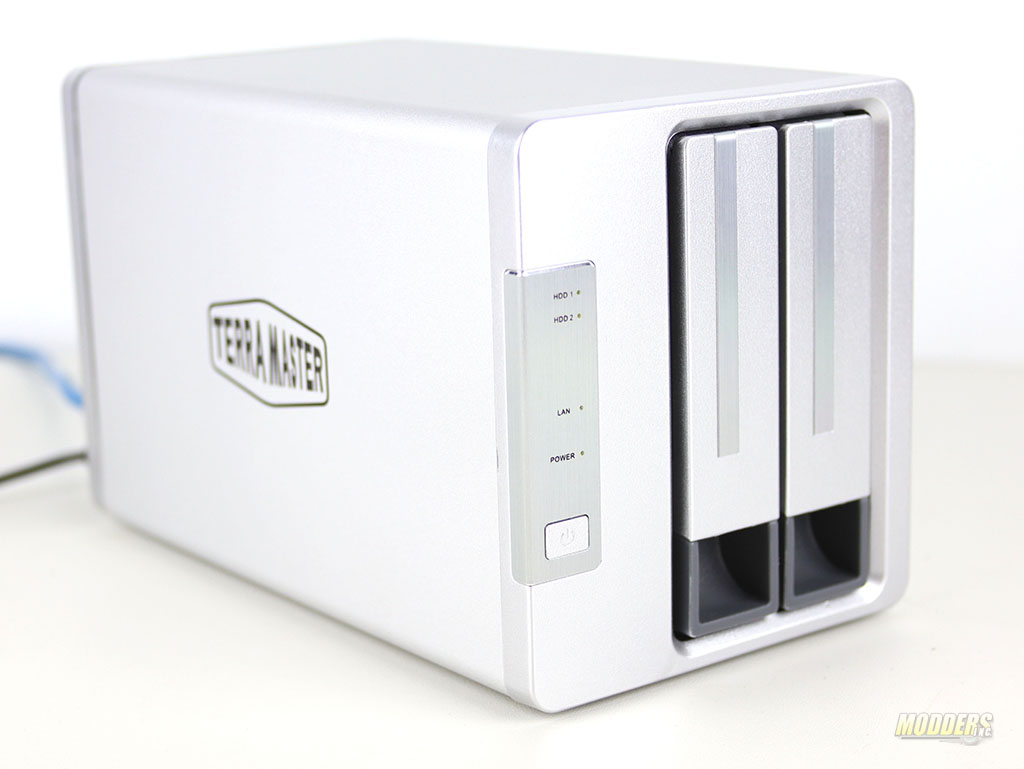 Overall F2-210 is a good starting point for personal storage.  If you planning to store images and video files for streaming this device might be a good fit.  However, I would like to recommend a NAS that has four bays as you can potentially use a minimum of  RAID 5 (or better) configuration and protect your data better than RAID 1 which only gives you a fault tolerance of one.