« Packaging and Specifications
|
Testing Methodology »
Closer Look at Terra Master F2-210
As I've mentioned earlier, the F2-210 is a two-bay NAS that is being sold diskless.  For a list of supported drives please refer to the manufactures site.  On the front of the device, there is only one button.  With this button, you are able to power on the device and shut it down when needed.  Above the power button, there are a set of LEDs that show power state, LAN and HDD activities.
On the back of the device, there are two USB 3.0 ports, Gigabit Ethernet port, exhaust fan, and power connector.
The outer shell of the F2-210 is made from aluminum and each side of the case has a Terra Master logo.  The front and back of the device is made entirely out of ABS plastic.
Ventilation in this enclosure is being on the bottom of the unit.  The air is being pulled from the bottom of the device and out of the back of the NAS.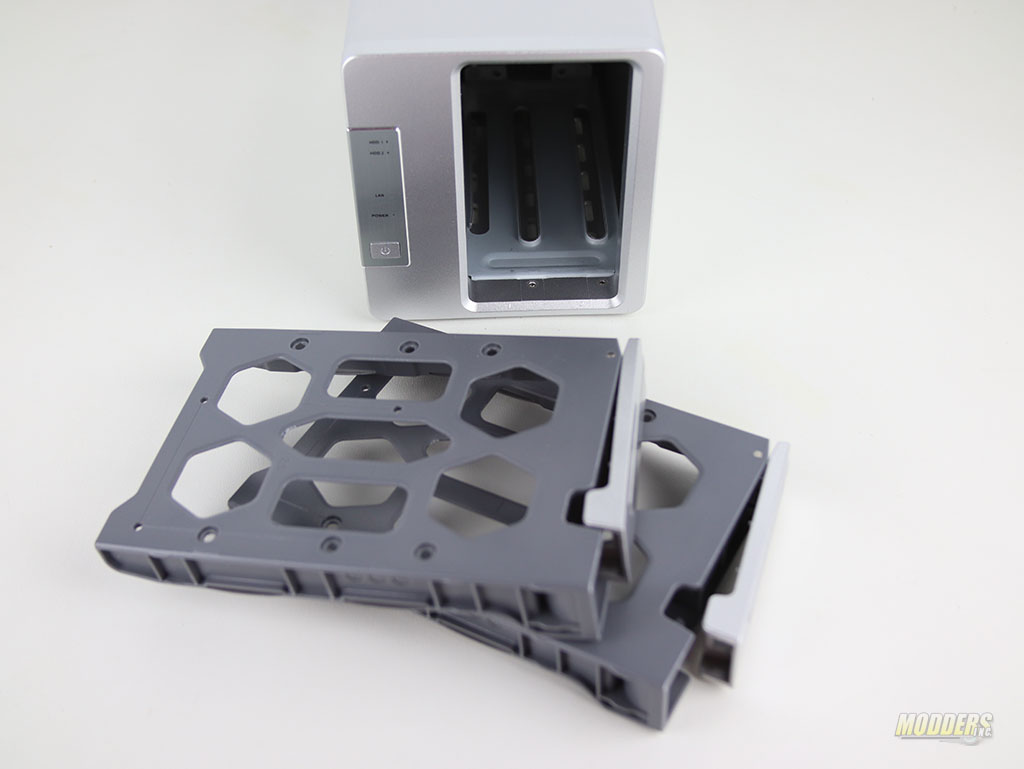 The drive sleds are made entirely out of ABS plastic as well.  To mount the drives into these sleds you will need to use provided screws to secure them in.  In addition to 3.5 inch HDDs, 2.5-inch SSDs could be used in the F2-210.
The motherboard of the F2-210 hosts all of the components needed for this NAS to operate.  While examing the board I saw no over fluxed areas that would cause concern.  I also did not see any bad soldering or grounding problems which could cause a problem.
The daughterboard supports two SATA female connectors on it.
The CPU in the F2-210 is by Realtek RTD1296 and it is an ARM CPU.  This is a quad-core CPU that has a maximum clock speed of 1.4 GHz.  I see more and more of this type of CPU in smaller (2-4 bay) devices as it is a powerful CPU that has a great transcoding engine and even able to push 4K video at 60fps.  This CPU also supports Gigabit Ethernet and USB 3.0 connections.  What I found odd here is that the chip is being passively cooled.  I would expect this chip to get rather hot when transcoding or transferring data to and from the NAS.
DOM or Disk On Module is being used here in the form of the USB thumb drive.  From the image above you can see the USB thumb drive is used in one of the internal USB connectors.
RAM in this NAS is by Samsung K4A4G165WE-BCRC.  I haven't found much information on this chip however based on the hardware there is 1GB of DDR4 RAM in F2-210.  Note: There is no way to upgrade RAM in this device.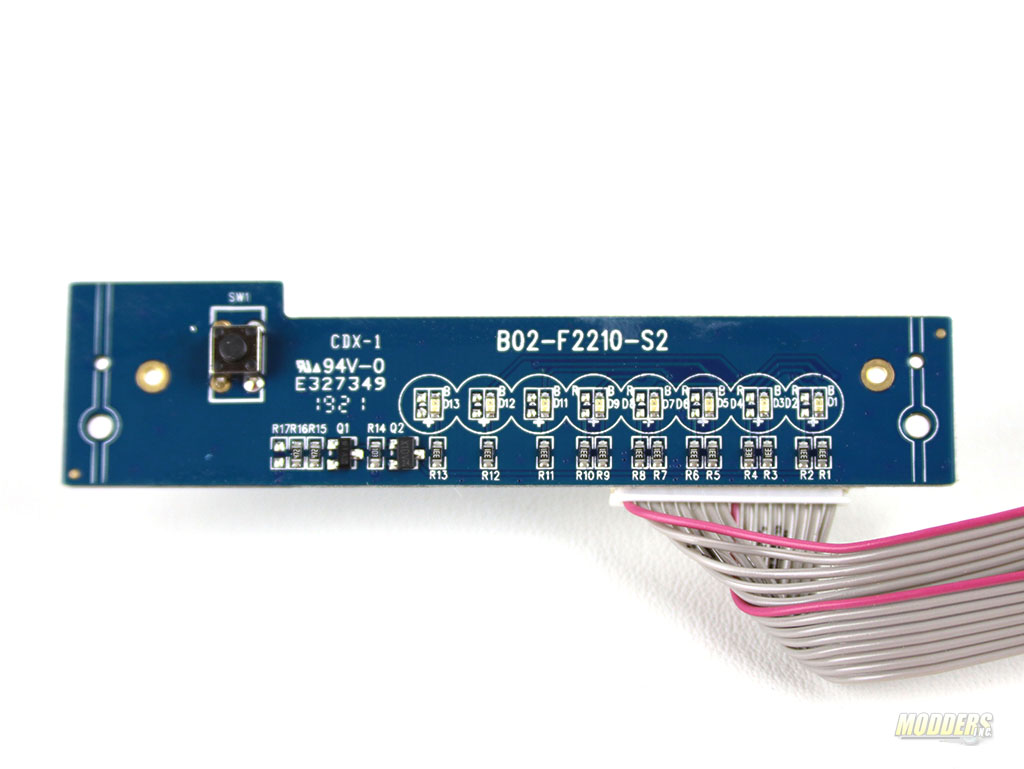 The front PCB panel has only one micro switch and eight micro LEDs.  The PCB board connects to the motherboard via a ribbon cable.