Page 2 »
Thermaltake has a serious attitude about supporting the Gamer or E-Sports with it's TteSports gaming devices and peripherals. To blend in the Thermaltake "COOL all YOUR LIFE" cases with the TteSports line of gaming products Thermaltake has taken up arms in the your gaming world with the Thermaltake Chaser A31 line of mid tower cases.
[sc:sponsor sponsor="Thermaltake" product_link="http://www.thermaltake.com/products-model.aspx?id=C_00001951″ product_name="Chaser A31 " ]
FIRST LOOK
When the case arrived it was not wrapped or covered at all, showing all it's brilliance in product showcasing.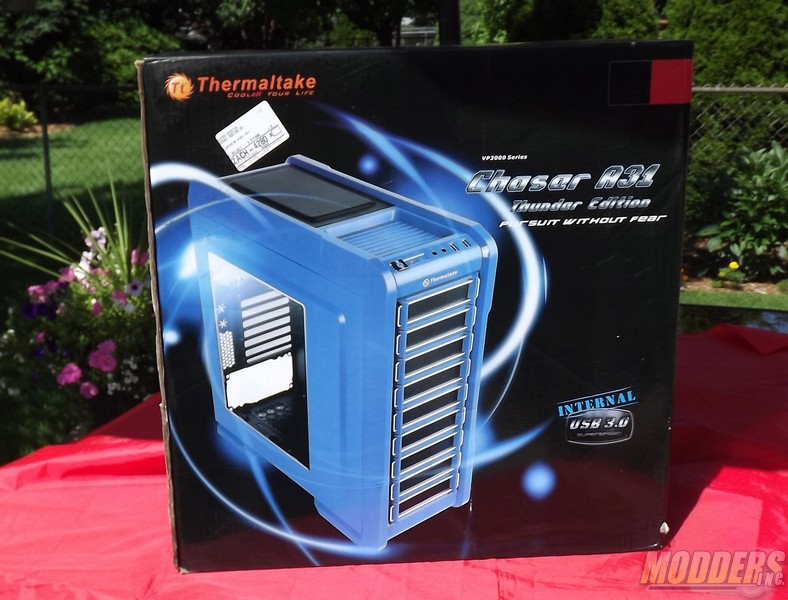 This version is called the Chaser A31 Thunder or the BLUE model. In all it's exciting glory it's preparing to bolt out of the box. The box title lists this as the VP3000 Series Chaser A31 Thunder Edition Pursuit Without Fear.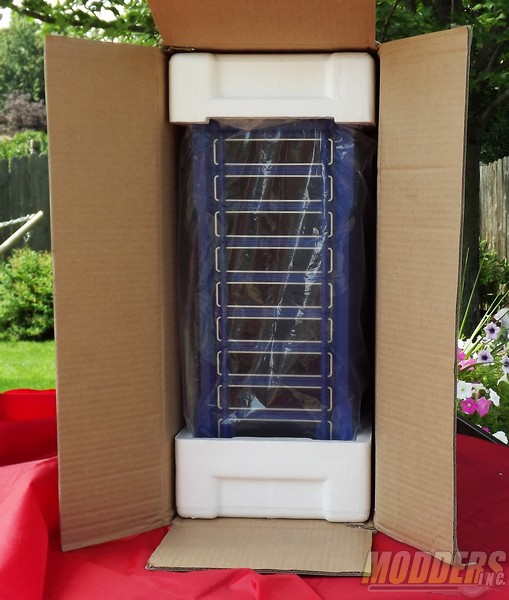 Like rolling THUNDER you can imagine this case is preparing to strike. Open the box and BAM you see the case front begging for a storm of hardware.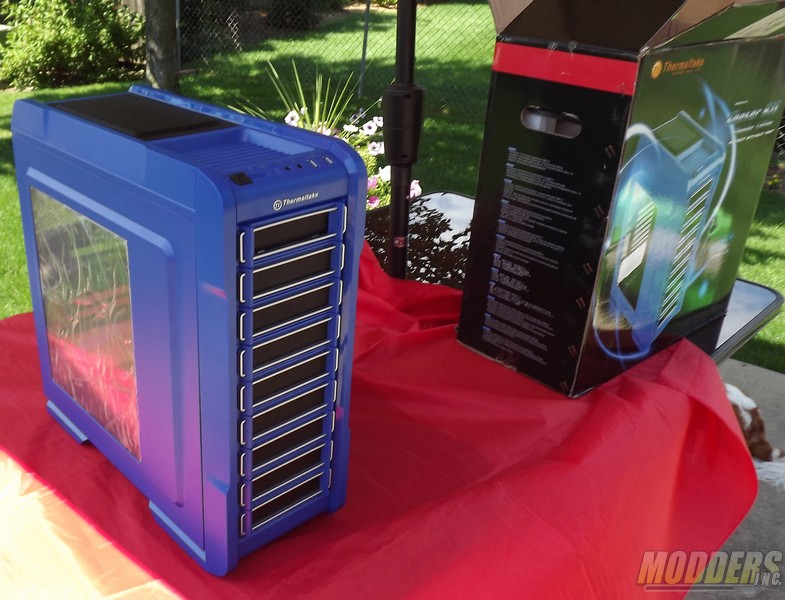 Out of the box we have the STORM which I would call it a NAVY Blue color. Nine removable bay panels, side window covered in protective plastic liner and all the accessories taped in the case floor.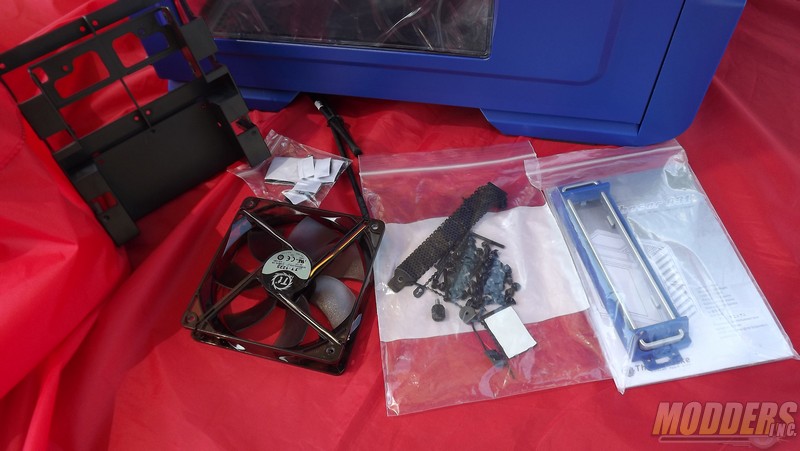 Accessories removed show a 3 1/2″ cage, 2nd fan, 3M double stick tape pieces, bag of extras, ties, screws, thumb screws and a open 3 1/2″ drive bay cover. A User manual and warranty page is also included.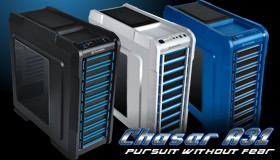 Chaser A31 is available in 3 editions, standard, SNOW and THUNDER.
SPECIFICATIONS
Case Type
                                Mid Tower
Dimension (H x W x D)
501 x 212 x 495mm (19.7 x 8.4 x 19.5 inch)
Net Weight
6.5 kg/14.4 lb
Side Panel
Transparent Window
Color
Exterior & Interior : Blue & Black
                     Cooling System
Front (intake) : 120 x 120 x 25 mm Turbo fan x 1 (1000rpm, 16dBA) 120 x 120 x 25 mm (optional) Rear (exhaust) : 120 x 120 x 25 mm Blue LED fan (1000rpm,16dBA) Top (exhaust) : (optional) 120 x 120 x 25 mm fan x 2 or 140 x 140 x 25 mm fan x 2 Bottom (Intake) : (optional) 120 x 120 x 25 mm fan
Drive Bays
– Accessible: 3 x 5.25'' , 1 x 3.5'' (Converted from one 5.25" drive bay) – Hidden: 6 x 3.5'' or  2.5''
Expansion Slots
7
                     Motherboards
9.6" x 9.6" (Micro ATX), 12" x 9.6" (ATX)
I/O Ports
USB 3.0 x 2, HD Audio x 1
PSU
Standard PS2 PSU (optional)
LCS Upgradable
Supports 1/2"、3/8"、1/4" water tube
 
Top: 1 x 120mm or 2 x 120mm Rear: 1 x 120mm
Other
CPU cooler height limitation: 160mm
VGA length limitation: 290mm(with HDD rack) 410mm(without HDD rack)