« Page 4
Final Thoughts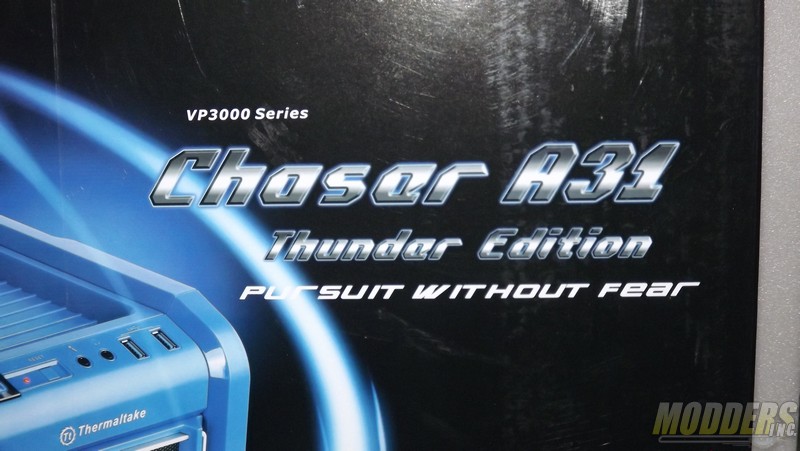 The Chaser name is a few years old now and I'm a owner and user of the Original Chaser MK-I. Seeing the Chaser become a franchise case is refreshing. From the Chaser MK-I full tower to the Chaser A71 full tower, Chaser A41 mid tower and this Chaser A31 mid tower. Good ideas continue to get better.
It's clean, sharp looking but no sharp edges anywhere. Even the rivets appeared to be smoothed out. Scratches will not be very visible, cleaning is a snap and blow out, tear down is simple and fast. Tool less design is true to the term.
My feelings about this Chaser A31 for the most part positive. I like the solid color, sturdy construction, tear down for cleaning and modding. The mod ability of this case is right up there as one of the most modifiable cases I've examined. I've found mid tower cases usually are very very limited in cooling options but this design was well thought out and built for cooling. Like the LOGO says: Thermaltake COOL all YOUR LIFE they kept to that mission statement with the Chaser Series and the A31.
My only negative or complaint is handling. Specifically some sort of handles or grip area. Mid towers are the choice of LAN participants and handling would be a handy feature… Sorry had to do that. But in all seriousness I really do love my Chaser MK-I and could love the A31 too.
All in all though when you factor in all the nice features, well built engineering (except handling), build able designs and it's mean looks then add to that the average price of $66.00 I think your getting a great value for the price. Maybe one of the best mid towers in the lower price range market.
I've already planned a MOD/Build for this case as a sister build to my Blue Angels F/A 18 Hornet MOD project. Watch the Modders-Inc Build Log Forum for a Blue Angels JATO C130 Fat ALBERT MOD/Build to begin fall of 2013.
[sc:editors_choice_award ]