« Page 2
|
Page 4 »
A Closer Look Continued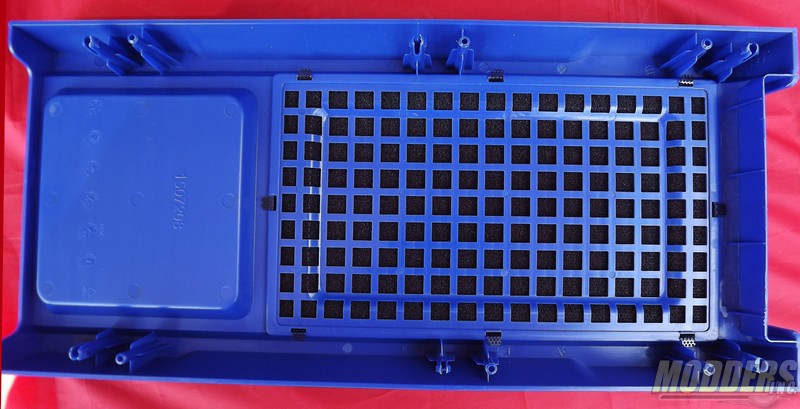 The underside of the upper cover shows the backside of the upper air vent. Between the upper mesh and this plastic backing is a sponge air filter. The mesh is held in by the bent mesh tabs that easily bend for removal and sponge screen change or cleaning. You can also see the alignment extrusions and locking extrusions side by side. Another thing to note is the color is solid through the case material.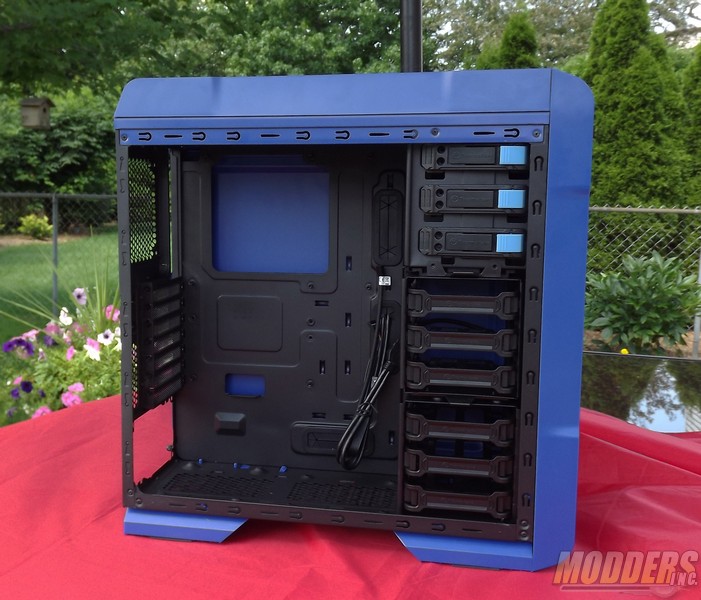 With the windowed side panel off you see the inner case. Six drive access slide out hdd/ssd bays. The motherboard area has the large access work thru for CPU cooling changes without having to remove the motherboard and a little better cooling behind the motherboard.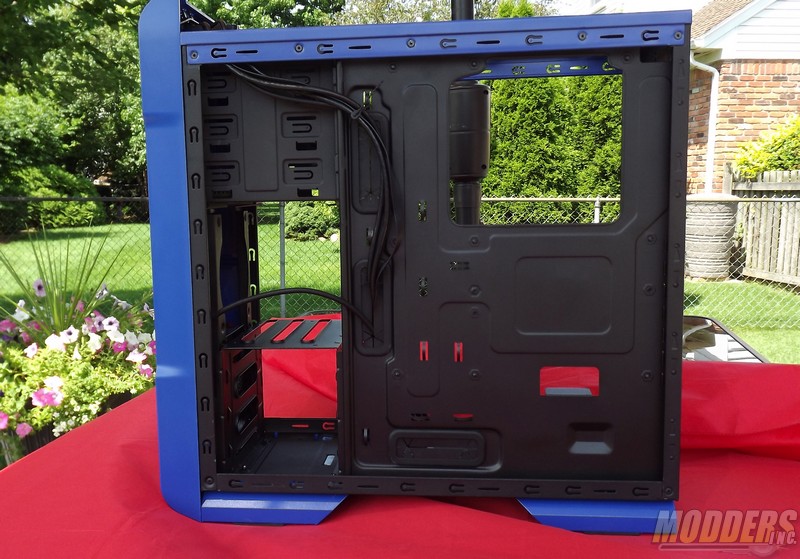 From the back side of the motherboard tray you see plenty of cable management pass thru and cable tie anchors. Two tall pass thru grommets and one lower wide pass thru grommet with fully open drive bay area access.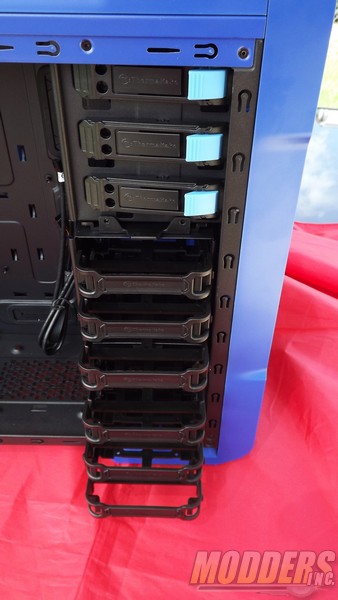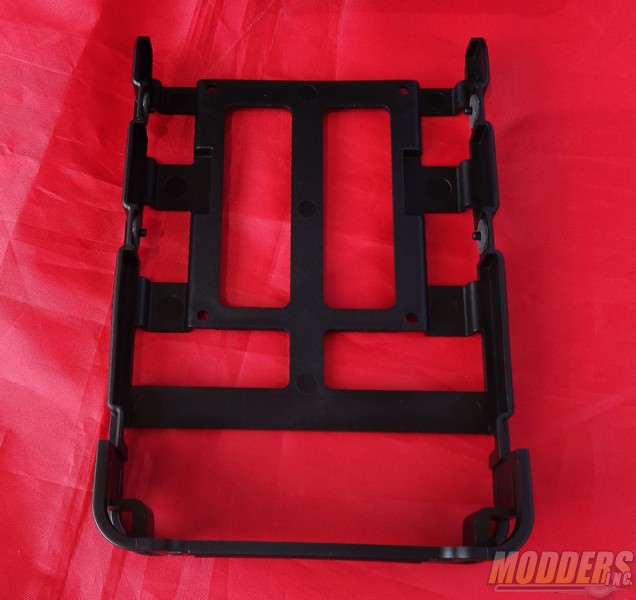 Each HDD/SSD slide out is ready for a device. I like they are SSD ready tray that have all the mounting holes pre-ready.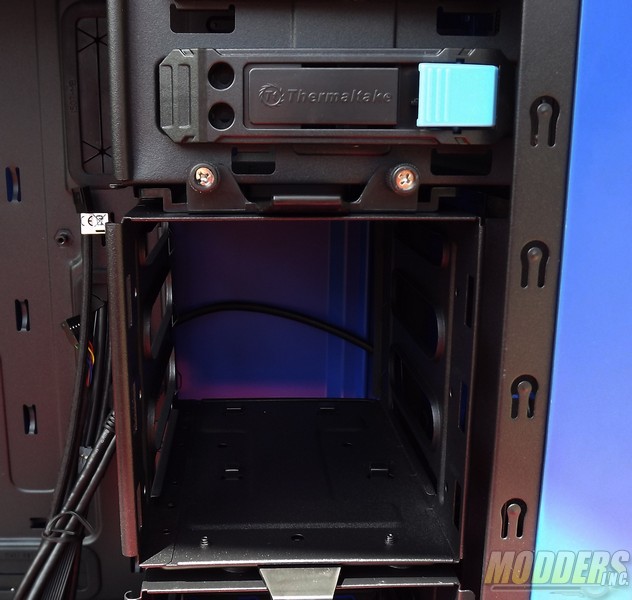 The center drive bay section is removable. Two thumb screws and it slides out.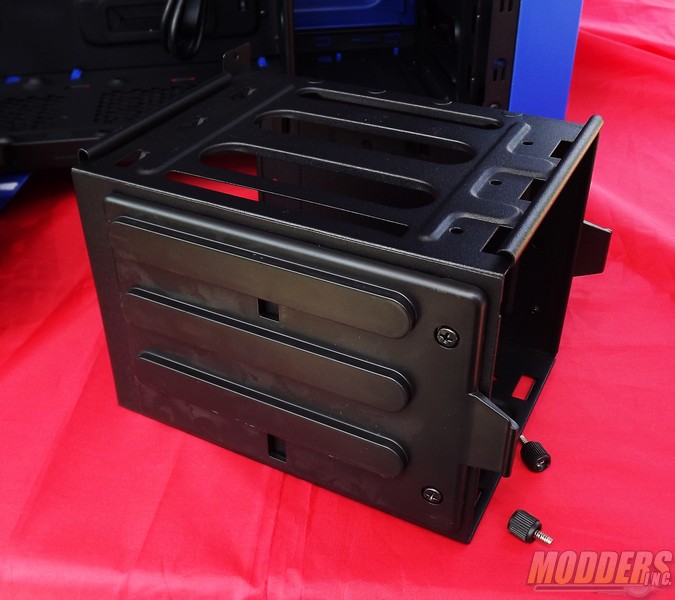 Middle drive bay section removed. Nice thing is it's the center bay. If your water cooling and planning a pump/reservoir you can set in the middle section with this removed.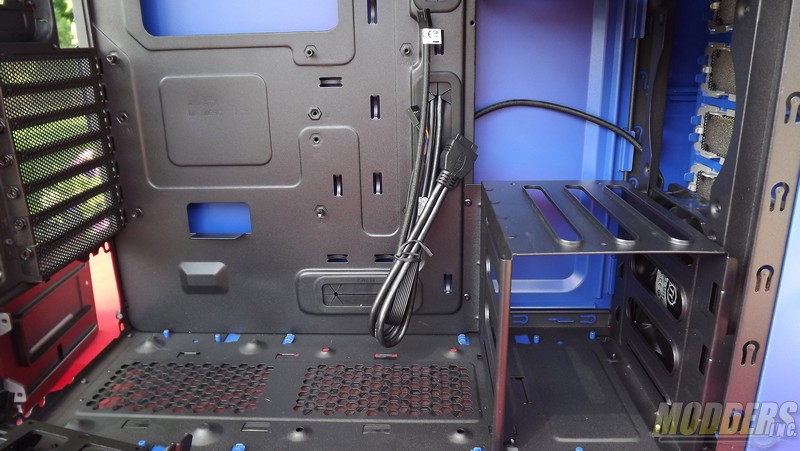 With the lower drive bay vented you can mount a radiator and fans laying down or a 120 push pull radiator from the front fan mount. You can also see another 120 radiator possibility in the lower mid section that's vented and screened filter from the bottom between the PSU section and lower drive bay.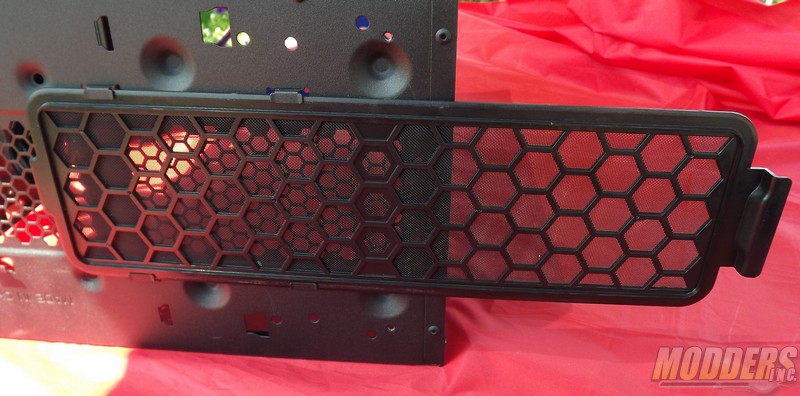 Going down under is a well built bottom screen. Fine mesh screen but the nice thing is the supporting hex foundation to the screen. If your anything like me I like to blow out my screens and case with the air compressor. This supporting mesh will allow full force wind from my compressor 100 psi and not blow out the screen. Don't laugh, I've done that before… If you ever want to change the screen you can since you have glue fixtures with the hex mesh.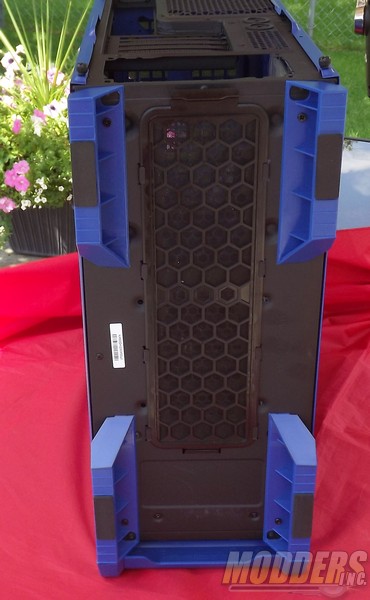 Under view of the case bottom showing the filter and case feet.
Nice rubber anti slip pads and rugged feet solidly attached.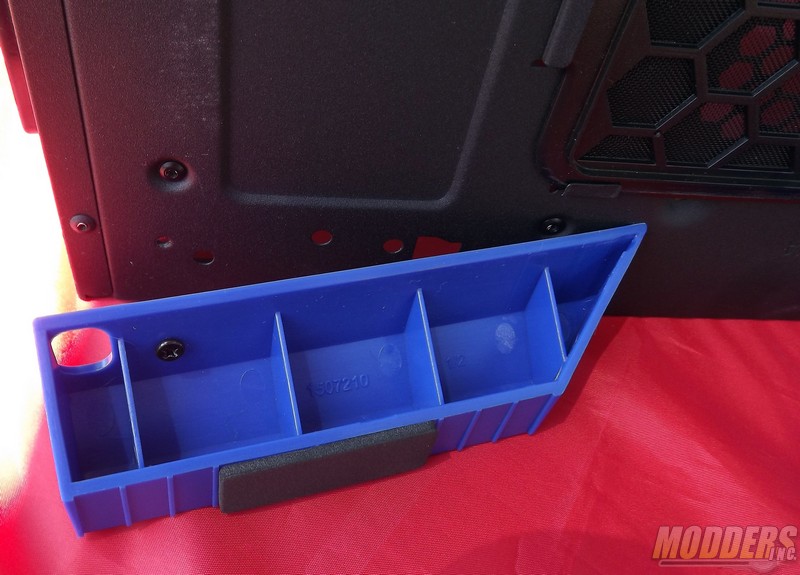 More from the underworld of the Chaser A31 THUNDER is it's feet. Easily removed with one screw and a tilt tab it locks in place nice and sturdy.