« Intro
|
Page 3 »
A Closer Look
Thunder is the sound caused by lightning. Depending on the distance and nature of the lightning, thunder can range from a sharp, loud crack to a long, low rumble (brontide). The sudden increase in pressure and temperature from lightning produces rapid expansion of the air surrounding and within a bolt of lightning.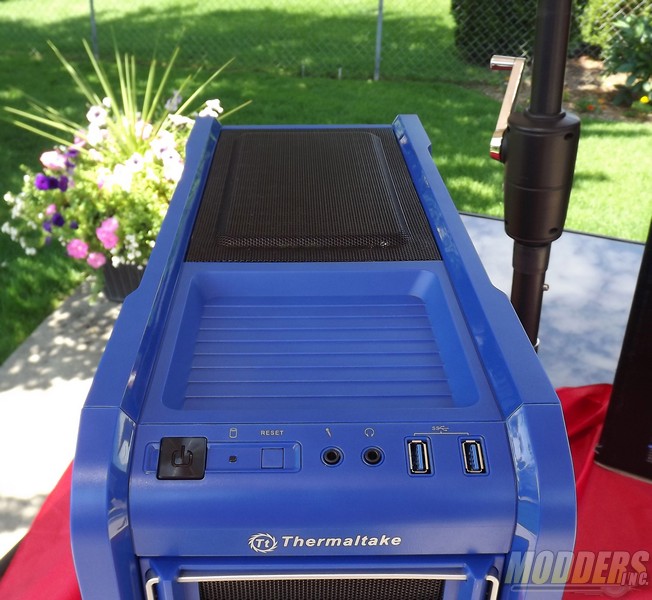 The upper cover section has the accessory ports. Power, Drive activity light, Reset, Mic, Headset and two USB 3 ports. You can also see the convenient upper tray for things like cell phone charging, mouse or anything you would like a tray for. Farther back we see the screened mesh for cooling.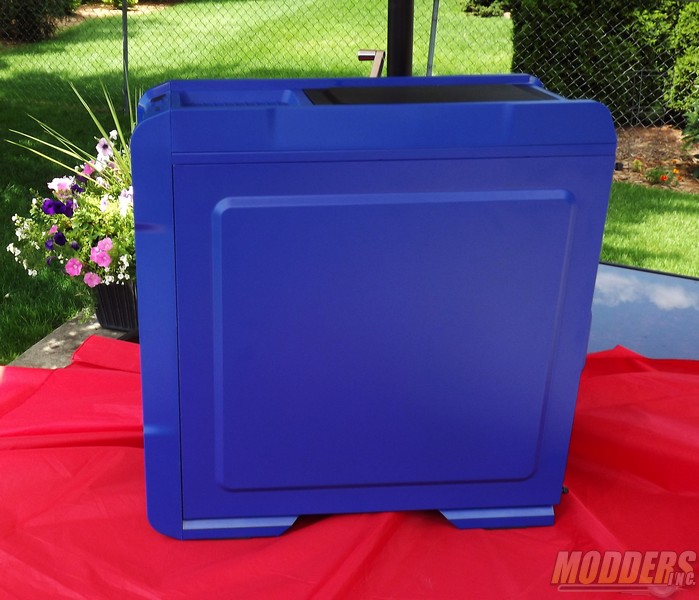 Coming to the right side panel. Same extruding handle and 2 thumb screws.
It has a extruded 1/2″ center for cable management room. I like how tight the case seats up to the seams. A few times in judging case mod contests I've heard about seem light leakage. I don't think we will have that problem with the A31.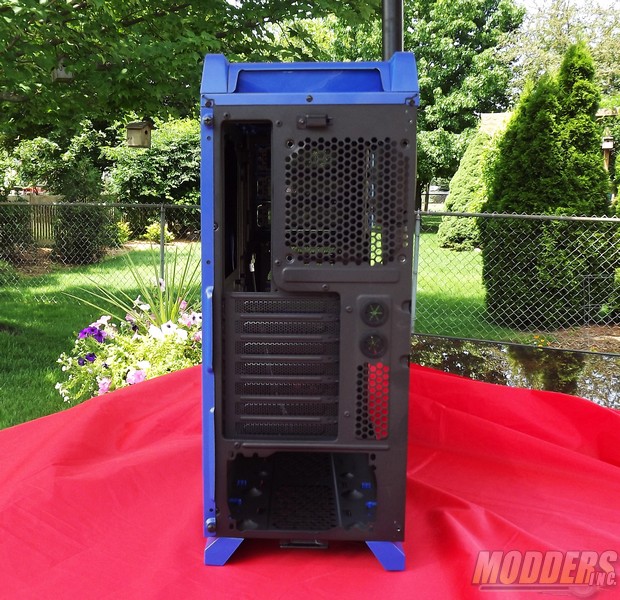 Around back we see the PSU opening, Seven access card slots supporting 9.6" x 9.6" (Micro ATX), 12" x 9.6" (ATX) mother boards. Air vents and two rubber grommets pass thru ports for mounting an external 120mm radiator and fan allowing another push pull possibility and 1/2"、3/8"、1/4" water tube . Otherwise you have a 120mm Fan grill. Also shown is the motherboard I/O section.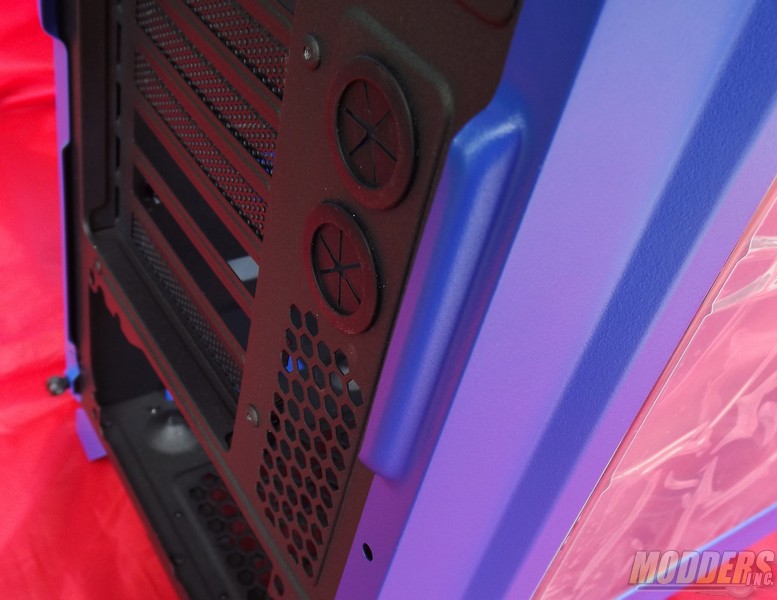 Side panels have a extruded handle and secured with two thumb screws each side.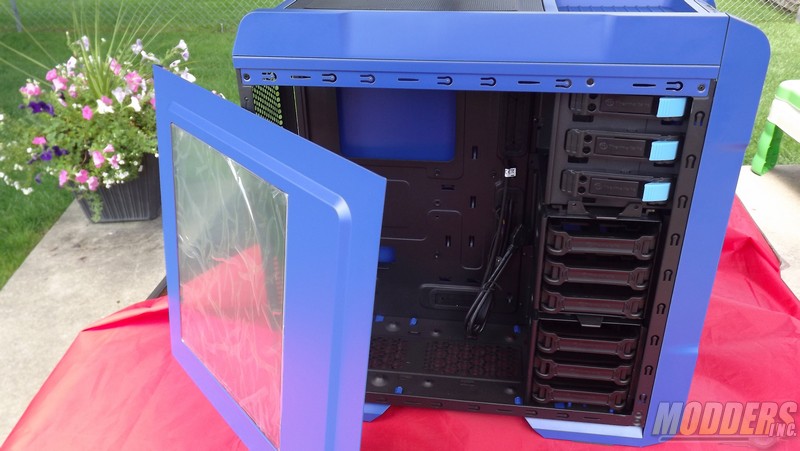 The left side panel looking from the front has a 3/4 sized window. Three tooless clamps for bay insertion.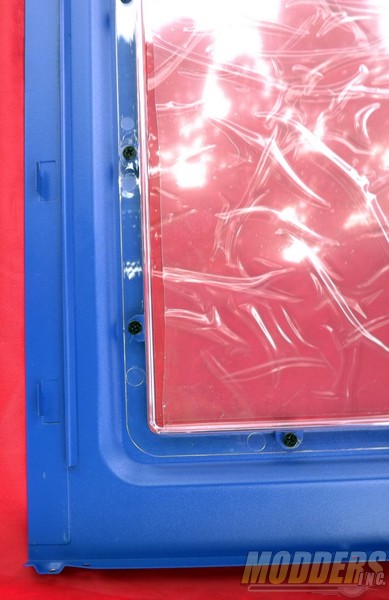 We have the side panel secured in place with screws and a raised edge with reinforced screw holes.
The distortion is from the protective plastic cover.