« Introduction
|
Cronos 7.1 Software »
A Closer Look At The Cronos RGB 7.1 Headset
Weighing in at 365g, the Cronos RGB 7.1 sat comfortably on my head. I really didn't notice any weight difference between other headsets I've tested. The headband is flexible enough to support narrow and wider head shapes without putting too much pressure on the areas around the ears. The height adjustment band is actually made of metal and should stand up to years of use.
The boom mic folds up out of the way or down when in use. The mic features a flexible boom that allows you to move the mic closer or further away from your mouth.
The cable USB cable is roughly 3 meters in length and features a gold plated USB connector to enhance connectivity. Sitting in-line on the cable is the control box for the Cronos RGB 7.1. The control box features a volume up/down buttons, microphone mute button, RGB Mode button, and switches on the side that turn off the RGB LED function and a switch that locks down the controls on the box.
The material on the headset, according to Thermaltake, is a Lycra material that is specially designed for the Cronos RGB 7.1 headset. During use, I found that the material in the headband was extremely soft and supple yet provided enough support to keep the headset in place.


The ear cups feature a soft foam core that is covered in soft fabric. Thickness of the ear cups has been increased to 25mm to increase comfort. The ear cups are very comfortable when I used the headset. Over long periods of use, what I did notice was the lack of fatigue around the ears as well as the build up of heat and sweat. Behind the ear cup sits a single 40mm neodymium driver.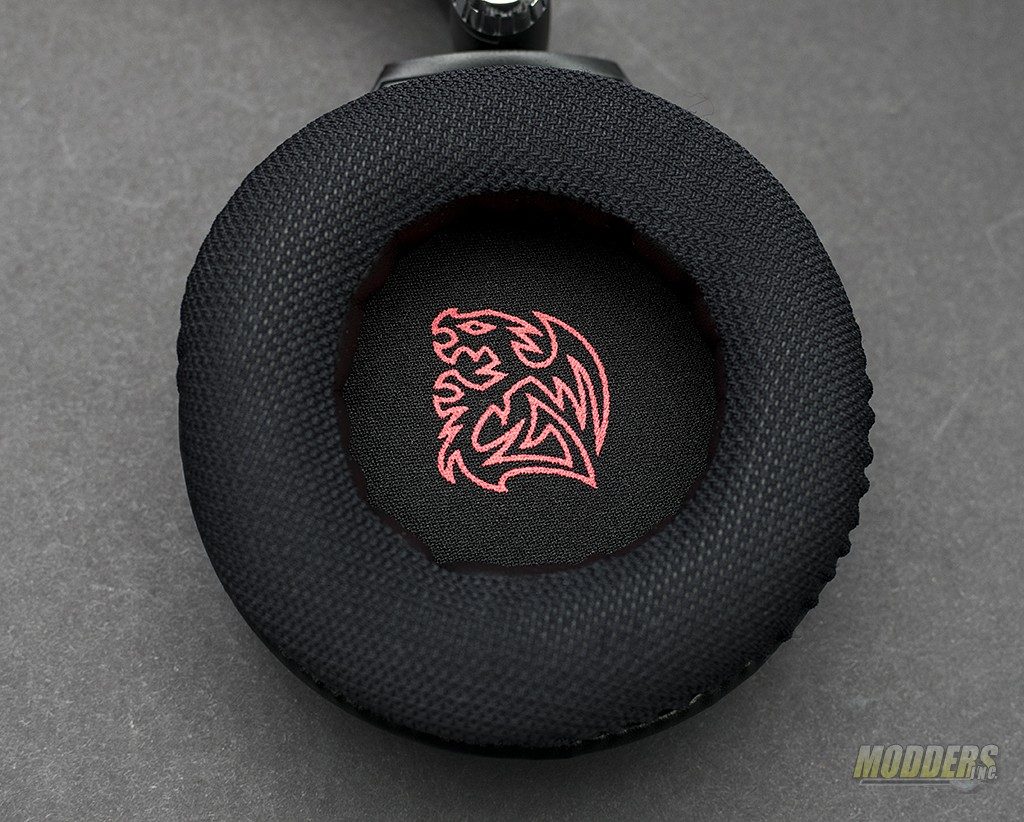 The RGB functions of the Cronos 7.1 RGB headset are not controlled via software. They are in fact controlled by the in-line control box. There are three modes – Static, Pulse Jump, and Spectrum Running.  Static is a solid color of your choice that doesn't change. Pulse Jump cycles through 7 colors and it switches colors during the LED off cycle. Spectrum running cycles through the colors as well but instead of switching colors during the LED off cycles, it fades from one color to the next.