« A Closer Look At The Cronos RGB 7.1 Headset
|
How did it perform? »
Cronos 7.1 Software
Just plugging the headset into a PC yields a pretty basic sounding headset. Sound quality is OK but, in order to really use the capabilities of the headset you'll need to install the Cronos 7.1 software.  The software uses Xear technology to deliver virtual 7.1 surround sound as well as enhancements and environmental effects.
The software is pretty light weight and doesn't take up a lot of resources. The first page that will load when the software is launched is the volume control sliders for the speakers. In order to access the other menus for both the headset speakers and the mic, you'll need to right click on the icon of each located on the left.
The first option after the volume control is the Sample Rate setting. This allows you to choose either 44.1 KHz or 48 KHz as the speaker output.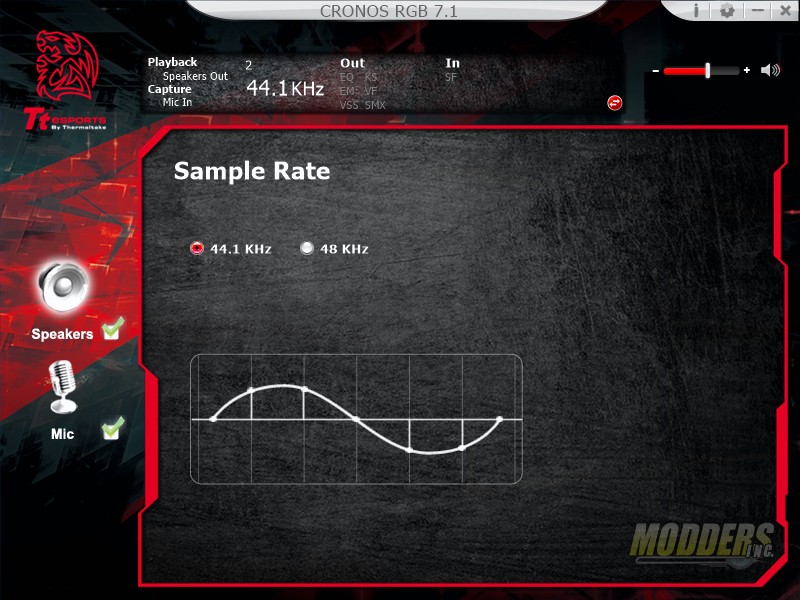 The equalizer options are next. The software allows you to adjust 10 frequencies to your liking. If you don't want to take the time to tweak and tune the EQ, you can always choose one of the presets provided.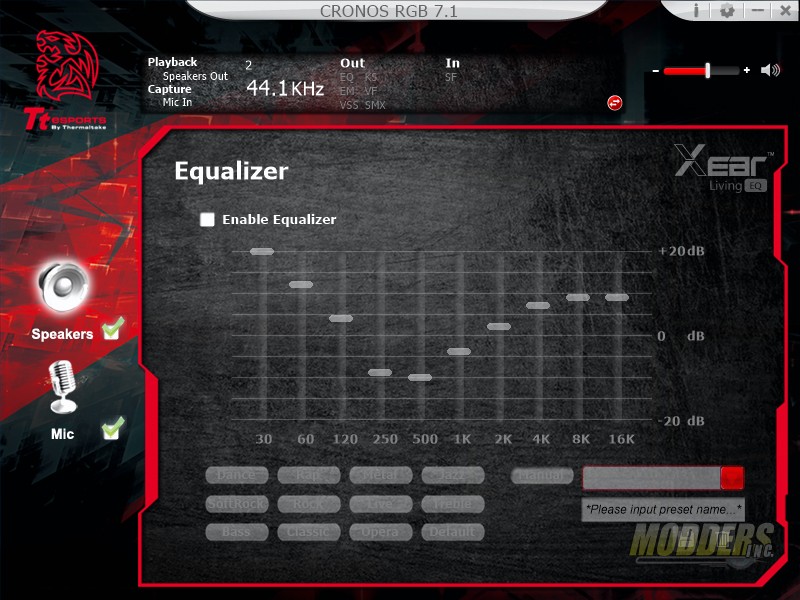 Environmental Effects allows you to choose virtual environments such as padded room, under water, stadium etc. These presets adjust echo, timing and reverb. Since this is virtual surround, you can adjust your virtual room size. This mimics placing the speakers either closer or further away from the listener.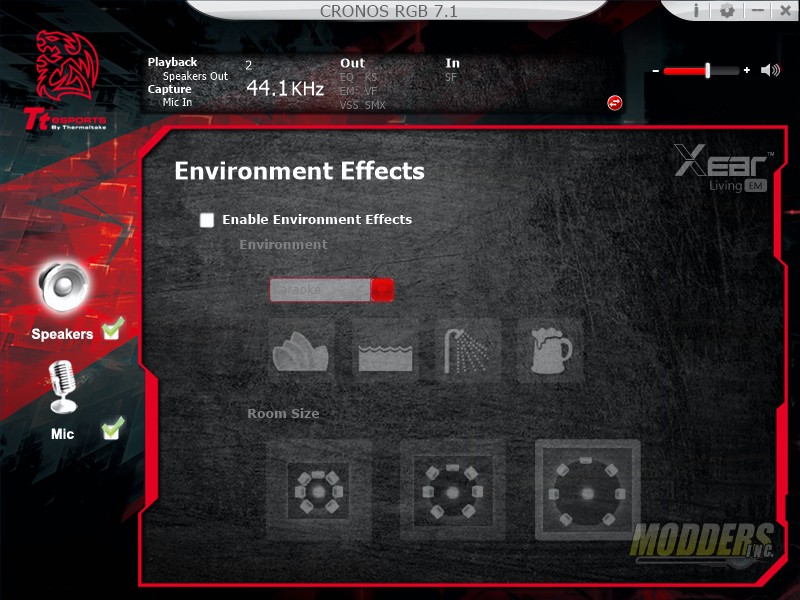 The 7.1 Virtual speaker Shifter allows you to move the speakers around in your virtual sound environment. You can move the speakers closer or further away as well as rotate them around a circular guide. You can choose to place the right speaker to your left and so on.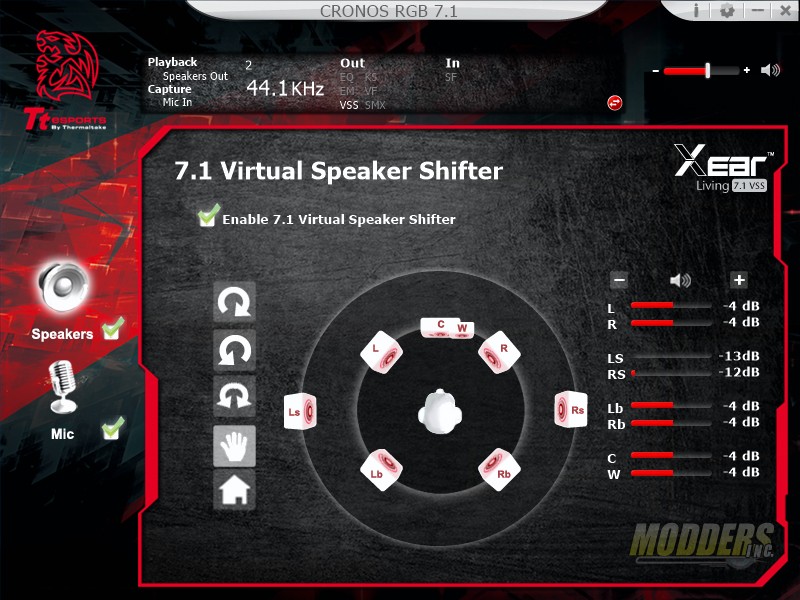 Xear SingFX allows you to adjust the pitch of the sound heard as well as fade out vocals.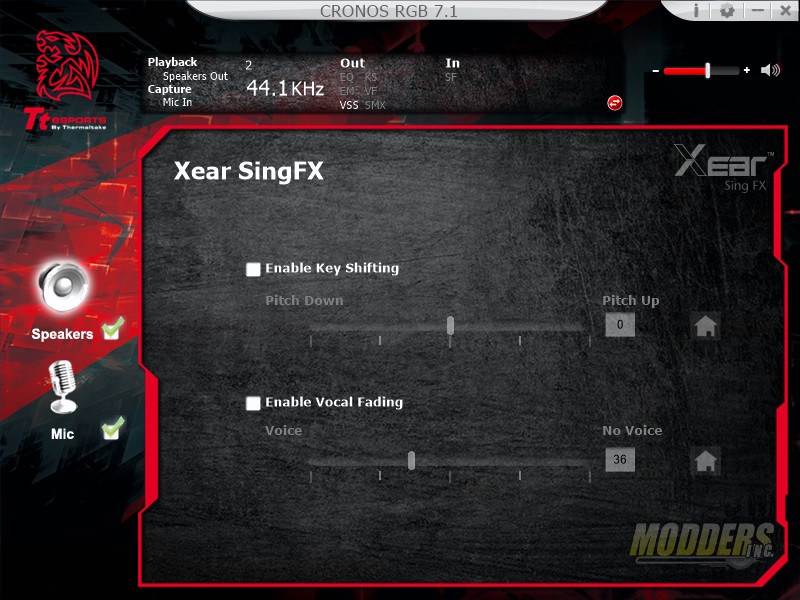 Xear Surround Max can enhance stereo audio when played from a CD or MP3. In essence when enabled, it attempts to split up a 2-channel stereo signal into a virtual 7.1 system and plays the audio over all the virtual 7.1 speakers.