« Page 3 | Page 5 »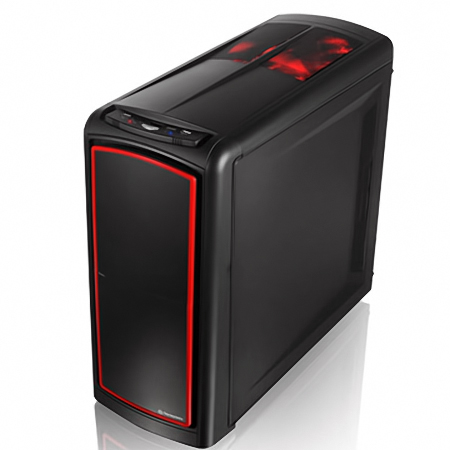 Overall my experience with the Thermaltake Element S has been a good one. I must admit, I really like the looks of the Element S a lot more than I do the futuristic looking cases of the day. It is however, a tad small for my needs, but hey it is only the first in the series, maybe a full tower version will come. 
  That being said, I did find a few things with the Thermaltake Element S that I took issue with, which does not mean that you are anyone else will. 
  First, the top exhaust fan is listed as a 230mm fan, which I found it to be a 200 mm instead. A 200 mm fan is still a large fan but it is just listed wrong in the specifications and on the box. 
  Second, with such a nice case, why cheapen it by using non-reusable punch out pci slot covers? If we take a component out we are going to have to hunt down a PCI slot cover and paint it black just to fill a gap now. Are PCI slot covers really that expensive to include, considering the price of a case? 
  Third, after all the trouble of making the case anti-vibration by adding the rubber to the doors etc, why would you use hard plastic case feet? They are loose, they rattle, and they allow the case to slide all over the desk with the slightest bump. 
  Fourth, it may not seem like much, but the inclusion of a 3.5″ adapter for a card reader means a lot. Many people still use card readers on a daily basis, as most cameras still use some sort of flash media. 
  Finally, most people prefer some sort of tool-less optical drive installation, or at least the option of having it. Me personally, I can live with it or without it.
  Now, don't take my little issues as stacking up to making this a bad case, as this is not the (pardon the pun) case at all. In fact the Thermaltake Element S is a fine case.