« Page 4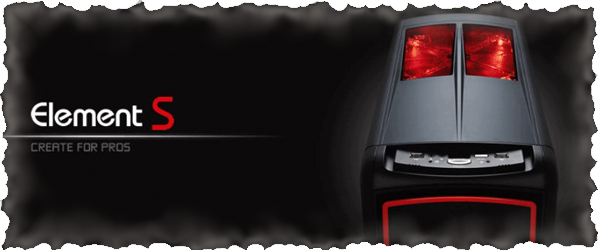 The Thermaltake Element S is one of those cases that you enjoy working with. I found no sharp edges anywhere, as all edging was rolled for protection. Chassis fitment was excellent and tight, but not overly so. The addition of the plastic edging on the side panels eased there installation and the rubber seals really silenced the vibration noise. 
The case exterior was well designed, not overly done and spacey, but more of a subdued stealth-like look that could go with almost any theme. The semi-flat black finish with the single red edging around the front door works very well for this case. And the fact that Thermaltake had the good fore thought to take this black color scheme throughout the chassis will do well for them I dare say.
Installation was about as easy as any installation i have done in the past. The cable/wire managment holes provide by Thermaltake proved to be very useful, as did the added wire managment clips on the backside of the chassis. 
Storage wise, you will have no problems finding a place for a hard drive in the Element S, with the HDD cage holding seven 3.5″ hard drives and the option of adding up to two 2.5″ SSD or 2.5″ laptop HHD drives for a total of 9 storage drives in all. However, with that ability comes a trade off of sorts, you are limited to only three 5.25″ optical drives and unfortunately Thermaltake did not include a 3.5″ drive adapter for a 3.5″ card reader or floppy drive if you just happen to be one of the floppy holdout users.
Overall, I would have to say that Thermaltake has done a most excellent job on the Element S, both in aesthetic styling and design features. Not only will the case appeal to the eye, but it will get the job done … thus helping you get your job done, while looking cool doing it. 
The Thermaltake Element S is one Rocking Mid Tower that both Pros and enthusiasts alike will enjoy using! 
Pros

---

Cons

---

Style and design
Cable management
Multi-Directional HDD cage
Up to 7 x 3.5″ HDDs and 2 x 2.5″ SSDs/HHDs
Mouse and Keyboard Security
Bottom PSU Mount
Liquid Cooling Holes Pre-cut
Anti-vibration & noise reduction material on side panel
Black Throughout Chassis
Great air-flow
Rolled edges
No 3.5″ drive adapter for card readers
5.25″ Optical Bays not tool-less
Plastic case feet
Non-replaceable punch out PCI covers