« A Look Inside
|
The Build »
Deep Inside the Urban T81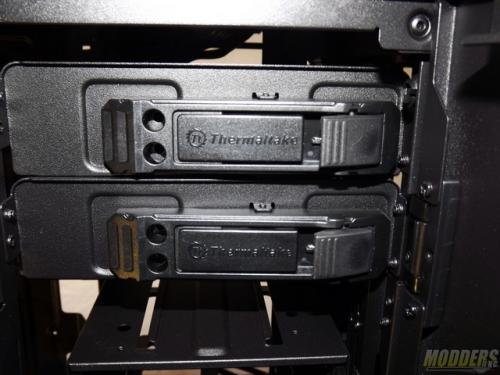 The two drive bays have easy to use locking mechanisms for quick install and removals.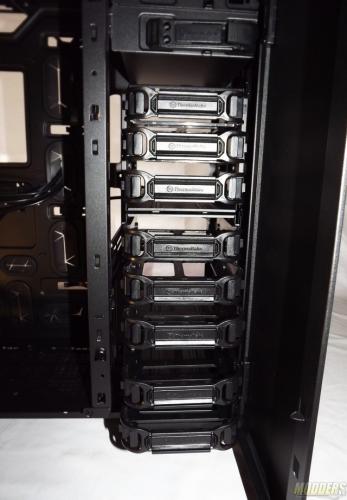 Hiding behind the smaller door panel eight hard drive caddies are waiting to be used.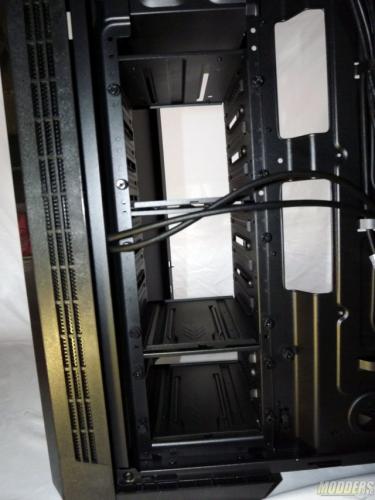 The internal drive bays have so many options it's silly. There are three sections, two with three drive bays and one with two drive bays. You can mix and swap them around as you like. Use two, three, five, six or all eight as they lock into either the floor or from the upper external drive section and also lock down using thumb screws along the edges. You also have the option of using none of these if your only using one HDD and or one SSD.
This very smart HDD + SSD / Reservoir bracket is something I would like to see available separately.  I really like this thing. There are a few locations this can be mounted but it's designed for the frame on the side of the internal drive bays. It has a hook style mount with a thumb screw lock down. This bracket allows many variations in using the internal drive bay section for radiators leaving room for push/pull from the front mount, room for a reservoir or pump.
The internal drive bay caddies also support SSD mounting as well as HDD. They slide in pinch and clip to lock and unlock.
The floor internal drive bay slide is also multi functional. It's sized for a single HDD or it can be used as a mounting base for a pump or reservoir.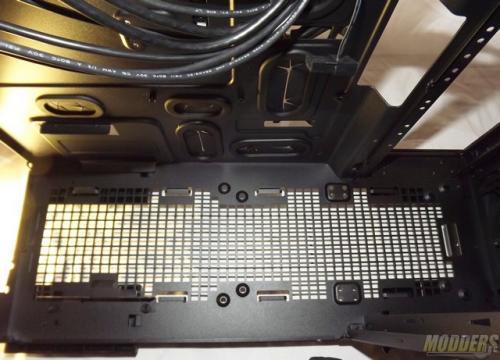 So much room on the case floor and the thing to note is all the mounting set-ups. 120mm, 140mm fans, pumps, reservoirs, radiators all are safe down here as it's also filtered.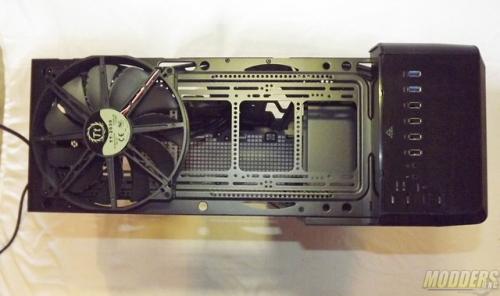 Thermaltake 200mm fans have a flat side edge, the Urban T81 will fit two more 200mm fans up top and this third 200mm fan is included with the case.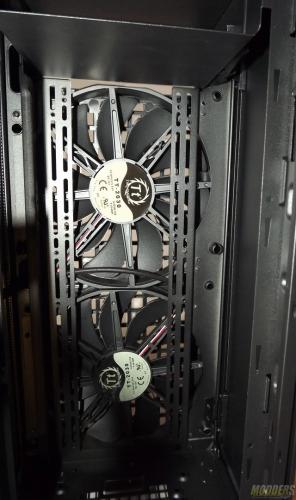 Looking from inside the case to the back side of the front you can see not only are two 200mm fan mounts possible but also two 140mm or three 120mm fans. The full sliding slots in the brackets top to bottom allow positioning of radiators and their connections to join into the inner case for a well positioned installation.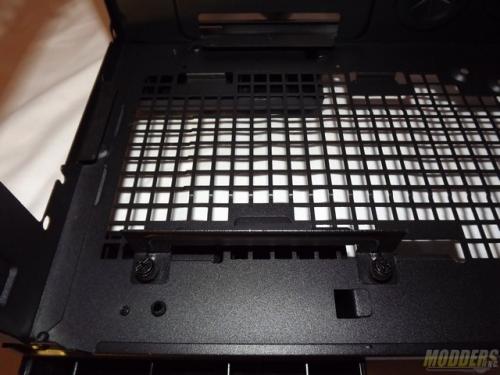 A Power Supply bracket helps secure and raise the Power Supply up a little for more clearance and support.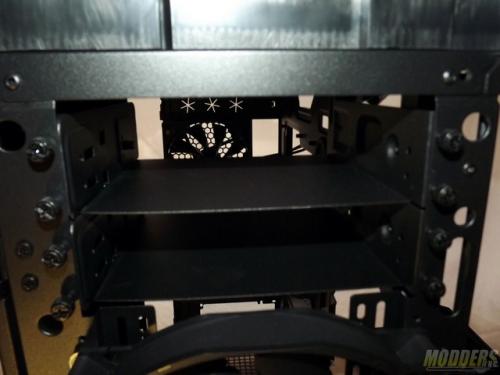 The individual external bays are removable secured in by two thumb screws on each side and there is a 3 1/2″ mount and bay cover, that's rare now days.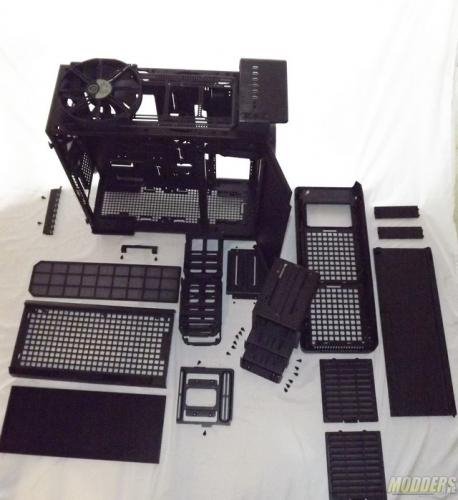 BOOM!!! Here is an exploded view of the disassembled case.