« Unboxing
|
A Look Inside »
A CLOSER LOOK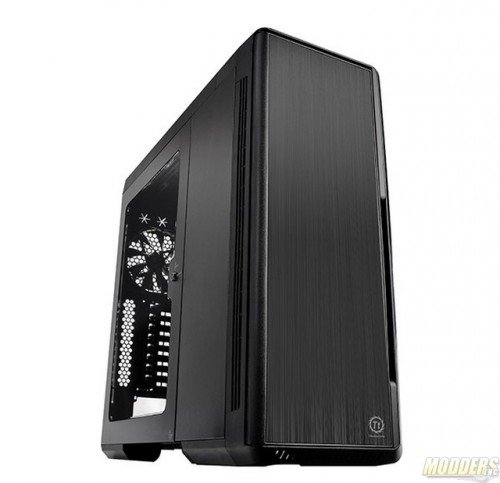 My first impression of the Thermaltake Urban T81 case is it's sleek modernistic look. The black brushed aluminum and style is monolithic from the front view. Very impressive stature. Logo is unobtrusively placed at the lower right corner and I'm guessing it's screen painted. The front door is good looking while hiding the external bay devices and components.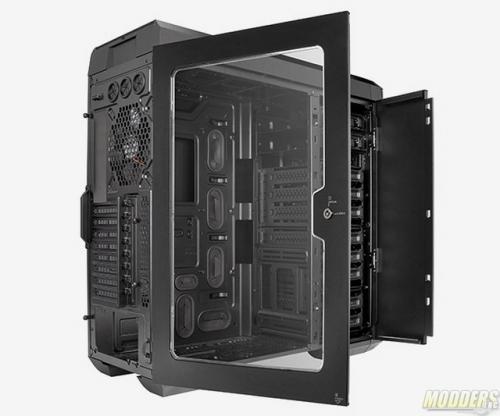 The side view reveals something not too many cases offer, suicide style dual doors.  This door design allows for simple maintenance, changes, upgrading that does not require taking panels off or doors that open from the back which are hard to work around without taking completely off. The smaller door hides the ugly looks of the drive bays and allows the acrylic door panel to display all the goodies and hardware without seeing the drive bay side. With this styling and color I'm reminded of a Lincoln Continental.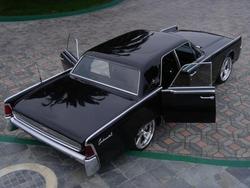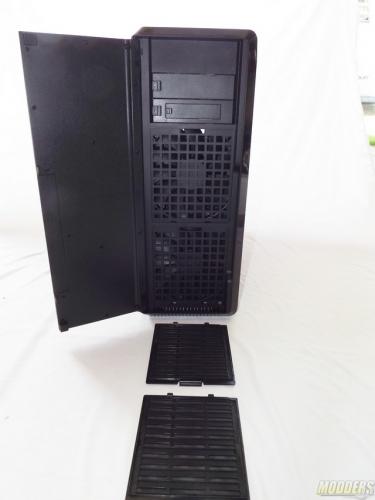 The front door swings open to the left and reveals the two external bays, one with a 3 1/2 conversion panel and two pinch lock intake filters. The door has magnetic latches so nothing to wear out, hang up and it's silent. If you want the door to open the other direction you are out of luck as the front is made for door to only open to the left.