« A Closer Look at the Viewsonic XG240R
|
Subjective Testing »
RGB Backlighting and Software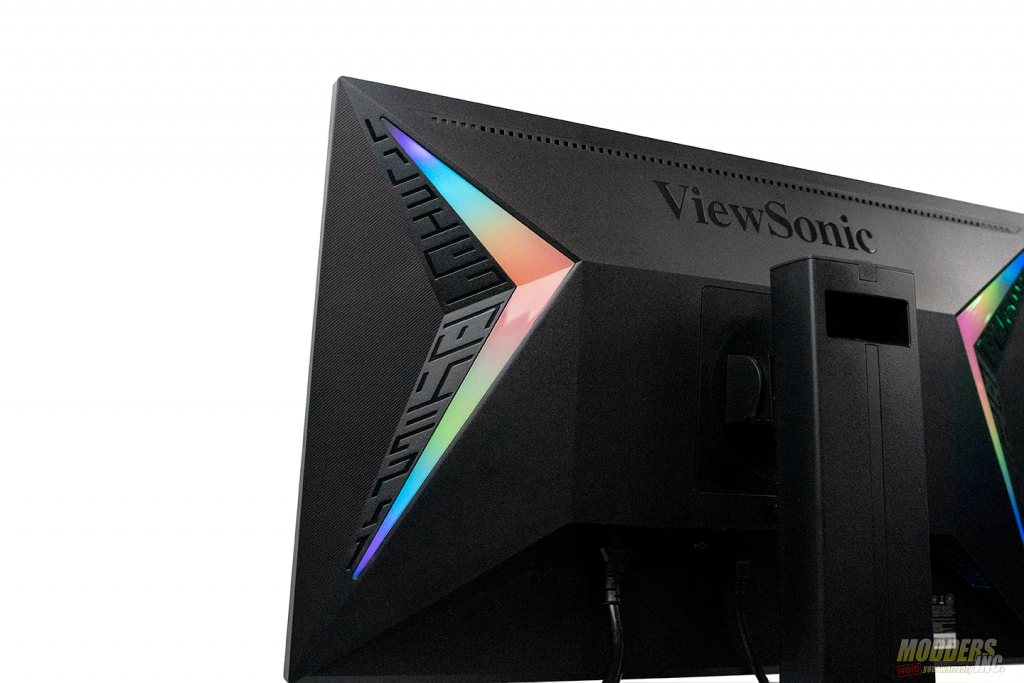 Like most things these days be it hardware or peripherals, the Viewsonic XG240R has RGB lighting. Although I've was never the biggest fan of RGB lighting, I'm starting to grow accustom to it. That being said, I really like the implementation of the RGB lighting on the XG240R.  The lighting flows with the design of the monitor and blends in well. It gives the room a subtle glow of RGB. Its not in your face in both the figurative and literal sense. When I started looking for the Viewsonic RGB software, I couldn't find it. This was because they made their RGB monitors, like the XG240R, compatible with RGB software from other companies. At first, I was put off by this. However, after some thought, I decided this is a good thing.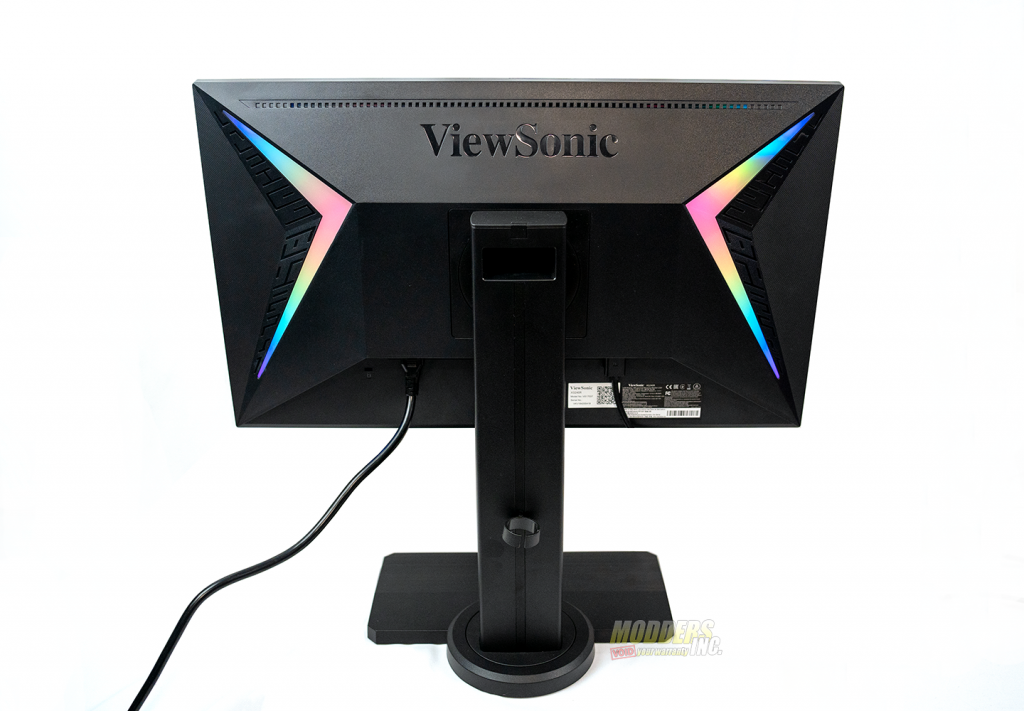 At the time of writing this review, the Viewsonic XG240R offers support for the following RGB software; ThermalTake TT RGB PLUS, Cooler Master MasterPlus+ Software and Razer Chroma Synapse 3. There are links to the "How To" guides on the product page for the XG240R that give detailed instructions on how to set up the Viewsonic XG240R to use each of these programs. Where I am a fan of Cooler Master and use several of their products, I elected to use the Cooler Master MasterPlus+ software.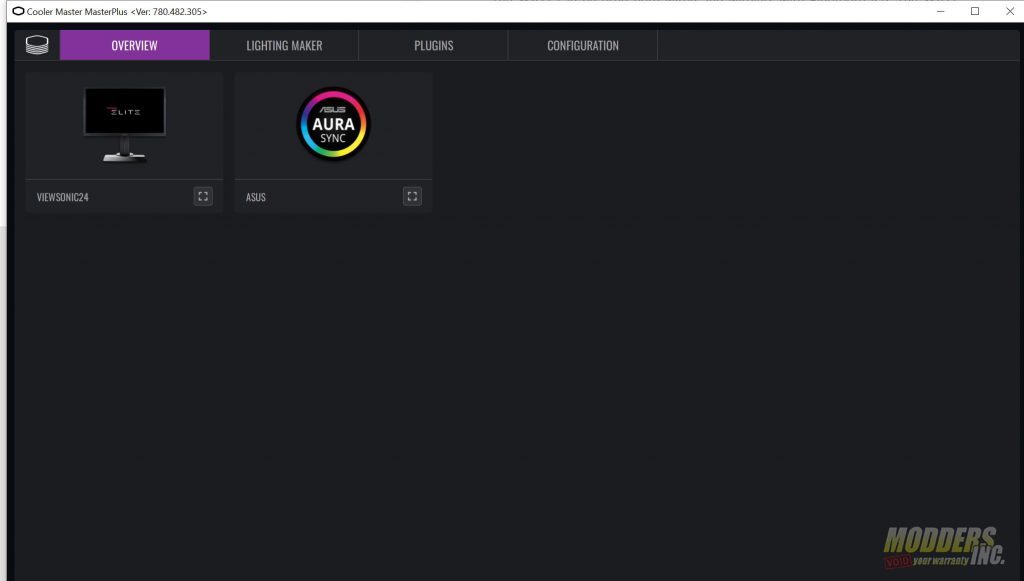 When you first open the Cooler Master MasterPlus+ Software, you'll open to the overview section. Here, you'll be able to view the different applications, hardware and peripherals that are supported by the MasterPlus+ software. Once you select the Viewsonic XG240R, a new window pops up telling you what lighting effects is selected and if applicable, how fast the effect is set. For example, for the color cycle effect, you can choose a speed between 1 and 5, with 1 being the slowest and 5 the fastest. Next section is the lighting maker. Here, you can customize the lighting effects on your monitor. The last section is the configuration section. In the case of the Viewsonic XG240R, I wasn't given any options in this section of the software.