« RGB Backlighting and Software
|
Final Thoughts and Conclusion »
Subjective Testing
This is one of the few reviews where the product being reviewed wasn't tested on our standard test bench. This was more for convenience than anything. However, the system used was more than capable of pushing 144 Hz in 1080p on just about any game we could throw at it. We tested a variety of games on the Viewsonic XG240R. Games weren't so much benchmarked, but more just played. These games included Assassins Creed Odyssey, Battlefield 5, Far Cry 5, Grand Theft Auto V and Hitman 2. Each game was played for no less than 30 minutes. In some cases, upwards of an hour. Quick side note, the monitor that's usually on my test bench is an LG 27UK600-W. That is a 27″ 4k, HDR monitor with a refresh rate of 60 Hz.
Component

Product Name
Provided By
Processor
Intel Core i9-9900k
Intel
Motherboard
Z90 Aorus Xtreme Waterforce
Gigabyte
Memory
G.Skill Trident Z DDR4 3200 MHz CAS 14 64 GB
Retail Purchase
Drive
Crucial P1 500 GB NVMe M.2 SSD (OS)
Crucial
Video Card
Aorus RTX 2080 Waterforce
Gigabyte
Monitor
Viewsonic XG240R 24″ 144 Hz monitor
Viewsonic
Case
ThermalTake Core P5
Retail Purchase
Power Supply
850 Watt EVGA Super Nova P2 80+ Platinum Power Supply
EVGA
Operating System
Windows 10 x64 Pro with latest patches and updates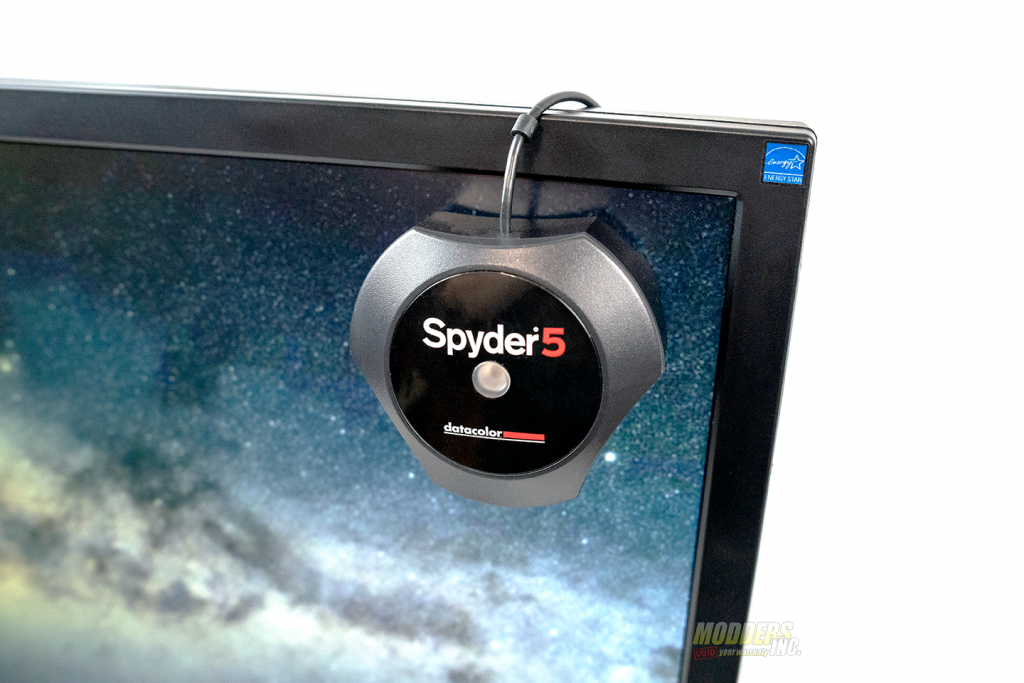 Now I will admit that I'm a bit of a petty elitist when it comes to, well, everything. So I had to set aside my presuppositions of 1080p monitors, as well as screens less than 27″. I'll have to say the Viewsonic XG240R made me look at 1080p monitors in a different light,  Setting up the monitor was very simple and took only a minute. I love it when you can assemble a product without using tools or having to look at instructions. The Viewsonic XG240R checked both of those boxes. Seeing how the XG240R was set up on my test bench, it ended up moving around quite a bit. So, the well-placed carrying handle on the stand came in very handy. I wasn't nervous about carrying the monitor around by the bezel, because I didn't have to. This also eliminated the possibility of fingerprints on the screen or damage to the screen from squeezing it too hard. The Viewsonic XG240R even has a very useful headset clip on the back of the stand. This is one of my favorite features of the XG240R. A decent headset stand can cost you a few bucks, especially one with RGB lighting. But Viewsonic included a headset clip on the stand for the XG240R. This may be one of the most under
On my main system, I have 5 screens. They consist of three 27″ screens, a 32″ screen and a 55″ TV. So, with the fact the XG240R is a 24″ monitor, I had originally expected for it to be too small for me personally. However, this wasn't the case at all. In fact, I could hardly notice a difference when going from a 27″ screen to the Viewsonic XG240R and its 24″ screen. Actually, I preferred the XG240R due to its 144 Hz refresh rate. I had played games on a 144 Hz monitor before. However, not for any extended period of time. After about an hour in Grand Theft Auto V, I couldn't go back to a 60 Hz screen for gaming. For those who don't know, the refresh rate of a monitor is how many times it refreshes the image on the screen in a second. The average monitor has a 60 Hz screen. This means it refreshes the image 60 times in a second. This a suitable for lower-end PCs and consoles. However, if you have a higher-end PC like the one this monitor was tested on, then you can run games at far more than 60 frames per second. Sure, if you have a 60 Hz screen, you can just put on V-Sync. However, with V-Sync on, you can get stuttering in the game and with it off, you get screen tearing. Screen tearing is caused by your graphics card refreshing the image on screen faster than your monitors refresh rate. Another reason to get a 144 Hz monitor.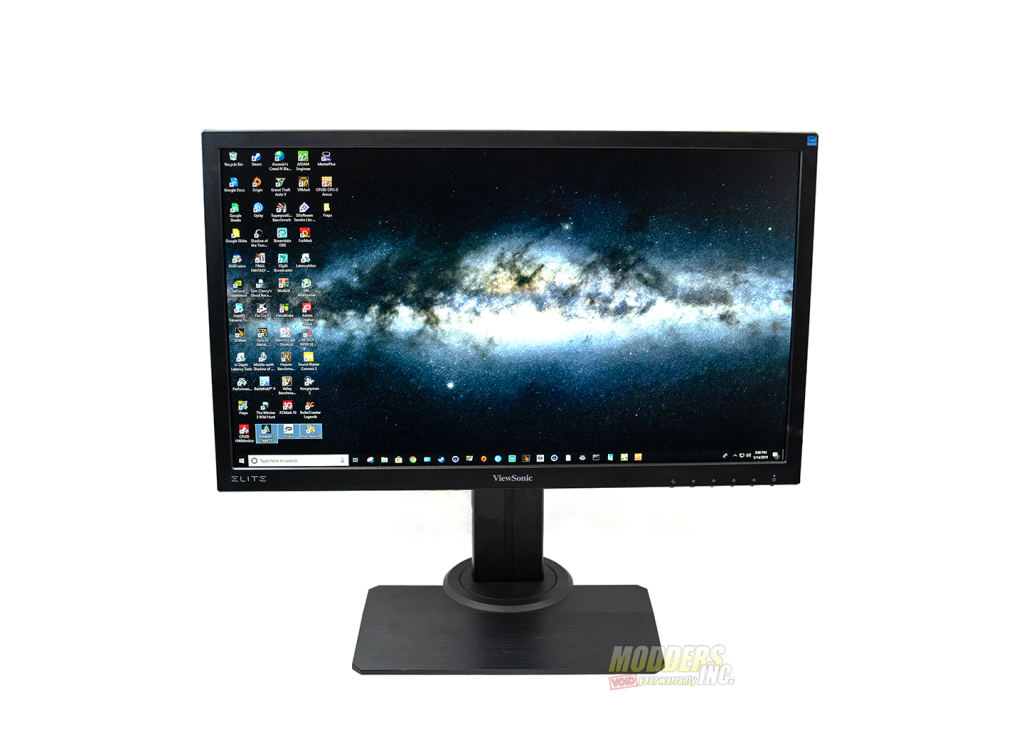 In each and every game, screen tearing was completely eliminated, as was the stuttering. Gameplay was smooth and fluid. All around, it was just a better gaming experience. Especially in competitive games such as Battlefield 5. So many times I've been in mid-battle when something explodes close by. That's usually when the stuttering and screen tearing comes into play. Too often, the stuttering will lead to early death in the game. This is no longer an issue. Also, in GTA V, stuttering can cause you to crash while driving. I feel as if the 144 Hz refresh rate has made me a better driver in GTA V. When really, the high refresh rate of the Viewsonic XG240R just eliminated the stuttering making for a much more fluid and immersing experience gaming. But it's not just in the game that the 144 Hz refresh rate makes a difference. Just moving windows around on the desktop and you'll notice a difference.