Contest
Win the Sound BlasterX Pro-Gaming H5 Tournament Edition
Win it, you deserve it!
You have read the Sound BlasterX Pro-Gaming H5 Tournament Edition review, now win it!
Sound Blaster has given Modders Inc the chance to giveaway this awesome headset!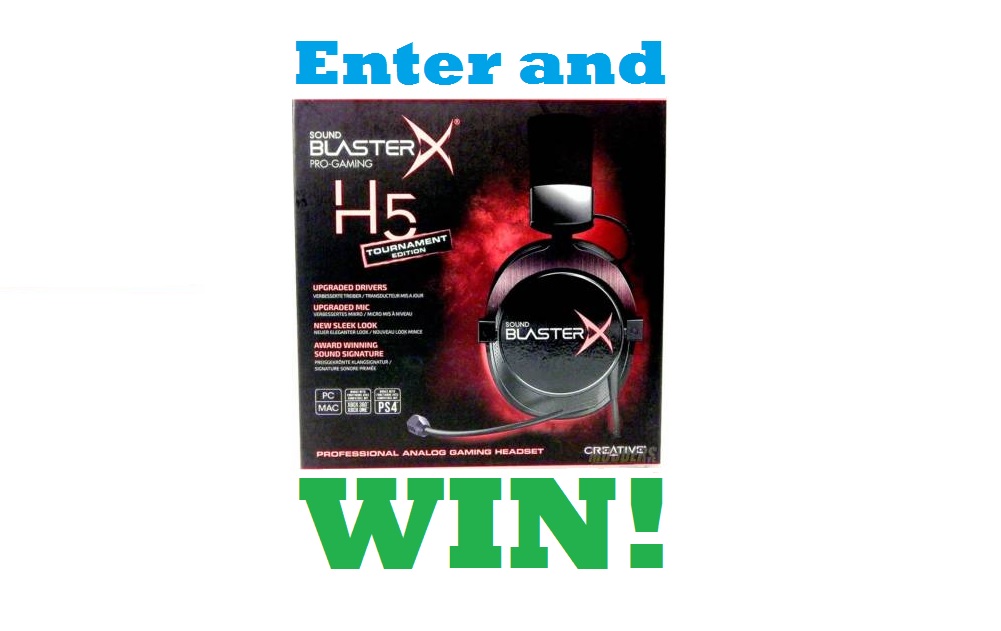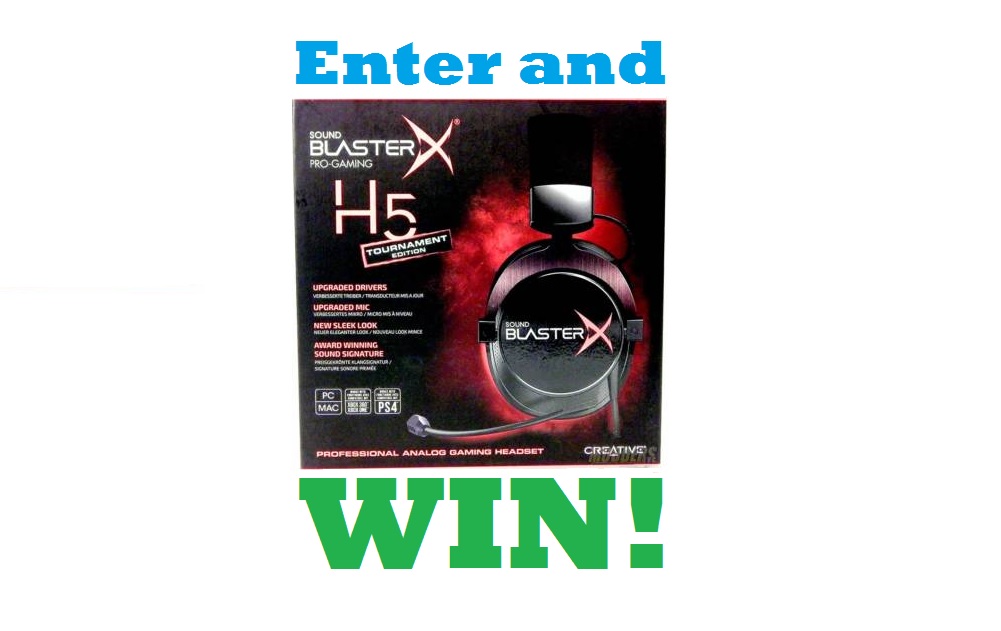 About the headset:
Gaming Audio Remastered
The BlasterX H5 Tournament Edition is an upgrade from the BlasterX H5 with improved drivers for better sensitivity and more accurate sound reproduction. This gaming headset also features an upgraded microphone to help you ace your games with better voice pick up and noise cancellation in loud gaming environments.
Designed to Perfection
The Tournament Edition is an improved version of the Sound BlasterX H5 gaming headset that sports an industrial look. The new variant is adorned with new brushed metal earcup plates, complete with gun metal finishing. To go along with its new look, the lightweight architecture is joined by memory foam and plush leatherette that let you wear the H5 Tournament Edition headset all day long.
Entering the contest is quick and easy. All you need to do is go to the bottom of the page and enter through the contest app.
This contest is available to everyone in the USA.
Sound Blaster will ship the prize directly to the winner.
The winner is solely responsible for any extra taxes or fees incurred through shipment.
Entry Procedure:
All sweepstakes entries shall be submitted in the stipulated manner in the Application below within the sweepstakes duration.
Time:
The Contest will begin on February 6th, 2018 at 12:00 AM PST
The Contest will end on February 20th, 2018 at 11:59 PM PST
Winners will be chosen by the end of day on February 22nd, 2018 and notified via e-mail or other means supplied during entry into the contest.
Eligibility:
Must be 18 or over to participate.
Must meet further entry requirements in the Additional Sweepstakes Terms & Conditions
The prize winner will win the item listed in the contest and the prize will be shipped directly to the given address. The winner must provide mailing address no later than seven days following being contacted about winning. If response is given by the winner another winner will be picked from the qualifying entries.
For 3 Extra Entries make sure that you subscribe to our Youtube page
Sound BlasterX H5 Tournament Edition Gaming Headset Giveaway