« Page 4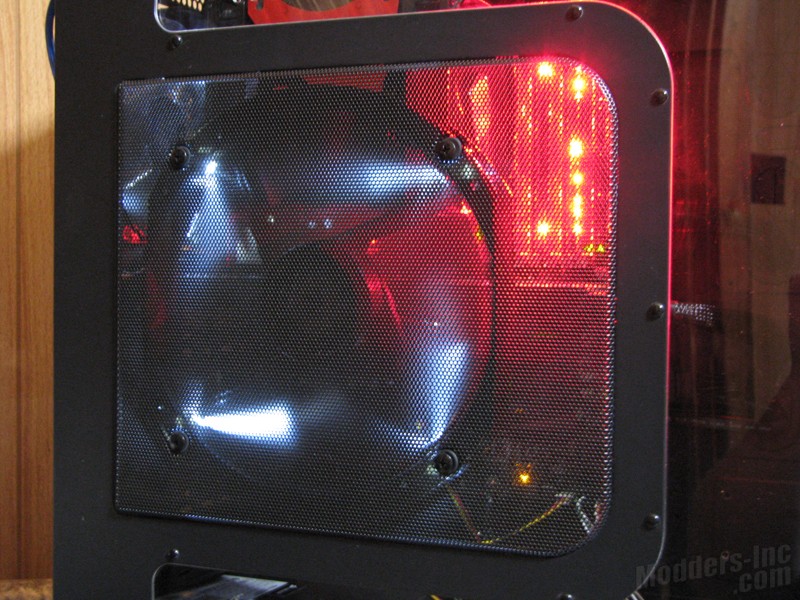 Overall I think Xigmatek nailed this one. Sure, there are areas that could use some tweaks. For the most part I think Xigmatek covered all there bases fairly well. This is one of the largest cases on the market, and comes with a ton of features that all cater toward the high end gamer looking to build his next monster.
  Although the first thing one thinks of when dealing with a steel case is its weight, there are other reasons manufactures opt to use steel in their designs. It is going to be the most cost effective choice which means a more friendly price. Steel cases tend to have a stronger feel to them over aluminum. Sure the Elysium has a considerable amount of weight to it, but keep in mind that if your looking to utilize this chassis, its going to have a hefty amount of hardware in it as well. So why not save a few bucks and focus that toward all those extra components? The Elysium does have a very rigid feel to it, and you can see that Xigmatek has taken the time to add few few supports here and there just to make sure it stays that way. One area that caught my eye was the window, which I feel would be much better if it was held in with screws rather than the push-pin style plastic rivets.
  Not only does this beast support some of the largest motherboards, it offers 12 5.25″ drive bays(remember that 6 of these are populated with 2 of the "4 in 3" HDD cages in stock form). It supports USB 3.0 via two front panel ports. It supports dual full size ATX PSU's without any issues. It has 10 expansion slots whether you're going for Quad video card installation, or you just like having extra space. It comes with 4 white LED fans pre-installed and has room for several more. It supports 360/420 mm water cooling radiators, and has 7 water cooling hose holes in the back panel with grommets to ensure the lines don't get cut.
  Installation is made easy with the use of the tool-less design on the drive bays, and the two "4 in 3" HDD cages. If you wish to add even more hard drives, you can purchase an additional "4 in 3″ HDD cage from Xigmatek. I did notice that the Elysium did not support 2.5" internal SSD/HDD's in stock form. Hopefully this is something they will address in the future. The Elysium has a total of 12 grommeted cable routing holes in the motherboard tray, as well as several cable tie-down locations. This makes routing cables in the Elysium a breeze. The lower intake fan area as well as the front drive bays are all filtered to aid in keeping the system clean, I would have liked to see the side fan filter as well seeing that it is an intake fan.
  This beast is slated to go for $199 US. There are not to many cases out there that will compete with this on that level. Most of the other options available are either custom cases, or high end aluminum cases all of which go for $300+. So for those users that would like to try to save a little, the Elysium is going to be one of the places that can do it without compromising on features. The Elysium has very clean lines, and flows nicely from one panel to the next. I would have liked to see the right side panel have a meshed grill like everything else rather than just having a perforated opening. I would have also liked to seen the large U-shaped window line up with the back of the center mesh area on the side panel rather than it being offset as it is. I have to give Xigmatek some props for pulling of what I think will be a very successful case.