CPU Cooler
Zalman CNPS10X Extreme Heat Pipe CPU Cooler
« Intro
|
Page 3 »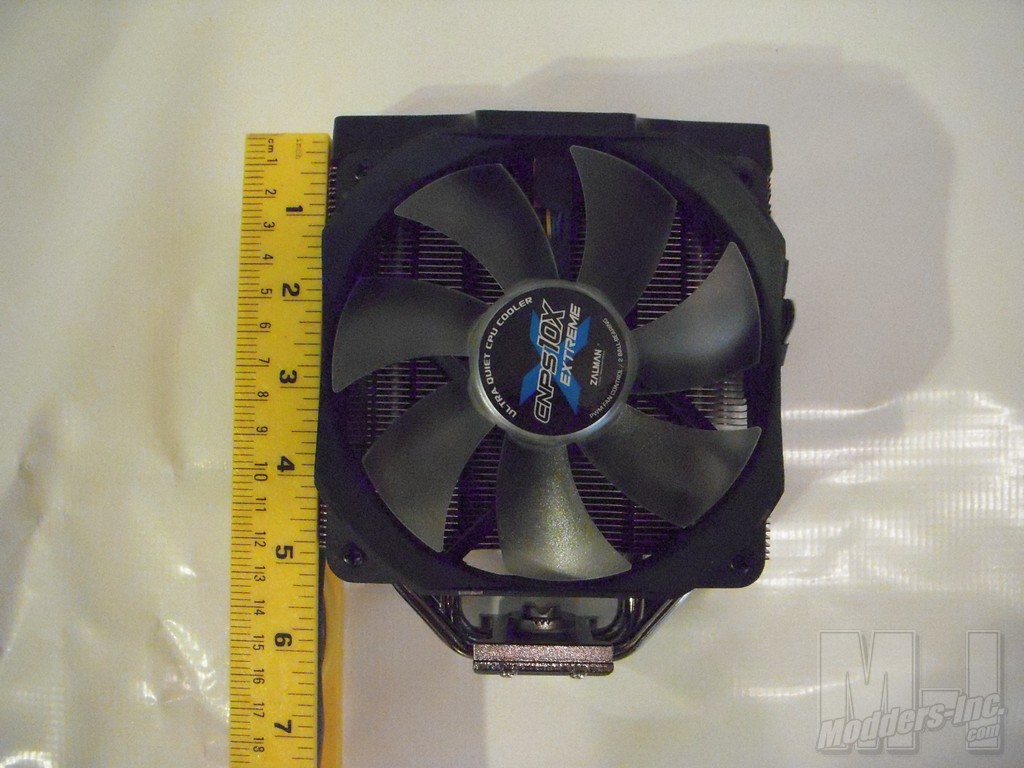 Taking a closer look at the CNPS10X we see that the total height of this heat spreader is a round 6 1/4″ tall.   This is about average for most heatpipes coming out these days so you know right off that this isn't going to fit into a low profile HTPC case but should fit fine into most Mid Tower cases.    The fins themselves are staggered and tapered a bit toward the back of the cooler with a bit of a circular edge to it.   There is a top plastic piece that will hold your control for the Power Meter and also houses the wiring that goes to the Included 120mm fan.
  The Fan is a clear material that "holds" the light of the blue LED's that shine out from the center.   Manufacturers never tire of the blue color scheme but some of us would prefer a change after all this time.   Blue is the cheapest of the LED's which explains why most companies go for it.  I personally prefer Red or White.    Anyhoo, this clear fan has a black casing that slides into the top "cap" of the cooler.  Putting it into contact with the PWM that will control the speed settings for the fan.     This one botton and dial controller is removable and looks gives the impression of a car keychain remote.   It is not a remote so you won't be changing the settings of the fan from a distance, which would be cool actually.   No, there is a 2′ cable for those who which to change the speed settings on the fly without opening up the case.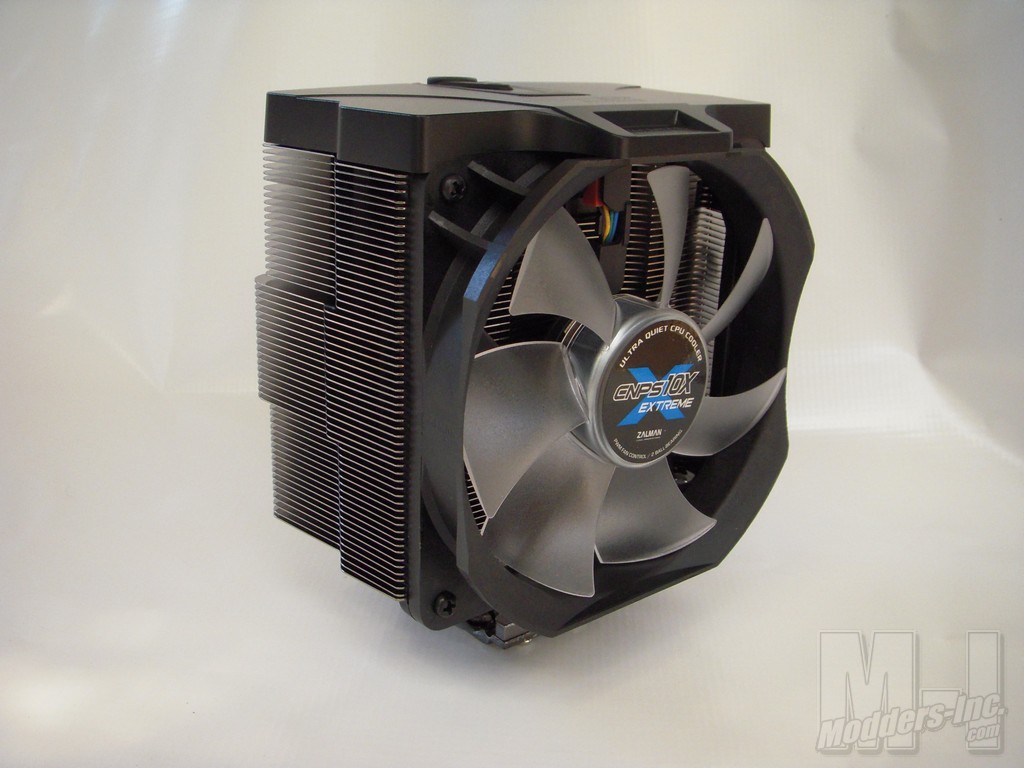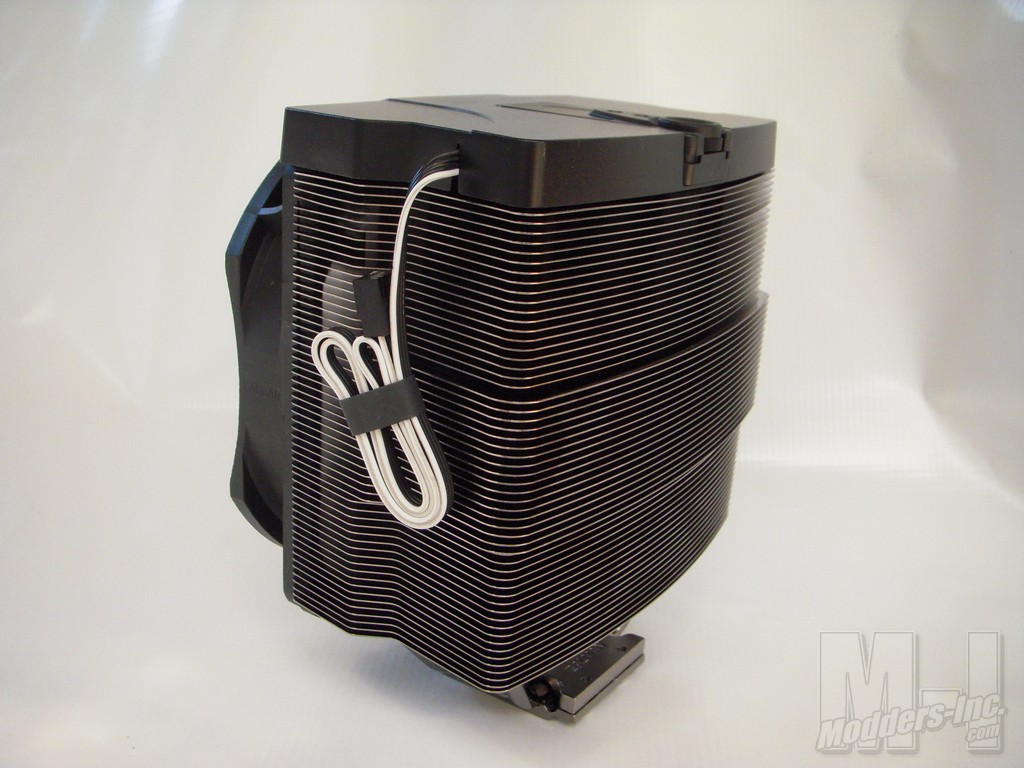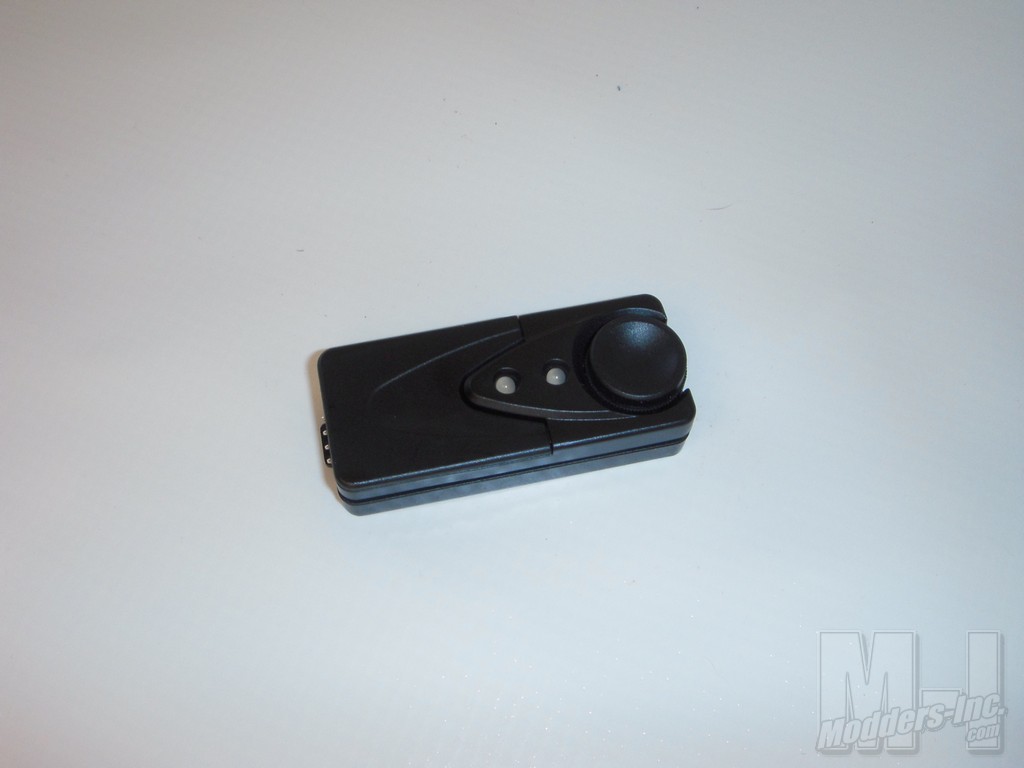 The remote above features a low, med and High setting as well as a manual dial for fine tuning.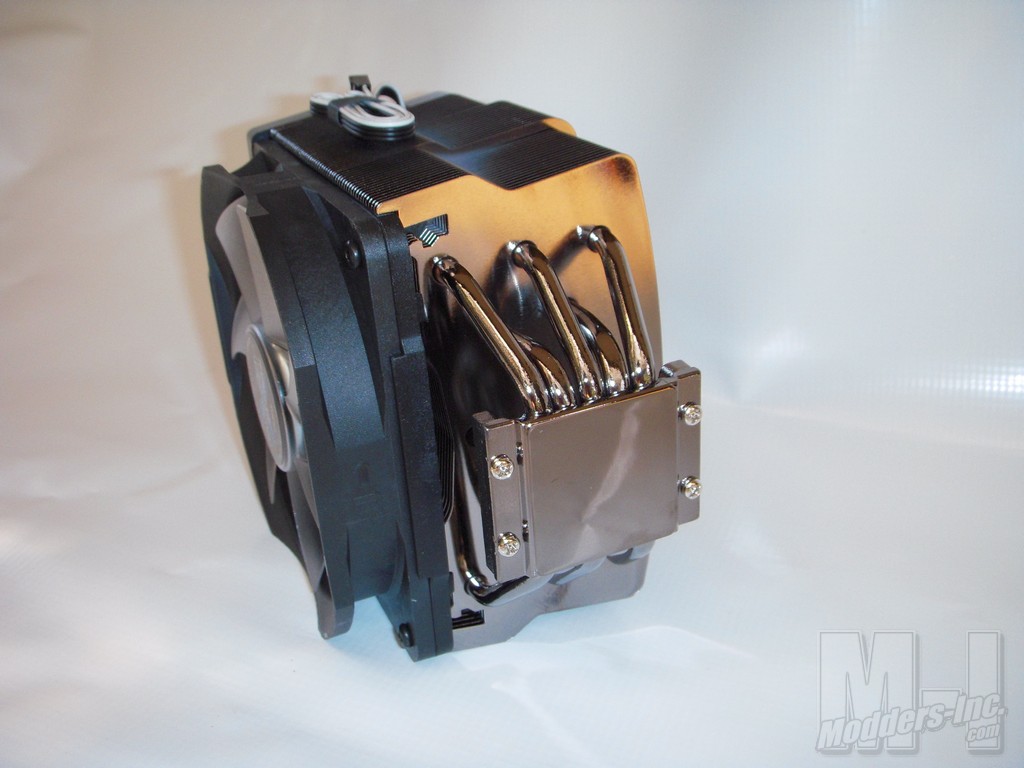 Taking a look at where the cooler meets the CPU you see the copper base with the projecting five heatpipes coming out on either side.    The base seems like it is nicely machined with a finely polished shine but this is rather deceptive.  On closer inspection this mirror finish is flawed and you can plainly see the machine marks throughout the base.   This waviness of the grain will give the base a slightly less than flat surface for the CPU to mount to.  Those of you who have ever lapped your cooler will know that something like this may seem trivial but could mean several degrees in temperature difference.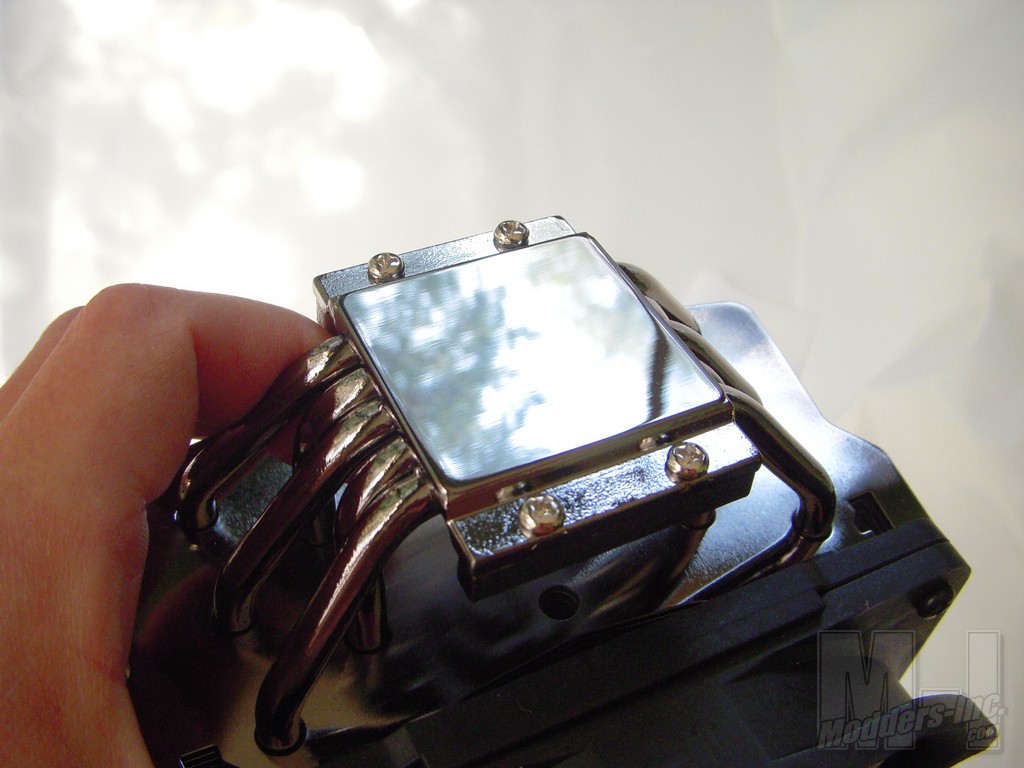 (click Pic to get larger size)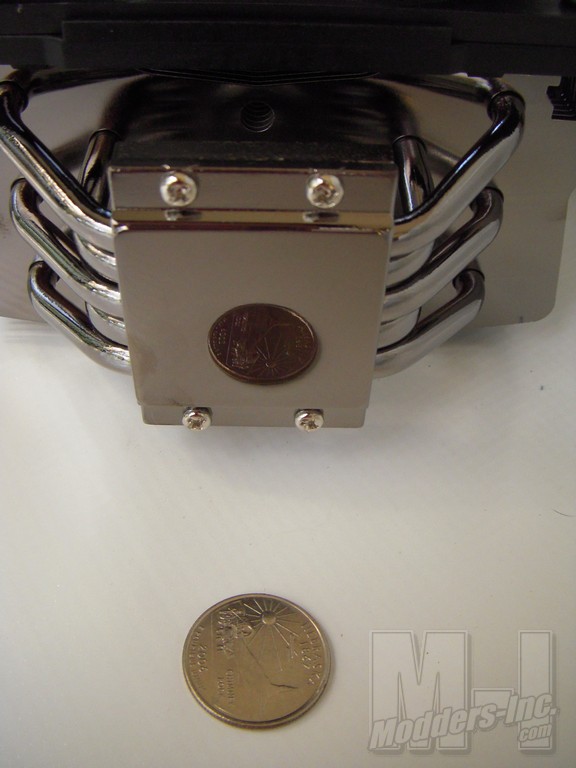 It may seem like I am making more out of this than I should as many of us have seen much worse coming out of the box.  You may be correct as I've had coolers with less than stellar machined bases give me excellent performance.   Let me just say my expectation is rather high considering the price tag.  Let us move onto the installation and see how easily the CNPS10x is to properly install.