« Intro
|
Page 3 »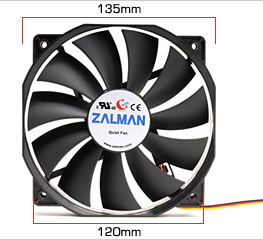 The very first thing you notice is that the fan looks different but you are not quite sure why; then it hits you. With a 135mm fan placed into 120mm mounting frame it almost looks like someone made a mistake in the design before they sent it off to manufacturing. But you get is a well design and better cooling fan that can fit in spaces where most 120mm fans are installed.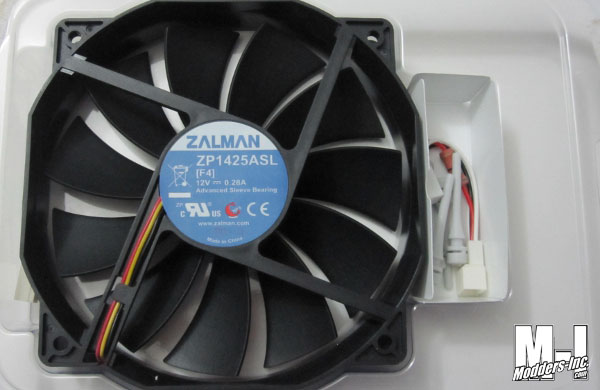 With the paper backing off of the blister pack we can now see the contents, 135mm fan, 4 Anti-Vibration Pins and Resistor Cable. Even when looking from the rear of the fan you see that it does not look like most fans.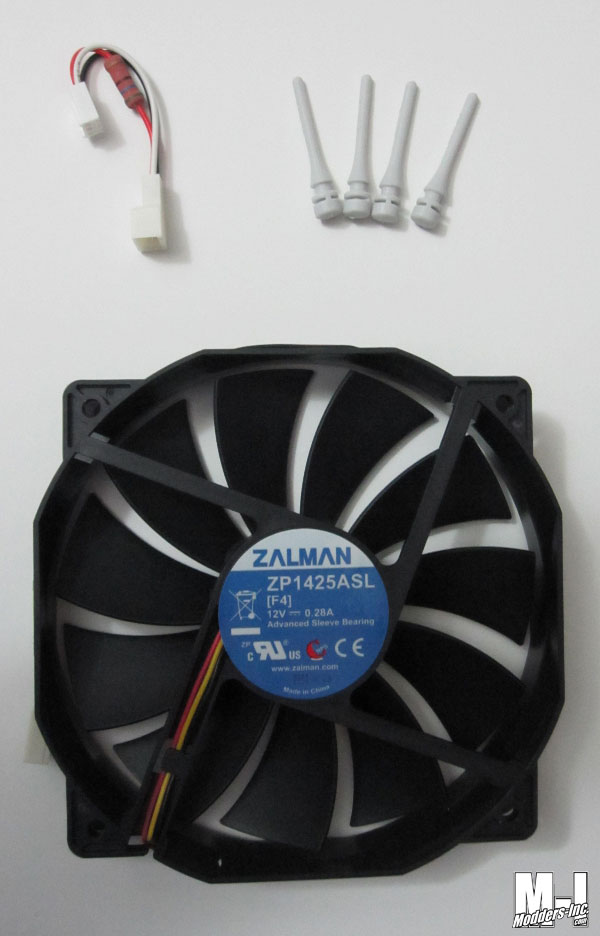 Here is another view of the fan and contents of the package
Included in the packaging is the power plug (with a resistor) and the four white silicone rubber mounting pins. These pins, being rubber, are used to help reduce and noise that may travel from the fan to the case. Sometimes this noise can be amplified depending on the case design.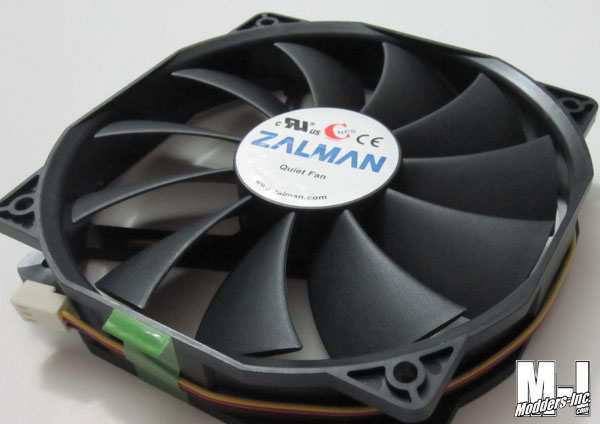 This photo really shows off that 135mm fan, bigger fan means two things…
1) Lower Fan Noise 
2) More Air Flow/CFM
Now who doesn't want that? I'm really excited to see what this fan is capable of.
In these photos you can see its a standard flat black color that Zalman chose for this Multipurpose Fan.