« Introduction
|
A Closer Look at the Zotac RTX 2060 AMP »
Packaging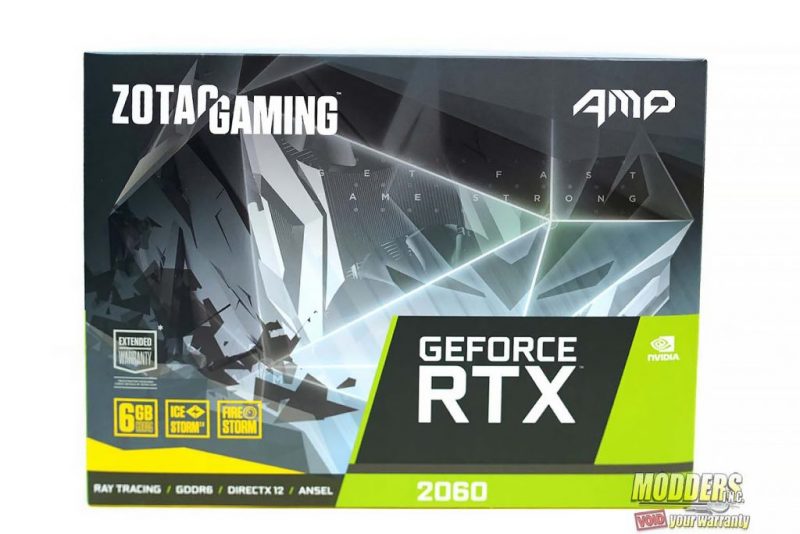 The front of the Zotac RTX 2060 AMP box has the Zotac Gaming logo on the top left-hand corner, and the AMP branding to the right.  To the bottom left, there are several of the features of the Zotac AMP 2060. Some of these features are the 6 GB of GDDR6 memory, the Zotac Icestorm 2.0 cooler, DirectX 12, Ansel and Ray-Tracing. To the right along the bottom are the GeForce RTX and Nvidia logos, as well as the 2060 branding.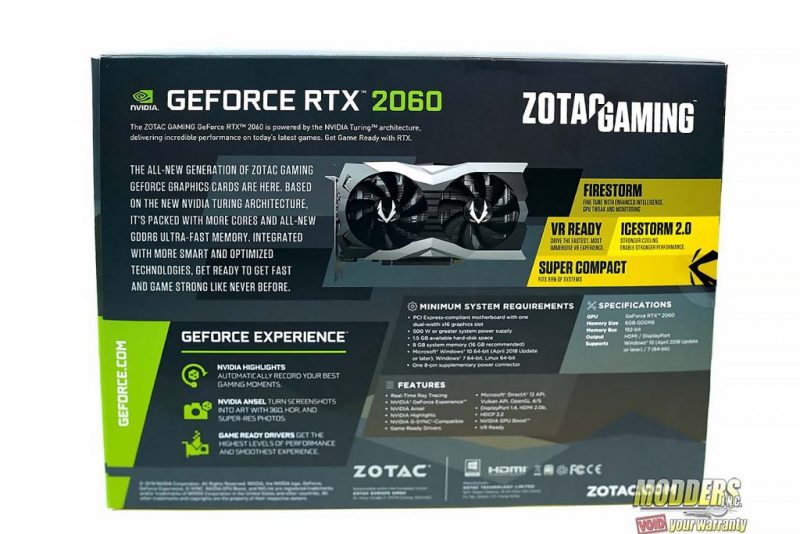 On the rear of the box, there is the GeForce RTX and Nvidia logos and the 2060 branding across the top left, and the Zotac Gaming logo to the right. Below that there is an image of the Zotac RTX 2060 AMP and a brief description of the card. Along the bottom, they list the key features of the 2060 AMP, as well as a few features of the GeForce Experience. They also have the minimum system requirements for the card, as well as the card specifications.
The inner box has the Zotac logo in the center. Inside, the Zotac 2060 AMP is wrapped in an anti-static bag and packed in a cardboard try. Personally, I prefer cards to be packed in soft foam. However, I do feel that a cardboard tray is better than hard Styrofoam.