Graphics Cards
Zotac RTX 2060 AMP
Never Underestimate a Small Form Factor Card.
Article Index: >>
« A Closer Look at the Zotac RTX 2060 AMP
|
Synthetic Benchmarks »
Test System and Testing Procedures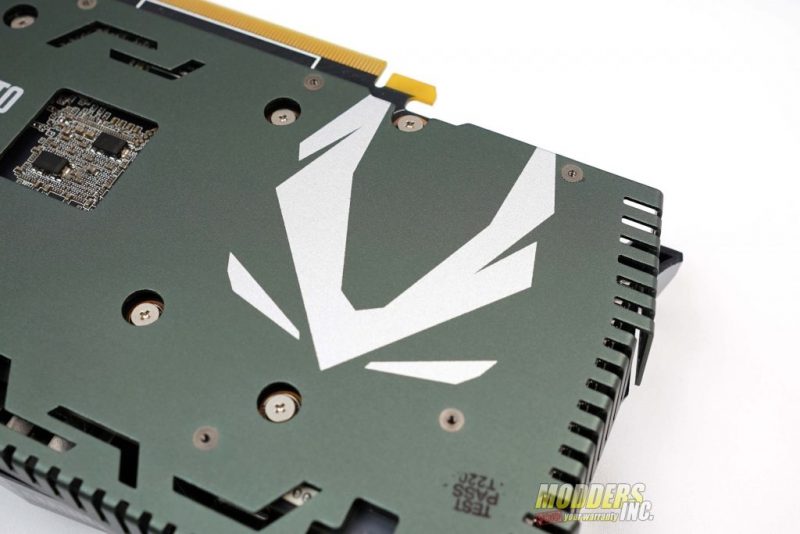 Test System
Intel Core I7 8700k @ stock settings (3.7 GHz Base)
Z390 Aorus Pro
Zotac RTX 2060 AMP
32 GB of G. Skill Trident Z DDR4 3200 Cas 14 (XMP Profile #1)
Intel 512 GB SSD 6 NVMe M.2 SSD (OS)
1 TB Crucial P1 NVMe M.2 SSD (Games and Utilities)
Swiftech H320 X2 Prestige 360 mm AIO Cooler
1600 Watt EVGA Super Nova P2 80+ Platinum Power Supply
Primochill Praxis Wet Bench
Games
Battlefield V
Deus Ex: Mankind Divided
FarCry 5
Final Fantasy XV
Ghost Recon: Wildlands
Shadow of The Tomb Raider
Shadow of War
Witcher 3
Synthetic Benchmarks
3DMARK Firestrike Ultra
3DMARK Time Spy Extreme
Unigine Superposition
VRMark – Orange Room
VRMark – Cyan Room
VRMark – Blue Room
Utilities
GPUZ
Hardware Monitor
Zotac Firestorm
FurMark
All testing was done with both the CPU (8700k) and GPU at their stock settings. For the I7 8700k, it was left at its stock speed of 3.7 GHz. However, this particular chip usually boosts between 4.4 and 4.5 GHz. The one exception was when we tested the overclocking capabilities of the Zotac 2060 AMP. Although ambient temperature does vary. We do our best to keep the ambient temperature around 20°c or 70°f. Each game we tested was run three time each, and the three results were averaged out. Each benchmark was run for 120 seconds, or 2 minutes. For synthetic benchmarks, each was run three time as well. However, instead of averaging out these results, we picked the best overall result.
The charts in the gaming section show a comparison between the GTX 1070 TI FTW 2 at its ultra-preset and the Zotac RTX 2060 AMP at the games ultra-preset. The one exception was Battlefield V was tested on the games High Preset on the Zotac 2060 Amp. This was due to the game running below 30 FPS on one of the test runs. For all testing, I use the highest preset that allows the game to give a result over 30 FPS or what we would consider playable.
Article Index: >>
« A Closer Look at the Zotac RTX 2060 AMP
|
Synthetic Benchmarks »