« Introduction
|
Software, Test System, Benchmarks, and Overclocking »
A Closer Look At The XPG SPECTRIX D41
The heat spreaders on the Spectrix D41 have ridges that ADATA claim was inspired by armor. Looking at them, I can see it. It does remind me of a sort of armor. Aside from looks, the ridges do serve another purpose; heat transfer. The ridges and valleys increase the surface area of the heat spreaders allowing better cooling for the ICs below. The center design is supposed to be what I'd guess to be a sun with an eye in the center or something like that, however, if I catch a glimpse just right, it looks like a chicken, well to me anyway. At the upper left and right corners, there's a small triangular cutout in the heat spreader where the LED diffuser can be seen. The top ridge of the memory modules features a plastic diffuser with RGB LEDs underneath.
The barcode sticker on what we'll call the front of the modules, details out the specifications of the module. In this case, this module is an 8 GB DDR4 3000MHz module with timings of CL 16-18-18.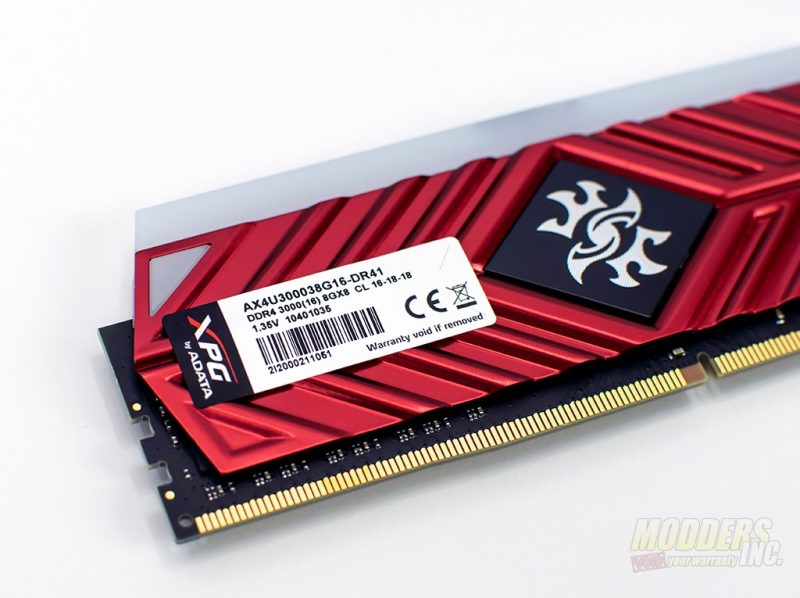 The diffuser for the LEDs is white in color and is frosted. The top edge has the XPG logo in the center.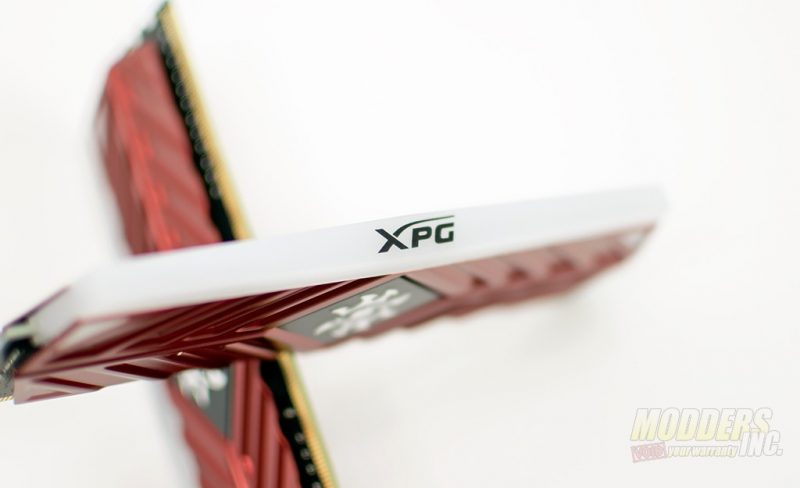 The heat spreaders are held onto the PCB using a combination of glue to the diffuser and thermal pads on the memory modules.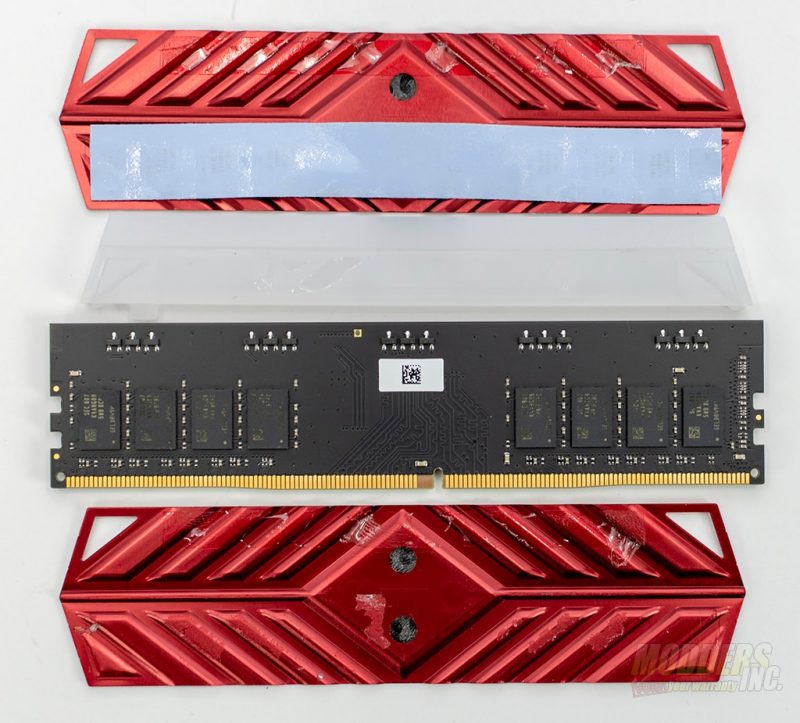 The PCB is populated only on one side with memory ICs. ADATA uses Samsung K4A8G085WB-BCRC. Samsung's stock spec calls for these specific ICs to run at 2400MHz.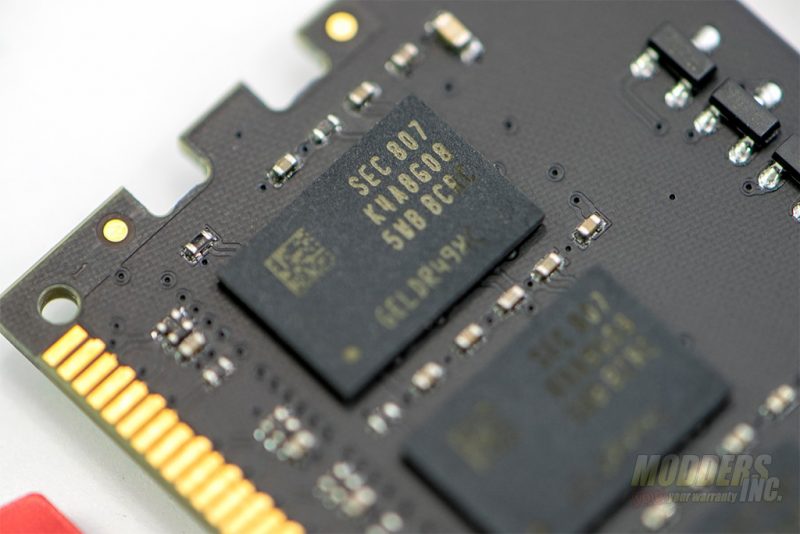 On the opposite side of the memory ICs at the top edge of the module, are  6 RGB LEDs. Putting the LEDS just below the edge of the PCB helps to eliminate hot spots when the LEDs are on.