PC Water Cooling
Alphacool Eisbaer Aurora 240 RGB CPU AIO Loop
Eisbaer Aurora 240 RGB
« Closer Look at Alphacool Eisbaer Aurora 240 CPU - Digital RGB | Test System and Benchmarks »
Installation and Clearance Issues
Installation of the AIO CPU block requires the use of the enclosed a CPU back bracket. This bracket is attached to the back of the motherboard via two 3M strips. You also going to need to install the CPU block mount and attach thumbscrews. I strongly advise taking a look at the manual as it will help you to get the right part for the right socket.
Mounting the CPU block is as easy as screwing four thumbscrews on to the motherboard. The CPU block mount is just the right size and does not overlap capacitors or interfere with VRM.
Overall, I did not see any issues with the installation of clearances of the Eisbaer Aurora 240 RGB.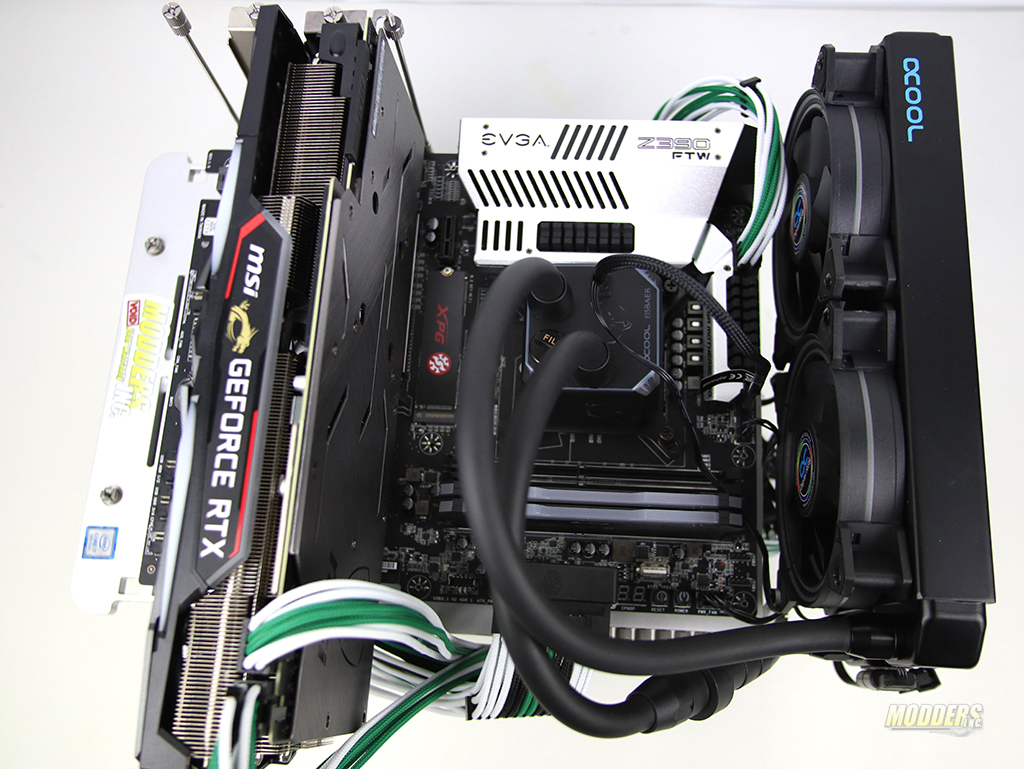 For my test system, I am going to be using an Open Test Bench. You can see all the clearance of the CPU block. The length of the hoses is about 16in or 406mm just right for mid-size ATX cases however, keep in mind the position of the radiator matters in the case. If you planning to mount the radiator in the front of the case you might have issues with the length of the hoses.