Page 2 »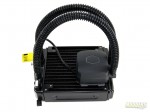 Although self-contained liquid cooling kits have been more popular than they have ever been, the variety of options available for most people is simply an illusion since the majority of these cooling kits are designed and made by Asetek for other companies, just bundled with a different fan. Asetek was first to get patent approved in the US for a low-cost  pump-block CPU cooler combo and their lawyers have been out with a vengeance, suing the three other manufacturers in the self-contained liquid cooler space for dominance: CoolIt, Swiftech and Cooler Master. There probably would be more innovation in this space if the objective was to create instead of litigate, but unfortunately lawyers have to eat too and they are not exactly innovative engineers. Thankfully creating is exactly what Cooler Master is doing, releasing another addition to their mid-range self-contained liquid cooling kit lineup called the Nepton 140XL. It is designed in-house, equipped with a 140mm radiator and bundled with a pair of Cooler Master's JetFlo 140 fans available for $99.
Review Sample Provided by: Cooler Master  Product Name: Nepton 140XL Cooler
The box and packaging is similar to a Cooler Master power supply but a lot lighter. The specifications are listed in table form on the side and the radiator, as well as the pump block measurements are provided in the back so users can determine if it will fit in their case while at the store.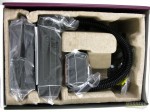 Inside, the recycled carton holds the main Cooler Master Nepton 140XL unit as well as the fans and accessories. The user's guide and warranty sheet are tucked in between the radiator and the fan compartments.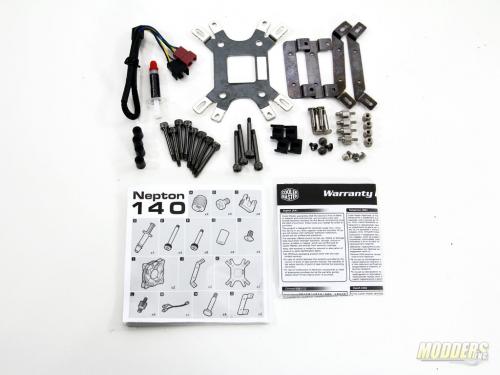 Like with all Cooler Master products, all the accessories are inside one bag so you have to take a bit of time with sorting them all at the beginning prior to use. The user's guide has a convenient illustrated checklist which makes this process easier. The Nepton 140XL supports AMD AM2(+), AM3(+), FM1, and FM2 as well as Intel LGA 775, 1155, 1156, 1155, 1366 and 2011 sockets. There is a small tube of thermal compound as well as a braided 4-pin fan Y-splitter cable. There are eight fan mounting screws for the two 140mm fans to be mounted on the radiator but there are four slightly longer screws and four short screws for mounting one side of the Nepton 140XL onto a case with a fan and without.
Specifications:
MODEL
RL-N14X-20PK-R1
CPU Socket
Intel LGA 2011 / 1366 / 1150 /1155 / 1156 / 775
AMD Socket FM2 / FM1 / AM3+ / AM3 / AM2
Dimension
75 x 69.8 x 49.1 mm (3 x 2.7 x 1.9 inch)
Radiator Dimensions
171 x 139 x 38 mm (6.7 x 5.5 x 1.5 inch)
Radiator Material
Aluminum
Fan Dimension
140 x 140 x 25mm (5.9 x 5.9 x 1 inch)
Fan Speed
800~2000 RPM (PWM) ± 10%
Fan Airflow
54~122.5 CFM ± 10%
Fan Air Pressure
0.7~3.5 mm H20 ± 10%
Fan Life Expectancy
40,000 hours
Fan Noise Level (dB-A)
21~39 dBA
Bearing Type
Rifle Bearing
Connector
4-pin
Fan Rated Voltage
12 VDC
Fan Rated Current
0.3A
Power Consumption
3.6W
Pump Life Expectancy
70,000 hrs
Pump Noise
<25 dBA
Pump Rated Voltage
12 VDC
Pump Power
2.9W